Week of Friday, July 15, 2022
This week, we review several outstanding memoirs: Seán Hewitt's All Down Darkness Wide, "as lyrically written as any book of poetry," and novelist CJ Hauser's "perceptive and witty" first work of nonfiction, The Crane Wife--as well as Chester Keene Cracks the Code, four-time Coretta Scott King Honor author Kekla Magoon's "heartfelt novel featuring two preteens trying to solve a mystery"; plus many more.
Erika L. Sánchez in The Writer's Life discusses her memoir, Crying in the Bathroom, and why it's "suffused with deeply felt gratitude, even when discuss[ing] devastating periods" in her life, as well as the importance of travel and hospitality.
The Best Books This Week
Fiction
Ruth Ware (One by One; The Turn of the Key; The Death of Mrs. Westaway) brings readers another gripping first-class psychological thriller in her seventh novel, The It Girl. Set in Oxford University's "famous" Pelham College, The It Girl delves into class differences, friendship and the pleasures and perils of trusting others and even yourself--all packed in a tense, character-driven plot.
Because she has "everything--looks, money, brains," sophistication and a love for playing pranks--April Clarke-Cliveden is the "It Girl." She can be cruel, entitled and condescending--but also generous. It's April's spirit of generosity and, in her own way, her unassuming manner that her roommate, Hannah Jones, appreciates. Hannah comes from a middle-class family that struggles financially. The two become best friends.
Astoundingly, April is murdered in their suite. College porter John Neville is convicted, based on Hannah's testimony that she saw him leaving their residence just before she found April's body. The creepy Neville has a history of stalking the girls. A decade later, pregnant Hannah is living in Edinburgh, happily married to Will de Chastaigne, April's ex-boyfriend. A journalist approaches Hannah soon after Neville dies in prison, expressing doubt that he is guilty and spurring Hannah to reexamine the past, their friends and her memory.
The It Girl smoothly moves from the past to the present as Hannah reevaluates what she knew about old friends and April. She must come to terms with unresolved issues and with "the Hannah of now... the Hannah of then." Ware's believable twists further elevate The It Girl. --Oline H. Cogdill, freelance reviewer
Gallery/Scout Press, $28.99, hardcover, 432p., 9781982155261
Under a Broken Sky
by Kris Calvin
In the thrilling Under a Broken Sky, corruption permeates Sacramento's city government. It's a situation that threatens to overwhelm Emma Larson, who just marked her first year as the youngest lead investigator for California's Hayden Government Ethics Commission. In this second novel about Emma, after All that Fall, Kris Calvin skillfully crafts an energetic story about the inner workings of government, showing how power can corrupt, while also concentrating on the interpersonal connections people need.
Emma investigates how underhanded dealings may have affected California's billion-dollar project expanding train travel. There's too much money and power involved, and Emma wants to ensure that the project is on the up-and-up. Meanwhile, Lieutenant Alibi Morning Sun, head of major crimes in the investigative division, concentrates on three seemingly unrelated crimes--the murder of Jonathan Hill, son of Frances Hill, former Sacramento mayor; arson at a storage unit; and a second killing. Alibi, Emma's friend and potential love interest, sees patterns that others miss, believing these crimes may link with Emma's investigation. A personal matter--the reappearance of her father, Atticus, who abandoned her and her sister more than 20 years ago after their mother died--momentarily distracts Emma. Atticus, who is an artist, has been arrested for assaulting a man who defaced one of his paintings at a local gallery.
Calvin enhances her strong plotting in Under a Broken Sky with a comprehensive look at her characters' lives, which include petty office drama, deep friendships and the fallout from a parent's abandonment. --Oline H. Cogdill, freelance reviewer
Crooked Lane, $27.99, hardcover, 304p., 9781643859040
Science Fiction & Fantasy
A Prayer for the Crown-Shy
by Becky Chambers
Tea monk Dex leads Mosscap the robot on a tour of the human world in A Prayer for the Crown-Shy, the highly anticipated, resolutely cozy follow-up to Becky Chambers's A Psalm for the Wild-Built, the first Monk & Robot novella.
In the first book in the series, nonbinary tea monk Dex met sentient robot Mosscap, the first robot to emerge from the wilds of Panga. Dex, having explored the wilds of Mosscap's home, now returns the favor by introducing Mosscap into human society. Humanity in their world has solved most of its problems and lives in peace and plenty in a renewed natural world. Mosscap is endlessly curious about human life and, as is robot custom, greets humans by asking what they need, leading to a laundry list of household repairs. As they travel, Mosscap confronts its own mortality for the first time when one of its parts breaks. Dex struggles with burnout, fails to perform the tea ceremony and finds it difficult to adhere to one of their major religious precepts: "Welcome comfort, for without it, you cannot stay strong."
Chambers (The Galaxy, and the Ground Within) sheds even more light in this contemplative novella, which is gentle and buoyant even in its darker moments, on her hopeful vision of a future in which kind and helpful actions are a form of currency and prioritization of mental health is a given. Readers unfamiliar with the first book should easily pick up the thread of the story and the developing friendship between Dex and Mosscap. Chambers's reputation for comfort reads once again proves well-deserved. --Jaclyn Fulwood, blogger at Infinite Reads
Tordotcom, $21.99, hardcover, 160p., 9781250236234
The Best Is Yet to Come
by Debbie Macomber
The aftereffects of war on two people trying to rebuild their lives anchor The Best Is Yet to Come, a deeply moving, compassionately drawn contemporary romance by Debbie Macomber (It's Better this Way; A Walk Along the Beach).
Los Angeles native Hope Goodwin relocates to Oceanside, Wash., after her twin brother, a soldier, is killed in action. Hope longs to reconcile her grief and now lives simply, teaching at the local high school. Her plans are complicated when her pushy landlord ropes her into volunteering at the local animal shelter. There she meets John Cade Lincoln Jr., an injured veteran. "Cade" was awarded a Purple Heart, but a complicated past keeps him standoffish. Having witnessed his army buddies "blown to bits," he is now a recovering alcoholic and loner, dealing with posttraumatic stress disorder (PTSD) and serious issues with anger management that sent him to jail for a year. Cade is performing community service at the local animal shelter when Hope crosses his path. He becomes intrigued when Shadow, an abused, human-averse canine, takes eagerly to Hope. As the fearful dog warms up to Hope, so does Cade. The couple slowly--and awkwardly--get to know each other until the past suddenly resurfaces, testing what's in their hearts and challenging their romance.
Memorable, well-rounded characters and a suspenseful subplot involving students at the local school round out an emotionally immersive story. Debbie Macomber is a master of depicting the nuances of small-town life and how romance can rally and recharge the human spirit with hope. --Kathleen Gerard, blogger at Reading Between the Lines
Ballantine, $28, hardcover, 304p., 9781984818843
Always Be My Duchess
by Amalie Howard
Amalie Howard (The Beast of Beswick) pushes the fake-dating romance plot to new heights in Always Be My Duchess, in which a stoic and powerful duke hires an out-of-work ballerina to pose as his fiancée in order to secure a new business deal.
Lord Lysander Blackstone, the Duke of Montcroix, is known for his "complete lack of emotion in Parliament and his infamous inscrutability." These are protections he's put in place after years of being punished by his father for his neurodiversity, which often appears to others as being slow or unfeeling. Geneviève (Nève) Valery is a dancer, short on money to care for herself and her ailing sister after refusing to become the mistress of a wealthy nobleman and subsequently losing her position with the ballet. The two literally run into one another--Lysander flees cutpurses in an unfamiliar neighborhood and Nève takes pity on him and leads him to safety. Sparks fly. Lysander makes Nève an offer she can't refuse: pretend to be his fiancée in exchange for enough money to get her and her sister back on their feet--and then some.
In keeping with Pretty Woman, the 1990s-era rom-com that inspired it, Always Be My Duchess is a celebration of women's power and intelligence (the latter described as the "dread of the patriarchy and the scourge of the aristocracy") and of love that springs from vulnerability and connection. The first in a planned series (Taming of the Dukes), Howard's novel is an exploration of agency and autonomy that will satisfy readers, while inevitably leaving them excited for what may yet follow. --Kerry McHugh, freelance writer
Forever, $15.99, paperback, 368p., 9781538737712
Bet on It
by Jodie Slaughter
Bonding at bingo night leads to happily ever after in Jodie Slaughter's Bet on It, a small-town romance that blends the sultry and sweet. Black social media manager Aja Owens has moved to Greenbelt, S.C., for her mental health and is a regular at the local bingo hall, but she hasn't yet made the kind of close friends she'd hoped for. White journalist Walker Abbott has just arrived back in his hometown to help his grandmother, Aja's favorite bingo buddy, after an injury. Aja is in the middle of a panic attack in a grocery store when she first meets Walker, who is familiar with the symptoms from his own experience. He decides to sit and wait it out with her. When they next see each other at bingo, sparks fly.
As could be expected from a novel with a no-sex pact, Bet on It is steamy like a South Carolina evening, but Slaughter (White Whiskey Bargain) balances the heat with humor and compatibility and gives both characters arcs of their own. Aja decides to step out of her routine and makes some close friends. Reconciling with the grandmother who raised him, Walker faces his painful past and the townspeople who made him desperate to leave home. Mental health is an important part of each character's identity, and Slaughter doesn't pretend their struggles are cured by love. Instead, she shows two people supporting and loving the whole of each other. A fun romance with a big heart, Bet on It is a winner. --Suzanne Krohn, librarian and freelance reviewer
St. Martin's Griffin, $16.99, paperback, 320p., 9781250821829
Cults: Inside the World's Most Notorious Groups and Understanding the People Who Joined Them
by Max Cutler and Kevin Conley
"Everyone wants to believe in something or someone: a higher ideal, a god on earth, a voice from heaven.... When this appetite for belief combines with the need to belong, great things can happen.... But what about those rare moments when the dark side of human nature takes hold?" The shocking Cults, based on the Parcast podcast of the same name, surveys some of the most famous and disturbing examples of small, extremist, ill-fated sects. Parcast founder Max Cutler is joined by Kevin Conley (Stud; The Full Burn) in writing this roundup of frighteningly charismatic leaders and their followers.
Ten chapters cover 10 cults chosen for their impacts on the world's imagination, beginning (naturally) with Charles Manson and his "family." Cutler's focus is both narrative, detailing the story of the leader's upbringing and the cult's rise and fall, and also probing: Cults is interested in motivations and, to the extent possible, diagnoses. Each cult is labeled in the table of contents by the root cause Cutler has identified for each leader's actions. According to this system, Manson was motivated by shame, as was Adolfo de Jesús Constanzo, whose Narcosatanists were responsible for at least 16 deaths in Mexico in the 1980s.
Manipulative, self-aggrandizing, compelling and lacking in empathy, these characters (in every sense) are by turns laughable, inexplicably strange and chillingly, brutally cruel. Not for the faint of heart but absolutely for the true-crime junkie, Cults is packed with details and unafraid to posit theories to explain these superlatively weird and scary stories. --Julia Kastner, librarian and blogger at pagesofjulia
Gallery Books, $29.99, hardcover, 416p., 9781982133542
Endless Forms: The Secret World of Wasps
by Seirian Sumner
In Endless Forms: The Secret World of Wasps, the celebrated British entomologist and modern-day wasp whisperer Seirian Sumner invites readers on a revelatory as well as highly entertaining journey to discover the beauty, vast diversity and critical functions of the "most enigmatic of insects." Throughout history, wasps have been misunderstood and compared unfavorably to their cuter cousins, bees. Alert to society's cultural fear of wasps and general lack of understanding of their ecological contributions, Sumner's debut sets out to rehabilitate these ancient insects to their rightful place as admired and valuable members of the insect kingdom.
Sumner is an esteemed Fellow of the Royal Entomological Society and a behavioral ecologist at University College London. She has spent more than two decades studying wasps across the globe. Blending scientific knowledge and passion for her subject with a captivating storytelling style, the author highlights the significance of wasps as the ancestral forebears of bees and ants, shares her enchantment with their complex social lives and builds a compelling case for their ecological importance as nature's essential pest controllers and pollinators. Even the wasp's dreaded sting, referred to by the 19th-century naturalist Jean-Henri Fabre as "mother's stiletto," offers promising value to medical researchers who are experimenting with wasp venom as a possible cancer treatment tool.
Endless Forms is a labor of love, designed to alter fundamentally the narrative surrounding wasps, presenting budding naturalists and amateur entomologists with a transformative lens through which to appreciate the "gangsters of the insect world." --Shahina Piyarali, reviewer
Harper, $28.99, hardcover, 400p., 9780063029927
One True Sentence: Writers & Readers on Hemingway's Art
by Mark Cirino and Michael Von Cannon, editor
In his memoir A Moveable Feast, Ernest Hemingway famously explains that he would overcome obstacles in his writing by telling himself, "All you have to do is write one true sentence. Write the truest sentence that you know." Drawing from interviews on their One True Podcast, host Mark Cirino and producer Michael Von Cannon bring readers One True Sentence: Writers & Readers on Hemingway's Art, a collection of brief interviews with well-known writers, actors and Hemingway scholars, including Valerie Hemingway, Elizabeth Strout, Russell Banks, A. Scott Berg and Pam Houston. Each exchange focuses on a sentence (sometimes two or three) that might be called "one true sentence," uncovering various perspectives on Hemingway's art and craft.
Though ideal readers of this collection would be deeply familiar with Hemingway's work, it can be enjoyed by casual students of American literature. It tackles issues of humanity, pain and love as easily as it addresses more writerly aspects, such as style, structure and word choice. But these writerly elements stand out. In one instance, novelist Joshua Ferris discusses the last line of The Sun Also Rises and admits his aspiration to the kind of efficiency Hemingway was known for: "How to give less so that the reader gets more. Which was always Hemingway's genius." This collection, through the varied interpretations of "one true sentence," highlights some misconceptions about Hemingway's writing, while always insisting on his genius. --Sara Beth West, freelance reviewer and librarian
David R. Godine, $26.95, hardcover, 200p., 9781567927139
The Writer's Life
Erika L. Sánchez: Living Loudly and Authentically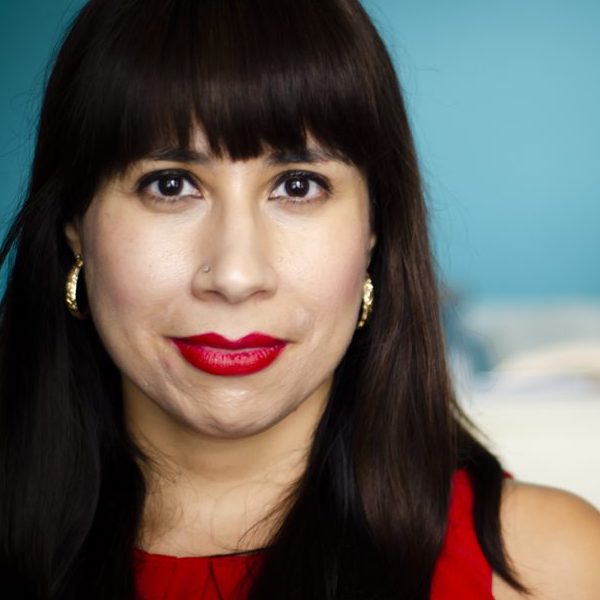 (photo: Adriana Diaz)
Erika L. Sánchez is an acclaimed poet, novelist and essayist. Her debut poetry collection, Lessons on Expulsion, was a finalist for the PEN America Open Book Award. Her debut young adult novel, I Am Not Your Perfect Mexican Daughter, is a New York Times bestseller and a National Book Award finalist. Sánchez is a recipient of a National Endowment for the Arts Fellowship in Poetry, the Sor Juana Inés de la Cruz Chair in the Latino Studies Department at DePaul University, and serves on the inaugural core faculty of the Randolph College Low Residency MFA Program. In her memoir, Crying in the Bathroom (Viking; reviewed in this issue), Sánchez deploys humor and sensitivity to explore her immigrant Mexican-American identity.
Crying in the Bathroom is suffused with deeply felt gratitude, even when you discuss devastating periods in your life. What is the secret to always remembering to be grateful, no matter what the circumstances?
I wish I were naturally grateful, but it's a skill I've had to hone for many years. As a young person, I was so angry at the world, but I wasn't entirely sure why. Now that I'm almost 40, I am fully aware of what I'm angry about. This knowledge is such a gift because I now understand my place in the world and make changes. I often tell my students that transformation is earned. Growth requires discomfort. Having gone through so many difficult times has taught me that where I am right now is such a gift. I love my life. I love my career, myself and the family I've created. I heard or read somewhere that happiness and gratitude are the same thing. Suffering is an inevitable part of being alive, but it can teach us so much if we let it. Gratitude for me is a daily practice. I remind myself how far I've come.
If you could spend a day with your younger self, what advice would you share with her about friendship and love?
I'd say, "Girl, break up with that loser!" No, but for real, I would tell her that she deserves much more than the scraps she accepts. I wanted so much to be wanted that I ignored a lot of red flags. "Trust what you know" is a phrase I tell myself often. My intuition is very, very accurate and I have learned to trust it. Finally! That's how I found my husband. Also, don't be friends with people who are not kind to you. This was a hard lesson for me to learn. If someone can't be happy for me, then they're not my friend. It's so simple, but I needed experience to learn this.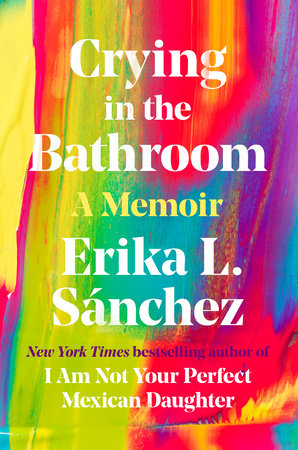 As a mother raising a young daughter, which aspects of your ancestral heritage are you most eager to share with her?
I love so much of my culture. I want my daughter to be hospitable to our friends and family. Our house is where people often gather, and I want her to see what it's like to make people feel welcome. Another trait Mexican women often possess is making sure everyone eats, whether they want to or not. I learned this from watching the women in my family; the difference now is that my husband is equally involved, which is not something I ever saw growing up. Also, she is learning Spanish in daycare and with my parents. I want her to be bilingual because having two languages at my disposal has been so beneficial to my life and writing.
Global travel has played a pivotal role in your life. Will it play an equally central role in your daughter's upbringing?
Travel has made my life so much more meaningful and interesting. I've learned so much about the way others live and how I see myself. It provides so many perspectives that can't be replicated in any other way. I'm so lucky that I have the means to expose my daughter to different cultures. I named her Sojourner, so I'm expecting her to love travel as much as I do. I can't wait to have some mother-daughter trips as soon as she's potty trained. My husband and I have talked about taking the kids to Mexico every summer. We want them to be immersed in the culture and we also want to cultivate an appreciation for other cultures.
You are generous with helping emerging writers find their way to literary success. Was there anyone in your life who offered you similar guidance?
I've had so many people help me along the way--teachers, professors, mentors, family, friends. I wouldn't be here without their help. Here's an incomplete list of some of the writers and editors who have truly been there for me: Rigoberto González, Sandra Cisneros, Eduardo Corral, Jen Fitzgerald, Rachel Kahan, Juan Felipe Herrera--and many others. They made me feel like my writing mattered. Many of them talked me through some really challenging times, particularly when I felt that I would never make it as a writer. Some of these poor souls had to endure many tearful phone calls.
In the essay "Do You Think I'm Pretty? Circle Yes or No," you write about perceived physical imperfections in a world where beauty is defined by men. What will it take for women to be free of patriarchal standards of beauty?
I don't know if we will ever be fully free, but it's something that we should strive for. One thing that I want to teach my daughter is that there is more to life than being pretty. (I shudder at the thought of her relentlessly posting pictures on social media.) I don't want her to get hung up on how she looks and forget there's so much more to being a person. It's important for young women to base their self-esteem on qualities and abilities. Beauty isn't only physical. It's the way you show up in the world and how you treat others. You have to love your spirit before anything else. That takes work.
If you had the opportunity to host a dinner party for two of your literary idols, Virginia Woolf and Toni Morrison, who else would you invite and what would you serve for dinner?
Man oh man! I would love to add Gabriel García Márquez and Gloria Anzaldúa. I'd serve an elaborate and labor-intensive Mexican meal that includes mole rojo, rice, beans and tres leches cake topped off with a very strong cup of coffee. We'll smoke cigarettes and cackle into the night.... I'm going to pray this comes to me in a dream.
As you release your memoir into the world, what do you most hope readers will take away from it?
I hope that readers will feel connected to it on a human level. We all suffer, though our circumstances may be very different. Specifically, I want Latinas to feel seen. Many of us are trying to heal deep generational trauma. There's so much we haven't been allowed to say or do, and I hope this memoir can help them live more loudly and authentically. --Shahina Piyarali, reviewer
Rediscover
Rediscover: Marcia Willett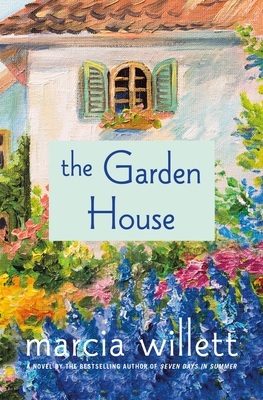 British author Marcia Willett, best known for her books set in the West Country, died on June 30 at age 76. She was a ballet dancer and teacher before launching her writing career at age 50. In an obituary released by Transworld, the publisher noted: "Marcia was born in Somerset but spent many of her years as an author living in a beautiful and wild corner of Devon, a part of the world that inspired the settings of many of her books. She had devoted readers all over the world, and her books have been published in 16 countries. Many of her readers have traveled to the U.K. to visit the settings of her books in the West Country."

Willett's books include the Chadwick Family Chronicles series, as well as A Week in Winter; Seven Days in Summer; Homecomings; Reflections; Facing the Music; Sisters Under the Skin; Memories of the Storm; Postcards from the Past; Indian Summer; Summer on the River; and The Songbird. She wrote a total of 31 novels, including four under the pseudonym Willa Marsh. Her most recent book was The Garden House (2021), in which a young woman unravels her late father's secrets at his countryside home. Willett's final work, the novella Christmas at the Keep, will be published by Transworld on October 20.