Week of Friday, August 5, 2022
This week we review Anthony Marra's third novel, Mercury Pictures Presents, which examines the lives "swept up by the machines of war and propaganda in a dazzling novel set in 1940s Hollywood"; Mohsin Hamid follows up Exit West with "a frighteningly timely allegory," The Last White Man; and two-time Newbery Honoree Christina Soontornvat "packs a powerful punch" in To Change a Planet, a picture book about climate change with "sublime illustrations" from Rahele Jomepour Bell.
All eyes in the bookiverse are on the Justice Department suit seeking to block Penguin Random House's purchase of Simon & Schuster. A highlight on the second day of the trial this week was Stephen King's testimony: "I came because I think that consolidation is bad for competition."
--Jennifer M. Brown, senior editor, Shelf Awareness
The Best Books This Week
Fiction
Till Death Do Us Part
by John Dickson Carr
John Dickson Carr (1906-1977), author of The Corpse in the Waxworks and many other books and stories, was considered by the New York Times to be "a master of the locked-door mystery." His 1944 whodunit, Till Death Do Us Part, is a doozy of an impossible mystery, and it is beautifully written, ingeniously plotted and compelling. Best of all, it doesn't cheat with the clues, which are all laid out in plain sight. But few readers will be able to put these puzzle pieces together before Carr's master detective, Dr. Gideon Fell, gathers everyone around to reveal all.
After an introduction by CWA Diamond Dagger Award-winning author Martin Edwards, the story begins at an outdoor fair where local celebrity and playwright Dick Markham and his new fiancée, Lesley Grant, visit a fortune-teller. Lesley has a very agitating solo session and leaves in a panic. Before the fortune-teller--who is really Sir Harvey Gilman, "one of the greatest living authorities on crime"--can reveal anything to Dick, Lesley shoots Dick in the shoulder. Gilman summons Dick to his home and tells him that his fiancée is actually a murderer who killed two husbands and a boyfriend. But she evaded conviction by somehow convincing the men to inject themselves with poison while inside locked rooms. The following morning, Gilman is found dead in a locked and sealed room, a hypodermic syringe lying near him. This brings amateur sleuth Dr. Fell to town.
This skillfully plotted, thoroughly enchanting, crackerjack entertainment will have mystery fans rejoicing that Poisoned Pen Press has reissued a neglected treasure. --Kevin Howell, independent reviewer and marketing consultant
Poisoned Pen Press, $14.99, paperback, 272p., 9781728261126
A Tidy Ending
by Joanna Cannon
A tidy ending is elusive in this book of the same name, the third novel from Joanna Cannon. It thrums with uneasiness as an unreliable narrator relates her version of the serial murders of four women in her Scottish town. As in her previous novels (The Trouble with Goats and Sheep; Three Things about Elsie), Cannon brings intrigue to the ordinary citizens of quiet villages.
A Tidy Ending opens with a "Now" chapter in which Linda, age 43, refers to being in an apparent place of confinement where it feels "everyone has been sealed into some kind of vacuum and lost to the world forever." Such periodic "Now" chapters are rife with foreshadowing, as is Linda's unconventional behavior. Of her indifferent husband, Terry, she wonders "what my life would have been like if he wasn't in it." Dark references to a childhood tragedy in Wales that sent her to resettle in Scotland grow increasingly detailed, suggesting a link to Linda's reaction to the murders. With no friends besides Terry and her hypercritical mother, Linda develops a fascination with glossy catalogs, fantasizes a new self-image and nurtures an unlikely friendship with an intriguing couple. She touts her germophobic obsession with "hoovering" and sanitizing, and is soon cleaning the couple's apartment, an arrangement that feels sinister but delights Linda.
Cannon, a psychiatrist, draws a character with fascinating contradictions: naïve but clever, awkward yet wily, aloof yet observant. "Everything you do and say and think is tied and knotted forever to something that went before," Linda cryptically notes. Readers will agree with her observation that summarizes this gripping novel: "You never see it coming." --Cheryl McKeon, Book House of Stuyvesant Plaza, Albany, N.Y.
Scribner, $26.99, hardcover, 352p., 9781982185572
A Simple Choice
by David Pepper
In the eerily realistic thriller A Simple Choice, a brilliant doctor--whose methods are unethical and whose enablers will destroy anyone in their way--is on the verge of curing cancer. When beloved Senator Duke Garber jumps off a cliff in Maine, D.C. reporter Palmer Knight is on a mission to find out why. Suddenly, he's the victim of a deepfake scandal and his network suspends him.
Meanwhile, Amity Jones grows suspicious of her mother's neighbor, who has been receiving regular visits from medical personnel in a mysterious dark van. Colin Gentry, the neighbor's kid, had been diagnosed with cancer but, thanks to the visits, is now cancer-free. Amity's mother and Colin share the same doctor, but her mother's cancer is getting worse and, when asked how Colin recovered, the doctor responds cagily. Amity decides to follow the van and is caught. Her captors promise to cure her mother as long as she remains quiet, but Amity knows they can't be trusted and reaches out to Palmer Knight. Soon, both Amity and Palmer are under threat and out of their league in this riveting thriller.
Author David Pepper (The Voter File) presents a real-life conundrum that illustrates how curing cancer is not--and never will be--simple. His characters face impossible ethical, moral and life-ending decisions while making a mad rush against time to do the right thing. The author challenges preconceived notions about a horrible, multifaceted disease and combines this with car chases and behind-the-scenes political skullduggery, making the choice to read A Simple Choice a simple one. --Paul Dinh-McCrillis, freelance reviewer
Putnam, $28, hardcover, 416p., 9780593419731
Science Fiction & Fantasy
The Book Eaters
by Sunyi Dean
Sunyi Dean's debut novel, The Book Eaters, is a surprisingly moving horror-fantasy hybrid that envisions a society where the titular book eaters consume books in place of food. The book eaters are unmistakably vampiric creations, both in their ancient fustiness and their secretive role behind the scenes of human civilization--but more explicitly in the introduction of a kind of subspecies called mind eaters, who prey on people. An early, disturbing scene portrays the book-eater protagonist, Devon, feeding a vicar to her ravenous mind-eater son, leaving the vicar a barely living husk.
Perhaps even more of a threat than her son's monstrous hunger are the clans of book eaters that Devon left behind. Dean alternates between chapters set in the present and in the past, in which readers are introduced to the book eaters' suffocating patriarchal society, a rule-bound world where there is no room for assertive women or queer love. The book eaters consume not only physical books but also the words and stories inside, which gives Dean a handy way to ruminate on the importance of narrative. Book-eater women like Devon have their diet limited to a highly gendered selection of fairy tales and the like--a sly way of constricting their understanding of possibilities.
After an act of rebellion sends Devon into hiding, she is forced to construct a new sense of herself while desperately evading the book eater foot soldiers who pursue her and her son. The Book Eaters is an exciting and grotesque novel with an open, earnest heart. --Hank Stephenson, manuscript reader, the Sun magazine
Tor Books, $26.99, hardcover, 304p., 9781250810182
Husband Material
by Alexis Hall
Alexis Hall (A Lady for a Duke) brings readers a hilariously neurotic romance in Husband Material. Lucien O'Donnell, son of rock stars and chaotic in every way, cleaned up his act by fake-dating well-behaved barrister Oliver Blackwood in Boyfriend Material. But the fake-dating turned to real love, and now Luc and Oliver have been together for two years. They cook for each other and shop at IKEA; Luc can't remember the last time he went to a glamorous, queer party. Luc's also noticing that nearly everyone they know is getting married. He's the maid of honor for his best friend, Bridget; his posh coworker Alex is marrying the daughter of an earl; and even his evil ex, Miles (who sold their relationship to the tabloids), has found true love. Feeling societal pressure, Luc finds himself getting down on one knee and proposing to Oliver. But now he can't help but wonder: Is he, Luc, actually husband material?
Snarky and insightful, Husband Material is the story of a man who is truly trying to improve himself but who always wonders if he's getting it wrong. The London setting is irresistible, as are Luc's attempts to make sure that he's adulting properly. Full of a string of wonderfully odd characters--Baby J (who looks "ever so slightly like something Jim Henson had built out of foam and ping-pong balls"), whose parents are both named James Royce and each go by the name James Royce-Royce; Luc's unbelievably inept coworkers; and Oliver's judgmental family--there's never a dull moment. --Jessica Howard, freelance book reviewer
Sourcebooks Casablanca, $15.99, paperback, 432p., 9781728250922
Good Grief: On Loving Pets, Here and Hereafter
by E.B. Bartels
"When we open our hearts to animals, death is the inevitable price," writes E.B. Bartels, a former bookseller at Newtonville Books, Mass. Good Grief, her impeccably researched first book, offers deeply personal stories about the many ways companion animals enrich lives and how animal lovers must ultimately cope with the pain of their loss.
Having a pet is a choice, and mourning pets is nothing new. Bartels, a lifelong and devout animal lover, has grappled with this predicament since she was a child. Her father loved animals, but her mother claimed she was "violently allergic" to "anything with fur, feathers, or hair." That left young animal-loving Bartels to cultivate freshwater fish in tabletop aquariums. When "trouble in (fish) paradise" began and occupants were found floating in the tank and/or were swallowed up by larger fish, Bartels became intrigued by the nature of loss and grief. Starting in kindergarten, she developed something of a "pet aftercare industry," where she assisted with animal funerals and burials with peers at school.
This in-depth, splendidly informative narrative is replete with down-to-earth stories from Bartels herself and those of ordinary pet owners, pet care professionals, celebrities and historians. The pivotal roles pet birds, reptiles, rodents, horses, dogs and cats have played in personal lives--and how they are ultimately grieved and remembered--are interspersed with fascinating historical facts. Readers, like Bartels, who long to comprehend the pet-human bond--why people care so much for their pets, in life and in death, and what makes the bond so worthwhile and why--will be well educated and find much to reflect upon in Good Grief. --Kathleen Gerard, blogger at Reading Between the Lines
Mariner Books, $27.99, hardcover, 272p., 9780358212331
The Writer's Life
Henry Herz and Jonathan Rosen: Coming of Age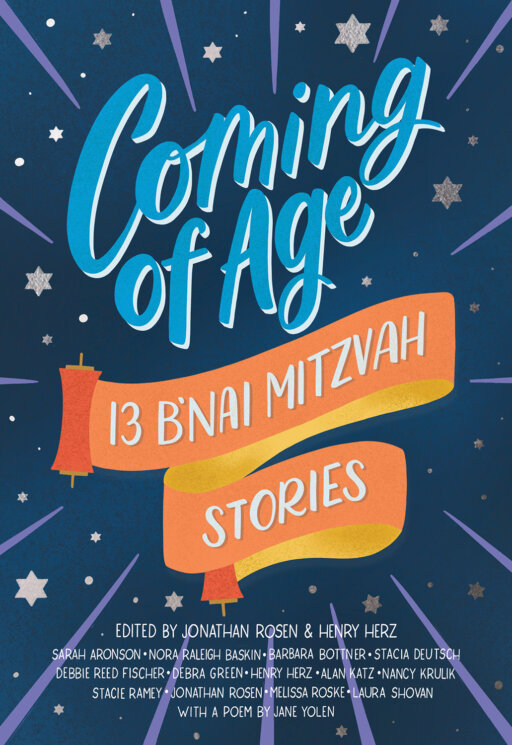 Henry Herz and Jonathan Rosen, co-editors of Coming of Age: 13 B'Nai Mitzvah Stories (Albert Whitman, $17.99), chat about bringing together this collection of stories for young readers focused on the Jewish experience of coming-of-age.
Henry Herz is the author of 12 picture books, including I Am Smoke. He has written children's short stories for Highlights for Children, Ladybug magazine, Metastellar and Blackstone Publishing.
Jonathan Rosen is an agent at the Seymour Agency and the author of the Spooky Middle Grade titles, Night of the Living Cuddle Bunnies and its sequel, From Sunset till Sunrise. He is an administrator of the middle-grade reading site FromtheMixedUpFiles.com and the co-host of the YouTube channel Pop Culture Retro.
Henry Herz: Why did you want to create Coming of Age?
Jonathan Rosen: The inspiration was basically a desire to see more Jewish stories. There seemed to be a lack of inclusion for Jewish-centric stories, and it would be nice for Jewish kids to see themselves or others like them in print. Thankfully, when the subject was broached to other Jewish authors, the vast majority of them agreed to sign on, pretty much for the same reason. They also felt the need for increased Jewish representation in kid lit.
Would you like to tell Shelf Awareness readers about how contributing authors were selected?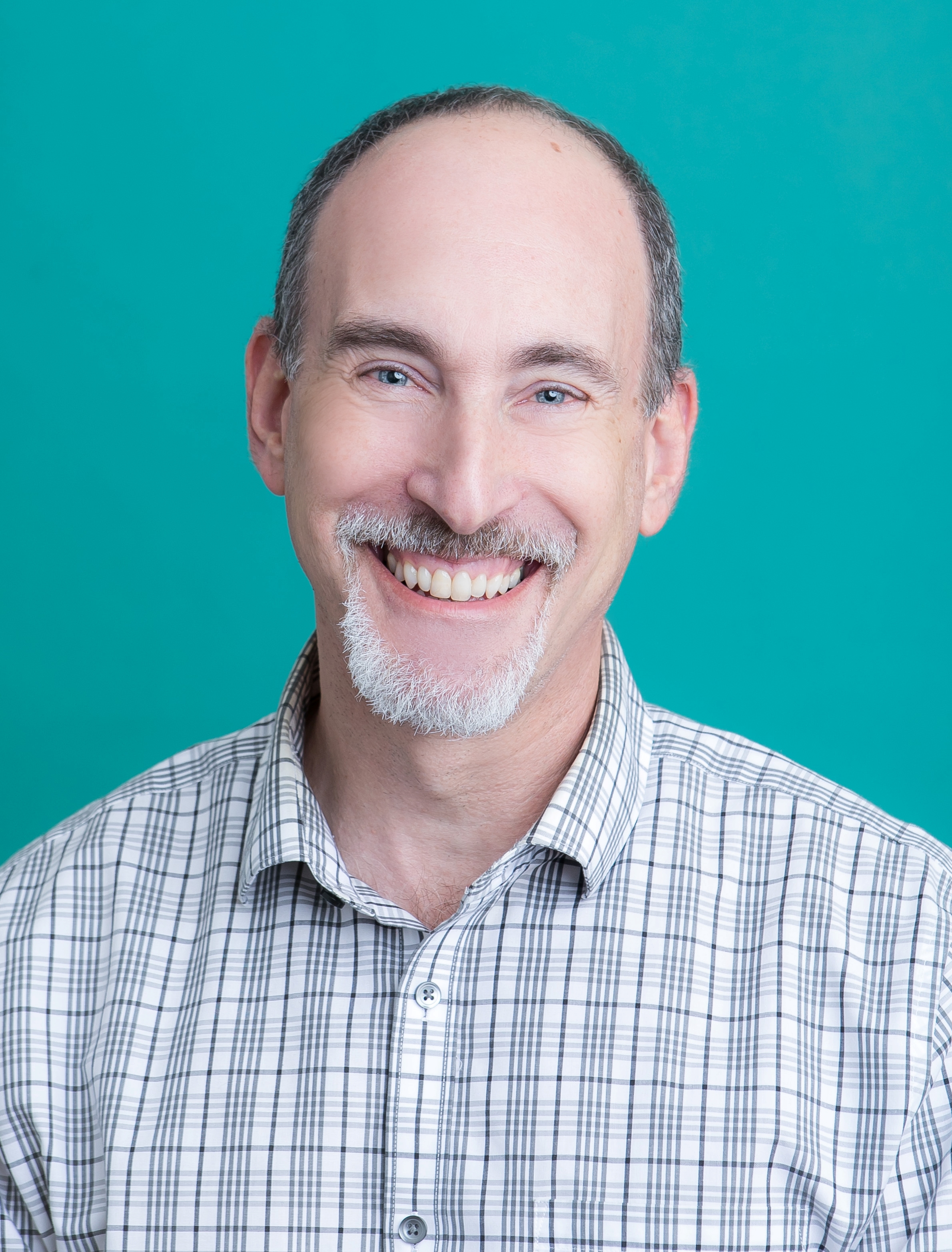 Henry Herz
HH: You and I put our heads together to create a list of Jewish authors whose writing we respected. We originally wanted 18 authors, because that number symbolizes chai (life) in Judaism. But for various reasons, we ended up at 13, which also resonates since it is the common age of becoming b'nai mitzvah. We are very happy with the team of authors that joined the project. And the legendary Jane Yolen providing a poem was the cherry on top. (Upon hearing me use the term legendary to describe her, Jane assured me she is quite real.) Can you give those unfamiliar with b'nai mitzvah an overview of the ritual?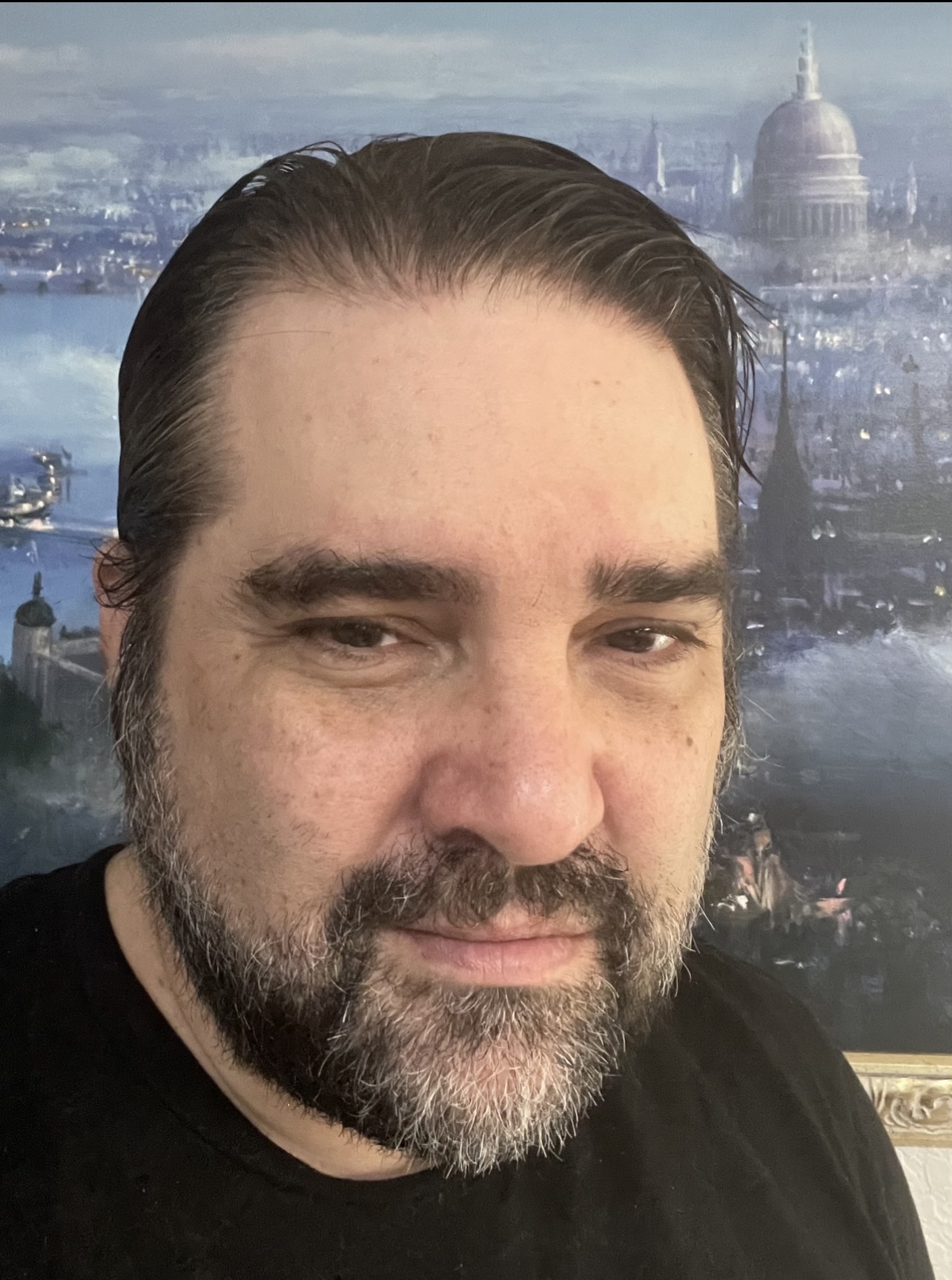 Jonathan Rosen
JR: It really is a milestone of a Jewish child's life, a rite of passage in a way. Usually, when a boy becomes 13 and a girl 12, they are considered adults and are ready to take part in Jewish ceremonies. The ritual varies, but often includes co-leading a religious service in Hebrew with the rabbi, chanting from the Torah in a prescribed melody, offering an interpretation of the Torah passage and conducting a mitzvah project ahead of time that contributes to social justice. The festive meal and party afterward are a modern addition.
I personally loved the inclusion of Yiddish words in some of the stories in this collection.
HH: The Yiddish language originated in ninth-century Central Europe as a blend of Hebrew and German. Or as Billy Crystal joked, a blend of German and phlegm, acknowledging the frequency of the back-of-the-throat-clearing sounds in Yiddish words like chutzpah (nerve) and mishpacha (family). Yiddish terms are firmly rooted in Ashkenazi Jewish culture and traditions. But many have worked their way into everyday English, like klutz, mazel tov, nosh, shmooze, shmuck and tuchus. (Here is a delightful video of a young girl explaining some of these terms.) Two of my favorites are, "I need this like a hole in the head" and, "Don't worry. It will heal before the wedding," which is a way to assuage someone's concerns.
So, tell me about your bar mitzvah!
JR: I had my bar mitzvah at the Western Wall in Israel. We were living there at the time, and I remember thinking about all the multitudes of similar experiences that had taken place there before mine. It really impacted me. While the story I wrote for Coming of Age doesn't take from that experience, the feeling of respecting what came before definitely did.
HH: I wasn't there for my bar mitzvah, but we visited the Wall a year later. I remember being so moved when I noticed my father stuffing a note in a crevice, as many people do. I felt quite sure it was a prayer on behalf of me, my brothers and my mother.
JR: What was it like editing others' stories?
HH: It was a ton of fun. And I was surprised that three of the 13 stories were science fiction. I did not see that coming. The topics, themes and writing styles vary considerably, but are all lovely. And isn't that the point of an anthology? I felt a bit of imposter syndrome co-editing an anthology featuring Jane Yolen and two New York Times bestselling authors, though.
What do you want readers to get out of this anthology?
JR: First and foremost, I want and hope for readers to be entertained. The only agenda this anthology had was to get Jewish stories out there. Other than that, the purpose was to entertain. It really is a matter of what was said before: I want Jewish kids to see stories where they and the issues that they face are front and center. In reality, every kid who reads this should be able to see a part of themselves and see that we are all alike. Do you think one has to be Jewish to enjoy the stories?
HH: Definitely not. These are stories anyone can appreciate. While Jewish readers may smile at terms and traditions with fond memory, it is important for non-Jews to see that struggling through adolescence and family dynamics are the same for all people. We also hope that these stories will build bridges and perhaps when Jews aren't "othered," they'll suffer less antisemitism.
JR: Yes, there are so many different types of stories in the anthology, in different genres, that there will be something for everyone. It will also be nice for Jewish kids to read about Jewish themes. And, while I know it probably won't be automatically picked up by non-Jewish kids, there is a hope that if some do, it can create a better understanding and closeness.
HH: How has the book been received so far?
JR: Thankfully, the book has been warmly received. We've heard from many teachers, bloggers, parents and--most importantly--kids who have really embraced the book. It helped that there were so many different styles within, so there really is something for everyone.
HH: Any advice for the aspiring Jewish teen writers who are reading this interview?
JR: You really need to read and write a lot. Especially in the genres that you like to write. And write whenever you can. It doesn't matter if the first times you try are not good. That's what revision is for. But first, you want to get those words on paper, and let your creativity flow. Most importantly, don't let anyone discourage you or tell you that you're not good. Everything is subjective. You keep going. That's the only way to get better and don't let anyone deprive you of something that you enjoy doing.

Discover Great Publishers
Quirk Books Celebrates Turning 20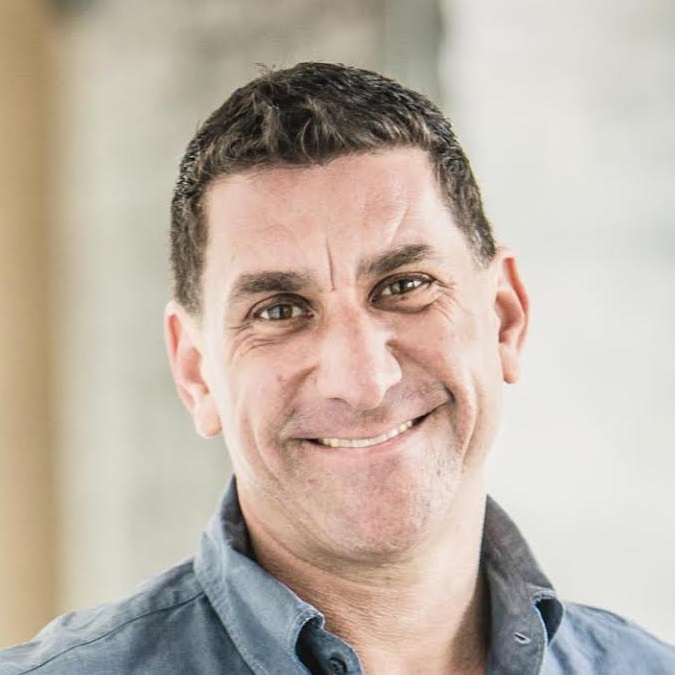 Dave Borgenicht
When we launched Quirk over 20 years ago, it was with the vision to Entertain, Amuse, and Inform--often all at the same time. Our name really told you what we were up to--publishing playful, subversive, and irreverent books that provided a gateway to useful and real information. I think it's fair to say that after over 450 quirky books published, 17 New York Times best sellers, 1,000 translation deals in almost 50 languages, and millions of zombies, vampires, peculiar children, babies, and kid legends served, we have proven to all that we are quite serious about that playful vision. And that sometimes, being playfully serious can make a big mark.
But we've never been a company to rest on our laurels. (How would you do that anyway? Laurels aren't weight bearing.) At Quirk we've always used our successes as a platform to reach for new heights, to try new and interesting publishing experiments, to put new spins on evergreen subjects and genres, and to achieve a bigger and bigger impact. And we've always used the challenges we've faced to keep learning, to pivot, to do better, to evolve and change and grow.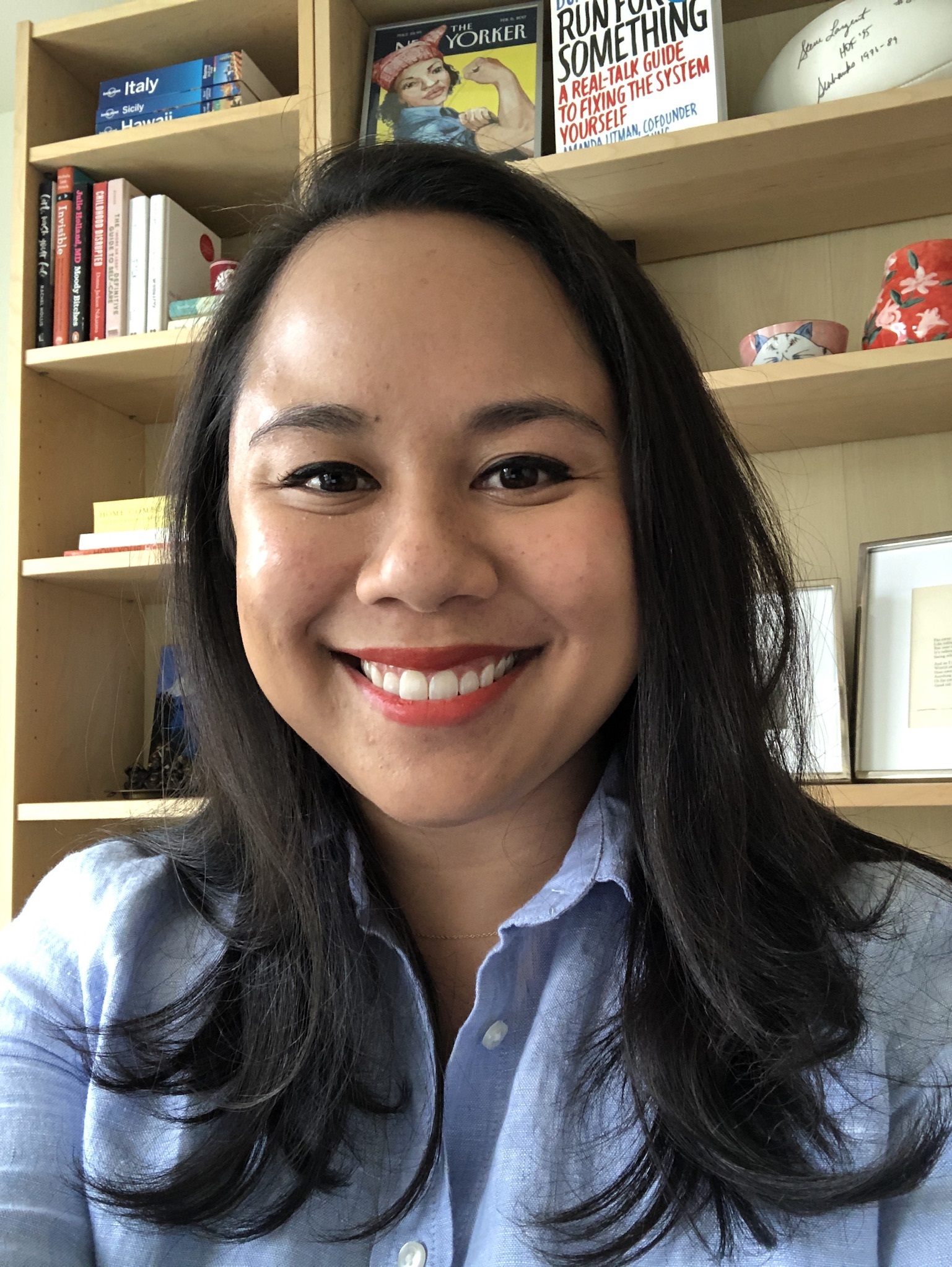 Jhanteigh Kupihea
So, after 20 years, we've updated our original vision and mission--it's similar, but more ambitious, and yet still has that Quirky-fresh scent you have come to expect from us.
The Vision: Seriously Entertaining.
The Mission: Make a Big Impact with a Small List of Unconventional, Engaging, and Purpose-Driven Books.
To some degree, it's what we've always done when we've been at our best. It's why our titles have resonated with the culture, and inspired so many others to do similar work. But now, with the creative and seasoned leadership of Jhanteigh Kupihea and Nicole De Jackmo at the helm alongside me, I'm excited to see how big our impact can truly become—as we focus on publishing even more unconventional (but perhaps more purposeful and compelling) titles, and seeking new ways to widen our influence and reach.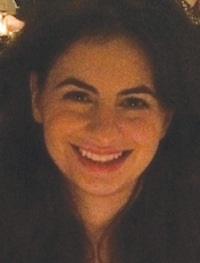 Nicole De Jackmo
So I want to thank Jhanteigh and Nicole for being a key part of the continuing Quirk Books story. As well, I want to thank the real reason we continue to survive and thrive—the rest of our crack publishing A-team back in Philly. And I want to extend a huge thank you to all of you in this creative and vital industry for the many years of support, advice, partnership, promotion, and of course, sales.
I want to invite you all to please join us this fall as we celebrate our Seriously Entertaining future together.
–Dave Borgenicht, founder
Big New Titles on the Way from Quirk Books
Ghost Eaters by Clay McLeod Chapman (September 20, $20.99, 9781683692171).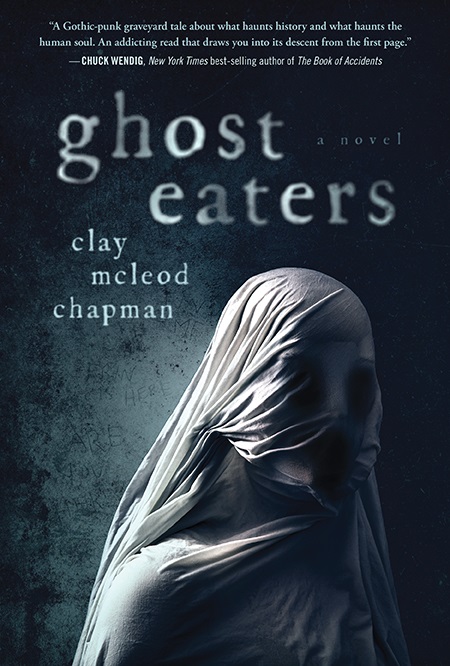 In 2019, book, film and TV writer Clay McLeod Chapman made his horror debut with The Remaking, a true-crime-inspired tale that explores how the real-life horrors behind urban legends permeate and inform society and pop culture. Chapman's 2021 follow-up, Whisper Down the Lane, centered on the McMartin preschool trial and Satanic Panic of the 1980s that created a hysterical culture primed by paranoia to believe the unbelievable. Now, Chapman returns with Ghost Eaters, a propulsive page-turner that uses a supernatural form of addiction to reckon with the complicated legacy of the South and the darkest corners of our psyche.
Set in Richmond, Ghost Eaters is about a grieving 20-something who finds herself agreeing to a pill-popping seance that promises to reunite her with a friend she lost to addiction.
The consequences of opening a door to the dead are horrifying and will leave readers rushing to find out the haunting horrors of ghosts—whether they're real, imaginative, or memories of the injustices perpetrated by our ancestors.
Jhanteigh Kupihea, Quirk Books' senior v-p, publisher, calls Ghost Eaters "a perfect example of my ambitions for our fiction list. On its face, it's a high-concept horror novel that could be adapted into a Blumhouse movie, but it's essentially a meditation on addiction borne out of grief and the weight of history--both personal and political. It's an absolute page-turner--I think most horror and thriller readers will read it in two sittings and won't hesitate to describe it as fun, despite its weighty themes. But it's also substantial, purposeful, and has a lot to say about how we're currently negotiating all kinds of big cultural conversations right now. This is Clay's third book with Quirk Books and it's been a joy to see his readership grow and his mission catch on with the horror community. He's really setting the tone for our fiction list in general, which is less about mashing up genres and more about using the tropes of each genre we publish into to help us process the world we live in today."
What's Your Grief?: Lists to Help You Through Any Loss by Eleanor Haley, MS, and Litsa Williams, MA, LCSW-C (September 27, $19.99, 9781683693024)
At a time when people need to cope with even more disruptions and losses than usual, particularly because of the Covid-19 pandemic, What's Your Grief helps grievers examine and investigate the complex but universal experience of grief with 75 bite-sized, manageable lists. Mental health professionals Eleanor Haley, MS, and Litsa Williams, MA, LCSW-C guide readers through grief one step at a time, making an overwhelming experience digestible while sharing insights from their more than 24 years of combined professional experience, as well as lessons learned from the millions of readers who visit their website whatsyourgrief.com each year.
Nicole De Jackmo, Quirk Books' senior v-p, sales, marketing and publicity, calls What's Your Grief an example of a new kind of Quirk book that also has roots in the classic Quirk approach. "We've always done books rooted in pop culture and always somewhat unconventional," she says. "But that doesn't mean we can't take on bigger, more serious subjects." What's Your Grief was influenced by the pandemic, when founder Dave Borgenicht was pondering grief and noticed that most books on the subject are basic and "always have a sunset on the cover." This book, by contrast, focuses on all kinds of grief beyond the loss of a loved one--"any type of loss that puts you in a period of mourning and grief," De Jackmo continues. "We are still going to do fun, humorous books, but will be seriously entertaining and make an impact in whatever manner we can. This book will be impactful for people struggling with loss but it's not clinical."
How to Win the War on Truth: An Illustrated Guide to How Mistruths Are Sold, Why They Stick, and How to Reclaim Reality by Samuel C. Spitale, illustrated by Allan Whincup (October 25, $22.99, 9781683693086)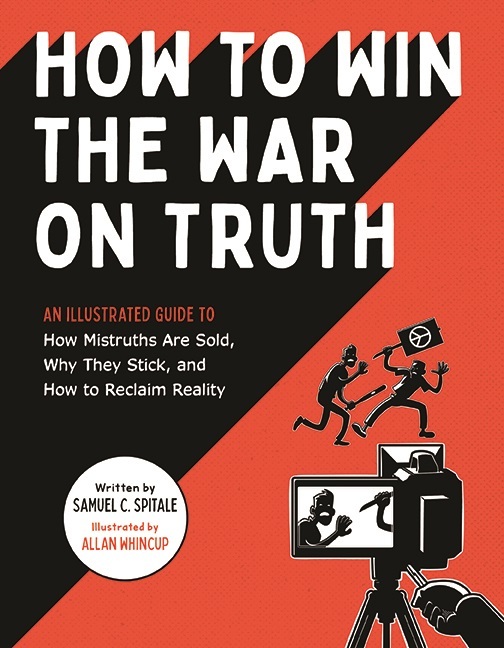 Jhanteigh Kupihea calls How to Win the War on Truth another Quirk title that's "tackling the biggest and most fraught of cultural conversations." The book is "essentially a guide to understanding what propaganda is and how the tools of propaganda have been exploited by American politicians and corporations since World War II, but it's presented in a highly accessible graphic format, which makes it perfect for Quirk's list. Big ideas are broken down into bite-sized, digestible pieces so that you can better absorb how and why we got to our current political moment, which is really just one long moment that's been building since Reagan. It's perfect for progressives who want to get their family and friends on board, liberal grown-ups who are a little sheepish to admit that they don't understand the political and financial mechanisms that have shaped our country, and older high school and college students who are learning about all of this for the first time."
Samuel C. Spitale is a writer with a Master's degree in Media Studies who frequently contributes to Huffington Post, Geek magazine, io9 and Advocate.com. He has worked at Lucasfilm in global product development and as a managing editor in the publishing division. This is his first book.
Allan Whincup is a former art director who works as an illustrator and designer. His projects include logo design, character design, storyboarding, and creating assets for animation. He has also worked on games, CD covers, and comics.
The Worst-Case Scenario Handbook: Apocalypse... Now What? (Spring 2023)
Quirk founder Dave Borgenicht conceived and co-writes The Worst-Case Scenario Handbook series. For over 20 years, Quirk has been behind-the-scenes helping to package the series and despite the series' age, it's stronger than ever. This year the interactive museum exhibit that premiered in 2019 is back on the road touring nationally and The Worst-Case Scenario Card Game launched and became a Target bestseller. And in the Spring of 2023 Quirk will be publishing its first book in the series: The Worst-Case Scenario Handbook: Apocalypse... Now What?--a guide book to handling any catastrophic event one might encounter, with step-by-step instructions from real-life expert accompanied by the series' signature humor to lighten the mood.
Publisher-supported content.
Rediscover
Rediscover: Stuart Woods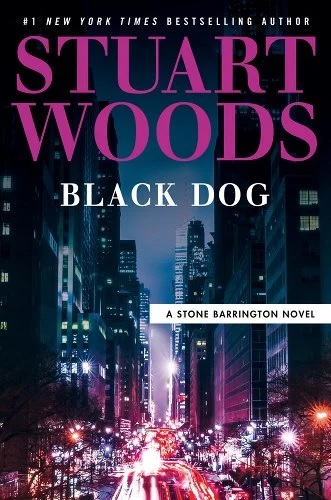 Stuart Woods, the prolific author best known for his Stone Barrington series, died July 22 at age 84. His 1981 fiction debut, Chiefs, was the first of more than 90 novels (an average of five books a year). Born and raised in Georgia, Woods moved to New York in 1960 to pursue a career as a journalist. In 1973, he moved to Galway, Ireland, and began to write his first novel. "I was about a hundred pages into the book when I discovered sailing," Woods wrote on his website. "Everything went to hell. All I did was sail."

In 1976, he competed in the Observer Single-handed Trans-Atlantic Race, after which he returned to Georgia and wrote his first book--Blue Water, Green Skipper--a nonfiction account of his OSTAR experience. When Norton acquired the American rights to the book, it also agreed to publish Chiefs, which CBS eventually turned it into a six-hour TV movie starring Charlton Heston, Danny Glover and Billy Dee Williams. Chiefs also won the Edgar Award from the Mystery Writers of America.

Woods continued to sail throughout his career and was a pilot who flew regularly around the country on his many book tours. His memoir, An Extravagant Life, was published in June. Putnam released Black Dog, the 62nd book in the detective-turned-lawyer-investigator Stone Barrington series, on August 2; and Distant Thunder, the 63rd book in the series, will appear on October 11. Woods was also committed to the Authors Guild, becoming a member in 1977, serving on the foundation board from 2004-2021 and the advisory board since 2021. The organization's president, Douglas Preston, said, "Stuart's support of young writers was legendary. He was a huge presence in the book world. We will deeply miss him."