Week of Friday, August 12, 2022
In this week's issue, we review Naseem Jamnia's "brilliant and insightful novella," The Bruising of Qilwa, a nuanced SF medical mystery; Megan Giddings's The Women Could Fly, "full of imaginative turns," looks at gender roles and societal expectations; and Newbery Medalist Erin Entrada Kelly covers friendship, self-esteem and perseverance through difficult situations in Surely Surely Marisol Rainey; plus much more.
Ava Glass (aka Christi Daugherty), subject of The Writers Life, lets readers in on her work for a British agency, which brought her "in glancing contact with spies," and one in particular, the inspiration for the star of Alias Emma--what we hope is the start of a series about this "smart and fearless" spy.
The Best Books This Week
Fiction
Science Fiction & Fantasy
The Bruising of Qilwa
by Naseem Jamnia
Naseem Jamnia's brilliant and insightful novella, The Bruising of Qilwa, explores questions of identity and belonging in a nuanced medical mystery.
Firuz has relocated to Qilwa with their family to avoid persecution in their homeland as a practitioner of the much-feared Sassanian blood magic. In Qilwa, they find a city unwelcoming to outsiders, with a deep-seated fear and suspicion of Sassanians--particularly any that may be adept at blood magic. Despite the climate, Firuz is fortunate enough to find work as an apprentice healer at a local clinic, where they work alongside healer Kofi as a plague sweeps through the city. When the plague begins to wane, however, Firuz and Kofi start to see startling signs of a new "blood-bruising" disease that leaves healthy people ailing, and cadavers behaving in ways that should be impossible. Unless, as Firuz suspects, the new illness may not be an illness at all, but a side effect of poorly used blood magic--but by whom? And to what end?
Jamnia has built an intricate, multi-layered world full of magic and queerness in The Bruising of Qilwa. While the political worldbuilding can be hard to follow at times, the exact nature of the politics in Qilwa and surrounding areas proves less important than the region's history of subjugation--in both directions. That fact, upon which the current climate of prejudice in Qilwa is built, bleeds into Jamnia's exploration of place and belonging. Dedicated to "the migrants around the world who leave their histories in search of a better future," The Bruising of Qilwa explores the murky and nuanced complexities of migration. --Kerry McHugh, freelance reviewer
Tachyon, $15.95, paperback, 176p., 9781616963781
When Sparks Fly
by Jo McNally
Over the course of four novels, romance author Jo McNally has treated readers to tender contemporary love stories set in the small fictional town of Rendezvous Falls in upstate New York. The challenges of real life--and their subsequent consequences--always play a part in her multigenerational stories set in locales such as the local vineyard (Slow Dancing at Sunrise), a bed and breakfast (Stealing Kisses in the Snow), the flower shop (Love Blooms) and an apartment rental (Barefoot on a Starlit Night).
In this fifth entry in the series, When Sparks Fly, McNally focuses on 40-year-old Zoey Hartford, who is self-employed in the field of appliance repair and whose confidence is down since a traumatic divorce. The hard-working single mother is determined to restore stability and normalcy to the life of rebellious Hazel, her 13-year-old daughter. When Zoey starts to have romantic feelings for Mike, a lawyer and now a widower who has been one of Zoey's best friends since high school, complications ensue. Will they risk their dear and cherished friendship by sparking up a romance after all these years? And will the couple's relationship drive a wedge in the mother-daughter bond?
The joys and tribulations of small-town life offer a colorful backdrop to this passionate, down-to-earth romance in which members of a meddling, matchmaking book club offer wit and levity. A subplot involving Zoey's house and place of business nicely binds up several plot threads. Readers who enjoy stories about the toils of true love will feel right at home in the comforts of this continuing series. --Kathleen Gerard, blogger at Reading Between the Lines
HQN, $9.99, mass market paperbound, 416p., 9781335916389
"Restaurants spend ten, fifteen, twenty years chasing three Michelin stars. For Core to achieve that in under four years is remarkable," writes chef Gordon Ramsay in his foreword to this stunning volume. Core is an intimate look at the renowned London restaurant through the eyes of Clare Smyth, Core's owner and head chef. The restaurant opened in Notting Hill in August 2017 and since then has provided an "extremely well-tuned gastronomical experience," says food writer Kieran Morris in her introduction, adding, "Smyth's food is superlatively elegant, redefining modern British food in its own terms--a collection of stories about ingenuity, nostalgia, humour and craft, told across a series of courses."
The story of Core unfolds in Smyth's own voice, as she outlines her journey from discovering a fascination with cooking and working in some of the best restaurants in the world to opening Core. This story is interspersed with beautiful photographs of the location, the food production and even the growers and producers who provide raw ingredients to the restaurant. Thanks to this volume--more of a coffee-table book with recipes than a traditional cookbook--anyone can have a small taste of Core right where they are. Recipes for featured menu items as well as "core basics" appear toward the end of the book. These include straightforward instructions for readers to attempt their own versions of Smyth's creations. Core is a must for anyone who appreciates the art in the creation of food. --Michelle Anya Anjirbag, freelance reviewer
Phaidon Press, $59.95, hardcover, 256p., 9781838664060
Shy: The Alarmingly Outspoken Memoirs of Mary Rodgers
by Mary Rodgers and Jesse Green
The composer (Once Upon a Mattress) and children's book author (Freaky Friday) Mary Rodgers (1931-2014) had this to say of her decision to work on a syrupy television musical in the early 1960s: "In my defense, that was during the period when I would basically do anything. And that period has been my whole life." Her whole life is on dazzling display in Shy: The Alarmingly Outspoken Memoirs of Mary Rodgers, in which her more dispiriting undertakings are just as enthusiastically recollected as her sporadic but stratospheric triumphs.
The daughter of musical theater titan Richard Rodgers and decorator and inventor Dorothy, Mary Rodgers turns her clashes with her human-briar-patch-like mother into a sort of percussion that rumbles beneath Shy's more melodic memories. Rodgers relives her personal highs and lows and her artistic hits, misses and close calls, as when her father had her standing by to finish the lyrics for The Sound of Music in case the then-ailing Oscar Hammerstein didn't pull through. (He did.)
Shy is a treasure chest of goodies for fans of the New York performing arts world at mid-century and just beyond. The narrative is piled high and wide with stories about the likes of Leonard Bernstein, for whom Rodgers worked on CBS's Young People's Concerts, and Stephen Sondheim, with whom she collaborated and for whom she pined. Readers besotted with Old Broadway would probably inhale Rodgers's memoir no matter its quality, but Shy, written with theater critic Jesse Green (O Beautiful; The Velveteen Father), has the added bonus of being note-perfect. --Nell Beram, author and freelance writer
Farrar, Straus and Giroux, $35, hardcover, 480p., 9780374298623
This Story Will Change: After the Happily Ever After
by Elizabeth Crane
Novelist Elizabeth Crane (We Only Know So Much) had a good marriage--or thought she did--until her husband admitted he wasn't happy. In her wry, vulnerable memoir, This Story Will Change, Crane traces the dissolution of their marriage in brief, episodic chapters. She explores the contours of a life that is changing shape daily, and begins to consider who she might become if--and after--her marriage truly ends.
"I need you to know that I loved him," Crane writes, in one of the rare chapters when she veers into first-person narration. "I need me to know why I loved him.... I need to do the math of my marriage and I need for it to add up to something that makes sense." Her narrative tackles some of that relationship math, from the quotidian (choosing curtains, thanking each other for daily tasks, negotiating how to care for the dog) to the existential (conflict about sex and expectations, sexual expectations, conflicting expectations). She examines the ways her marriage changed shape over 15 years, wondering if there were clues she missed, or if some of their struggles were simply the result of being in a long-term relationship. She also deals with the private and public experience of a marriage falling apart: "What do you tell people when they ask you what happened? What is the truth to you? Are you so sure you know?"
This Story Will Change captures the long arc of a marriage and its messy, human ending: ambivalence, heartbreak, deep grief and unexpected flashes of hope and joy. --Katie Noah Gibson, blogger at Cakes, Tea and Dreams
Counterpoint, $26, hardcover, 272p., 9781640094789
I'm Glad My Mom Died
by Jennette McCurdy
I'm Glad My Mom Died, a memoir from actress and singer Jennette McCurdy, has a shocking title, but the destructive actions directed toward her by her late mother are even more shocking. "My mom emotionally, mentally, and physically abused me in ways that will forever impact me," McCurdy writes. At age six, she was pushed into an acting career she didn't want by her narcissistic mother, who was diagnosed with stage four breast cancer when Jennette was two. It would be a diagnosis her mother would use to emotionally manipulate everyone from casting directors to her four children. "Mom reminisces about cancer the way most people reminisce about vacations," writes McCurdy.
Her mother's control was staggering. She was still bathing her daughter and wiping her in public bathrooms when McCurdy was eight years old. When Jennette developed breasts at the age of 11, her mother taught her eating disorders to keep her small and thin. "The only thing worse than a cancer diagnosis is a growing-up diagnosis," McCurdy writes. Her fame, at age 15, after earning a costarring role on the Nickelodeon TV series iCarly, only worsened her mother's control issues and Jennette's "venomous self-loathing." After her mother's death, her downward spiral into alcoholism, anorexia, binge-and-purge bulimia and disastrous romantic relationships accelerated.
This is a brutally frank, no-holds-barred memoir that answers a lot of questions about why so many child stars end up miserable, broke or dead. McCurdy's hard-won victory over her demons will leave many readers exhausted, but her excellent writing will compel them to stay with her on her torturous journey. --Kevin Howell, independent reviewer and marketing consultant
Simon & Schuster, $27.99, hardcover, 320p., 9781982185824
Bad Sex: Truth, Pleasure, and an Unfinished Revolution
by Nona Willis Aronowitz
If a woman leaves a man because the sex isn't good, is it the ultimate feminist act or the ultimate act of shallowness? This question is central in Bad Sex: Truth, Pleasure, and an Unfinished Revolution by Nona Willis Aronowitz (Girldrive, with Emma Bee Bernstein), daughter of the feminist writer Ellen Willis. Willis's words and deeds are constant touchstones throughout this light-shedding investigation.
Bad Sex grew out of Aronowitz's decision to end her marriage to a man she was with for eight years; while the relationship's shortcomings weren't limited to unfulfilling sex, that was a big part of it. She had always looked at her parents' 25 years together as a "lifelong model of a functional, loving partnership," but after Willis's 2006 death, Aronowitz learned, while going through her mother's diaries, that her father had had an affair. Writes Aronowitz: "I started thinking about my parents as just two out of so many poor souls who try to square their personal lives with their politics."
Bad Sex is Aronowitz's equally inward- and outward-looking effort to reconcile these two aspects of her life. To get there, she dives into the history of various rebukes to traditional sexual norms, including free love, homosexuality and celibacy. After exploring them personally, she shares--some readers will say overshares--her takeaways. By twining the threads of her sexual past (erotic awakening, open relationships and so on) with her mother's thoughts on the same experiences, Aronowitz creates a vivid, tapestry-like intergenerational feminist social history. --Nell Beram, author and freelance writer
Plume, $28, hardcover, 336p., 9780593182765
The Year I Stopped to Notice
by Miranda Keeling
Writer and actor Miranda Keeling delights in the details. Her popular Twitter account captures small vignettes of daily life, mostly in London where she lives. Her first book, The Year I Stopped to Notice, chronicles a year of Keeling's observations--odd, funny, sweet or all of the above--organized by month. With chapter openers and occasional full-page vignettes done in pen-and-inks with watercolor wash by Luci Power, Keeling's book highlights these whimsical, poignant and just plain strange glimpses into people's lives.
Some incidents are sweet: "a little boy in Hackney waves at every single person he passes in his pram, and shouts: 'You're doing so well!' " Some are wry: "Woman knee-deep in mud at Glastonbury Festival: The trick is to keep moving or sink without trace." Some are cinematic: "A breeze blows fallen blossom across the grey pavement." Taken together, Keeling's words make up a kaleidoscope of everyday impressions, giving readers a sense of the glorious and the mundane all mixed together.
"It's the small moments, like the one you're having right now, that make up this book," Keeling notes in her introduction, recalling walks with her mother as a small child which began her love of noticing the everyday. "Read it in any order, at any time," she adds. As she travels on the Tube, peeks through windows of cafés or simply walks down the street, Keeling captures in words the melancholy, the delightful, the wacky and the wise. "May you remember to stop and notice," she urges readers. Her book is a charming celebration and a wonderful guide. --Katie Noah Gibson, blogger at Cakes, Tea and Dreams
Icon Books, $19.95, hardcover, 9781785787966
Tender Gravity
by Marybeth Holleman
Although Marybeth Holleman's five books are all deeply rooted in Alaska's landscape and wildlife, Tender Gravity is her first expression of that connection through poetry. The title phrase comes from the first entry, "The Beating Heart, Minus Gravity," in which Holleman (The Heart of the Sound) recalls her childhood when she imagined that flying would be just like swimming: "you stroke/ through air like water." The bittersweet nature of longing resurfaces throughout, such as when the speaker in "Prodigal," a poem about birds' spring arrivals, asks: "Who would I rather be?/ One returning,/ or one staying?"
Indeed, birds, rocks and plants are the collection's guiding spirits. The bare-bones profundity of "Sphagnum," in which the moss's water-holding capacity is a metaphor for human love, makes it a highlight. Alliterative verse pairs unusual verbs with vibrant imagery: "purple sap-tipped hemlock cones/ scribing season's transmutation/ with each pearled drop." Nature inspires awe even when it frightens (a close shave in the entry called "thoughts on a black bear, charging") and can be experienced just as intensely indoors ("the faint white curve of the moon/ lights apparitions outside my window") as outdoors ("pulsating orbs of white spread below my kayak, a gathering of moon jellies/ mirroring sky's clouds").
Loss is a plangent undercurrent--both environmental (in "How to Grieve a Glacier") and personal, as the poet reflects on her brother's murder: "i feel closer to you now than when you were alive./ ...you walk with me,/ the breeze your hand." In these 45 passionate poems, the peace found in nature helps soothe pain. --Rebecca Foster, freelance reviewer, proofreader and blogger at Bookish Beck
Boreal Books/Red Hen Press, $17.95, paperback, 88p., 9781597099370
The Writer's Life
Ava Glass on Espionage and Identity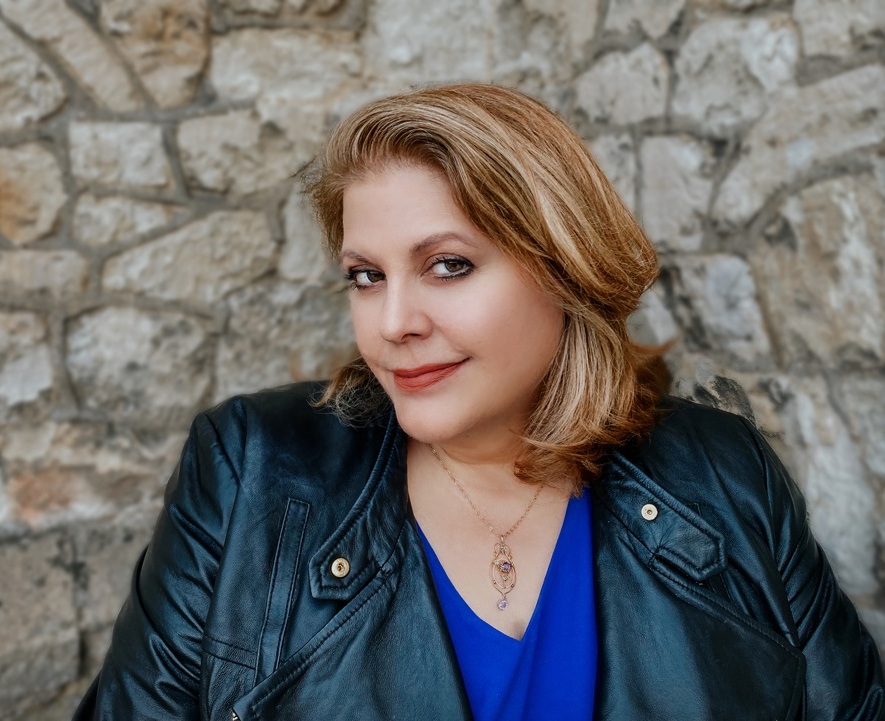 Ava Glass
(photo: Jack Jewers)
Ava Glass is a pseudonym for Christi Daugherty, who writes thrillers for teens and adults. Her previous books have sold more than 2.5 million copies worldwide in 25 languages. She lives in the south of England. Glass's debut thriller, Alias Emma (Bantam, reviewed in this issue), introduces intelligence officer Emma Makepeace.
Tell us about the inspiration for Alias Emma.
It's fair to say Alias Emma was inspired by real life. Britain has always been a hotbed of espionage. Perched at the edge of Europe but a strong ally of the U.S., it's a magnet for spies from around the world. People are murdered here with poison-tipped umbrellas, radiation in tea cups, nerve agents on door knobs--these are the headlines I'm reading. How could I not want to write about this? It's crying out to be explored.
Besides the headlines, how did you originally become interested in spies and espionage?
Before I started writing books, I worked for the British government in the department that's sort of the equivalent of the U.S. Homeland Security agency. My job brought me into glancing contact with spies, and that gave me just the merest glimpse of their world. Before then I'd been a journalist and an editor, so I knew nothing at all about espionage or intelligence work. I was a complete innocent in that way. During that time, I met a young female intelligence officer. She was in her 20s and so smart and fearless; she seemed decades older than her age, and incredibly capable. Alias Emma is my opportunity to imagine what her life might be like.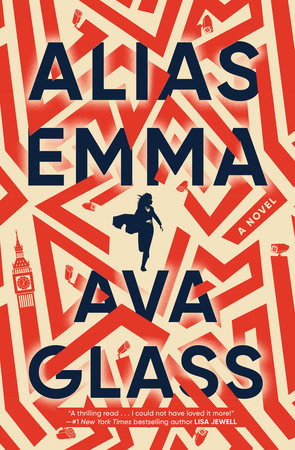 Modern-day intelligence work often relies on technology: mobile phones, tracking devices, surveillance systems. Tell us how you explore those technologies--either using them or eliminating them--as part of this story.
This is always somewhat tricky. In Alias Emma, the job Emma's assigned is extracting Michael, the son of a Russian spy who has defected to the U.K. The Russians want their asset back, so she and her husband are taken into protective custody [by British officials], but their adult son refuses to go with them. If Emma can't get him to safety, he'll be killed. He doesn't understand the danger he's in. During this rescue, Emma is ordered to use no technology that can be tracked. So, she can use no phones, bank cards, computers or tablets. At the same time, London's extensive CCTV system has been hacked by the Russians who are using the cameras to hunt for Emma and Michael. Technology is everywhere (including the CCTV cameras), but Emma can't access any of it.
Britain and Russia are old enemies (the Great Game and the Cold War both come to mind), but this story is set in the 21st century and feels very fresh. Why a British/Russian conflict?
I believe the Great Game never ended. We all thought it stopped when the Berlin Wall came down and the Soviet Union collapsed, but we were wrong. It went on. That became quite clear when a former Russian FSB agent named Alexander Litvenenko was murdered by his ex-colleagues with polonium placed in a teapot in an expensive London hotel in 2006. That was followed by a spate of mysterious deaths of Russian exiles and former spies and government officials in the U.K. until, finally, a Russian exile named Sergei Skripal and his daughter were attacked with nerve gas in a leafy town (near where I live) in 2018. That was when it occurred to me that this secret war might make an interesting subject for a series of novels.
Much of this story is about identity. There are false identities, conflicting identities, Michael's reluctance to leave the life he's built for himself behind. Can you speak to that?
To an extent. In my time, I've changed careers, towns, even nations. Each move always feels like an opportunity to reinvent yourself. And yet, in my experience, no matter how far you travel, you can't escape yourself. The past tags along. No matter how hard you try to leave it behind, it always packs itself in your luggage. And this is one lesson that Emma Makepeace is learning in Alias Emma. She can change her appearance, her name, even her eye color--but she will always be shaped by her past.
Will we see Emma in future adventures? Can you give us a teaser?
I'm actually writing the last chapters of book two now! The second book takes Emma out of London and into an undercover operation on an oligarch's yacht in the Mediterranean. An MI6 analyst has been murdered in a bizarre way that looks like a hallmark of the Russian spy agency GRU. The Agency believes the analyst got too close to revealing a conspiracy by Russian businessmen in London to sell chemical weapons to rogue nations. But the conspiracy may run much deeper than Emma thinks. And it will take her to very dangerous places. --Katie Noah Gibson, blogger at Cakes, Tea and Dreams

Widowland
by C.J. Carey
C.J. Carey uses two of the greatest what-ifs in modern British history as the basis for the captivating and exploratory alternate history Widowland: What if Great Britain had surrendered to Nazi Germany during World War II, and what if Edward VIII and Wallis Simpson had ruled as king and queen of England.
Set in London in 1953, on the cusp of the coronation of Edward and Wallis, Widowland introduces a world under the Alliance, in which Britain is known as the Protectorate; an authoritarian government, headed by the Leader and supported by a vast system of surveillance and informants, values order and duty above all else. The timing is crucial; it's far enough out from the Alliance that life has, for the most part, returned to some semblance of normal, even if that "normal" includes government control largely upheld by the classification of women "that accorded with their heritage, reproductive status, and racial characteristics." At the top of this caste system sit the Gelis, so nicknamed after the Leader's own idolized niece, and at the bottom are Friedas: widows deemed fairly useless to society for their lack of husband and failure to reproduce on behalf of the Alliance; they are assigned living quarters in "desolate residential districts" known as Widowlands.
Rose Ransom is a Geli, "not so much beautiful as enigmatic, a perfect oval framed by neat dark blond hair and grave eyes of indeterminate blue," who enjoys a slightly more elite status because of her "friendship" with the assistant culture minister, Martin Kreuz. Their relationship--an open secret despite Martin's wife and children back in Berlin and the Alliance's disdain for extramarital affairs--is what lands Rose a new office job with the Ministry. She is assigned to edit literature to be more reflective of the Leader's values, to create a narrative aligned with Alliance rules of order. "Our Protector believes that books are every bit as dangerous as bombs. Words are weapons, aren't they?" Martin asks Rose. "I mean that books, like people, need discipline. Not only the discipline of grammar and sentences but the hard discipline of meaning."
Carey (a pen name for historical fiction author Jane Thynne) uses this premise to great effect, as Rose is drawn into increasingly complicated plots of her own while simultaneously trying to unravel and "correct" the plots of popular works of literature. But, as Rose comes to find out, the Alliance's fear of literature is not unfounded; she finds herself changed by the intended meanings of the very works she is charged with reading and editing. "Reading," she discovers, "preserves empathy, and without that, we're not connected anymore. We lose that feeling of stepping into other lives." When she is eventually sent into a Widowland district on an undercover mission to suss out resistance leaders there, her newfound empathy finds her unexpectedly sympathetic to the plight of the Friedas she meets and appalled by the horrid conditions in which they live. When she, like the Friedas, finds herself with nothing left to lose, the lessons of literature guide her to step into her power--as an individual, as a woman, and as a resistance fighter--in ways she could never have imagined.
Widowland is, of course, speculative fiction, but the depth of historical detail within Carey's parallel world is incredible (though understandable, given the depth of Thynne's research in World War II-era novels such as her popular Clara Vine series). Even the idea of editing works of literature comes from a real--if never actually executed--plan of the Nazi Party. This focus on literature combines with the Alliance's very keen interest in controlling women ("This whole nation is obsessed with order. Ordering books, ordering women"), again reminiscent of very real attempts to control women and their bodies through much of modern history. In Rose's story, even her relationship with Martin is "as much a cage as a comfort," not entirely unwelcome but ultimately also without much choice for Rose.
This brilliant combination of real and imagined details pushes Widowland beyond the realm of mere history or conjecture into something greater: an examination of the power of storytelling and imagination, the seeds of resistance and hope in an authoritarian environment, the way words and fear are used to control and manipulate--all of which transcend the imagined 1950s London that Carey has so expertly crafted. She offers reflections that feel as relevant to modern times as to mid-20th-century Britain. Widowland is as thoughtful as it is thought-provoking, a fast-paced work of historical speculation that asks big questions about the past and present across every page. --Kerry McHugh
Sourcebooks Landmark, $16.99, paperback, 432p., 9781728248448
Rewriting History
An Interview With C.J. Carey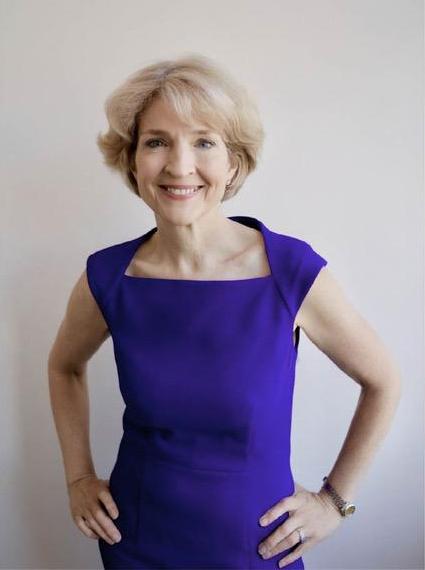 C.J. Carey is the pen name for journalist Jane Thynne, who has also authored several works of World War II-era historical fiction. Her speculative fiction debut, Widowland (Sourcebooks Landmark, August 9, 2022) imagines a 1950s London in which Britain allied with Nazi Germany during World War II.
Much of Widowland centers on this idea of rewriting great works of literature. I've heard of burning books, but not rewriting them. Was this an idea you invented, or has this actually occurred?
I've written several novels set in and around wartime Europe and Nazi Germany, and in researching those, I came across something that absolutely astonished me: in the 1930s and going into World War II, there was a man called Alfred Rosenberg, a Nazi functionary very close to Hitler, who was an obsessive pedagogue. He set up an SS task force to go through occupied Europe to seize books from libraries and personal collections, then bring them back to Berlin, where a team of scholars would rewrite these history books. The idea of actually rewriting history so painstakingly was so astonishing to me that I took an imaginative leap and I thought, what would it be like if you had a situation where somebody had to rewrite English literature to make it ideologically appropriate for Nazi ideology?
And then when my husband died, I was out to lunch with an old friend who made a passing comment that he'd love to invite me to dinner, but that they only had couples to dinner, and I thought to myself, "I'm living in widowland now," which would be a great book title. That same day I'd been researching the treatment of women during World War II in Germany during the latter stages of the war. Everyone had rations, and there was one particular category of women who had the lowest rations because they were over 50 and they had no children, no husband; they were useless. They were nicknamed "Friedhofsfrauen" which means "Cemetery Women," and I thought it would be interesting to take these "useless" women, when we know women over 50 tend to be the most literate in a society, living in a Widowland as women who actually knew what English literature was all about. All those ideas came together and ultimately became Widowland.
Those women of Widowland also have the least to lose.
If you take everything away from someone, then they have nothing to lose and they have nothing to fear. In Widowland, there is an outbreak of subversive graffiti: banned lines from women's literature, women like Mary Wollstonecraft and Virginia Woolf and Charlotte Brontë. The authorities are horrified by this, particularly as the Leader is about to visit Britain and be greeted by embarrassing graffiti about women and power and education. The suspicion falls on the widows because everybody understands they have nothing, so they're not frightened anymore.
Towards the end of the novel, there's a line from Mary Shelley's Frankenstein that becomes very important to the heroine: "Beware, for I am fearless and therefore powerful." In the context of the novel, with reading frowned upon but with classics like Pride and Prejudice and Jane Eyre, the government recognizes people won't forget those books in a hurry. So the best thing to do is correct and edit them, but these older women read these books in their original, and remember them. So the difficulty of stamping out memory becomes important, and that's a theme I'll carry on in the sequel to Widowland.
It gives new meaning to the idea of history being written by the victors, doesn't it? It's more like re-written by the victors.
That's something I think about a lot, and it even has a very contemporary feeling if you think about the Trump era and the idea of "facts" and "alternative facts." And the idea that we're quite concerned about at the moment, though it's certainly not new, that people rewrite history. Winston Churchill said, "History will be kind to me, for I intend to write it." That idea about history being adjusted to suit the victor is not just something that we see now, it's been going on since Greek and Roman times.
What felt different to you writing this book, which is speculative fiction, compared to your other novels, which are historical fiction?
That's actually why I adopted a pen name for Widowland, because I've always gone to enormous lengths not to get the historical facts wrong in any way in my other novels, and to get everything accurate. And so when I decided to do an alternative history, I thought to do it under a different name.
I've always loved that "sliding doors" theory of history, how easily things could have been different, so what I wanted was not to have a sort of fantastical dystopia, I wanted how it would have been. Helpfully, an intelligence chief for the Nazi party wrote a whole handbook about how they would have run Britain once invaded--that was very useful, and I tried to keep fairly accurately to things that I thought would have happened.
It was also liberating, because you suddenly think, I could make that happen! For example, there was a senior Nazi called Rudolf Hesse who flew to England during the war and crashed and was kept prisoner in Spandau Prison for the rest of his life. In Widowland, Hesse has not crashed his plane, and he's bought a mansion in Scotland instead. I wanted that alternative, that "what if?"
And the biggest "what if?" of 20th-century British history, which is: What if Edward VIII had not abdicated? Edward was a Nazi sympathizer, and I think without any doubt, if that had happened, England would have been allied with Germany and all sorts of things would have flown from that. Life would have been very different, so that's a huge what-if in English history, and I wanted--I've always longed--to tackle that one.
It's so interesting to think of the multitude of what-ifs, and then back to the power of literature to hold so many stories, both real and imagined.
I suppose one of the things that I really fear is that the books that everybody knows of English literature--famous books like Pride and Prejudice, Middlemarch, etc.--can, in the space of just a generation or two, become books that only a few people know. That fear, about losing reading and our literary heritage, underpins this. Obviously the people in charge in the regime believe that it is very easy to stop people reading and stop people thinking, and so what [this book] really is, is kind of a vote of confidence for reading. The important thing about reading is that you experience other lives, and it expands empathy. I suppose, in that way, it's really about reading as much as anything. --Kerry McHugh
Shelf vetted, publisher supported.
Rediscover
Rediscover: David McCullough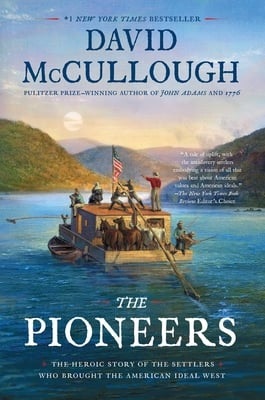 David McCullough, "master of the art of narrative history," died on Sunday at age 89. He wrote a dozen books whose subjects included John Adams, Harry Truman, Theodore Roosevelt, the Wright Brothers, the Panama Canal, the Brooklyn Bridge and the Johnstown Flood. McCullough won the Pulitzer Prize twice, for Truman and John Adams; won the National Book Award twice, for The Path Between the Seas: The Creation of the Panama Canal and Mornings on Horseback: The Story of an Extraordinary Family, a Vanished Way of Life and the Unique Child Who Became Theodore Roosevelt; and won the Francis Parkman Prize twice, for Truman and The Path Between the Seas. His first book was The Johnstown Flood, which was published in 1968. As the New York Times wrote, it "established him as one who could take a familiar story--the great dam failure in Pennsylvania in 1889 that killed more than 2,000 people--and give it a larger life."

McCullough was also a narrator and host for documentaries and TV shows. He won an Emmy for hosting the PBS series Smithsonian World. He hosted PBS's American Experience and narrated historical documentaries, including Ken Burns's The Civil War, as well as narrated the audiobook versions of many of his own books. He also had a role in the movie Seabiscuit. His own John Adams became a hit HBO mini-series starring Paul Giamatti.

McCullough's other books, besides his major prize winners, included The Great Bridge: The Epic Story of the Building of the Brooklyn Bridge; Brave Companions: Portraits in History, an essay collection; 1776, about the military under George Washington; In the Dark Streets Shineth: A 1941 Christmas Eve Story, about the meeting of Franklin D. Roosevelt and Winston Churchill in Washington, D.C., just weeks after Pearl Harbor; The Greater Journey: Americans in Paris and The American Spirit: Who We Are and What We Stand For. His work has been published in 19 languages and sold more than 14 million copies in all formats. He is one of the few authors who never had one of his books go out of print. McCullough's latest title, The Pioneers: The Heroic Story of the Settlers Who Brought the American Ideal West, was published in 2019. All of his books are available from Simon & Schuster.