Week of Friday, September 2, 2022
Among this week's reviews: from Karen M. McManus, author of One of Us Is Lying, comes a "twisty, shocking thriller," Nothing More to Tell; Greg Steinmetz's "accessible and informative biography" American Rascal: How Jay Gould Built Wall Street's Biggest Fortune; the "bewitching" third novel from Swedish author Lina Wolff, Carnality, named for a sinister game show at the novel's heart; plus so much more.
Sara Farizan and Ryan La Sala interview each other about their new books (Dead Flip and The Honeys, respectively) in The Writer's Life. La Sala observes that both books inspect "the monolith of girlhood and how it's a trap."
The Best Books This Week
Fiction
Genius astrophysicist and former FBI agent Lucas Page's ability to see patterns that elude others makes him one of the most unusual sleuths. Robert Pobi (City of Windows) skillfully incorporates Page's background into the tense Do No Harm, the third novel in the Lucas Page series, and realistically uses science and analytics to connect seeming coincidences to crimes.
Since horrible injuries ended his FBI career, Lucas--who writes books and teaches at Columbia University--has devoted himself to his wife, Erin, a pediatric orthopedic surgeon, and their five adopted children. Yet the FBI still needs his singular skills to solve unusual cases. This time, Lucas approaches the FBI after realizing at a hospital charity dinner that 30 doctors have died in the past year, through accidents or by suicides. Lucas believes that the chance of that many deaths occurring in such a short time is "zero." He is sure the doctors have been murdered. The FBI has learned to trust Lucas's sometimes far-fetched theories. His investigation takes on a new urgency when a friend of his is killed and his wife is targeted.
Pobi weaves a clever, intelligent plot as Do No Harm takes a tour through New York City neighborhoods and museums to find the link among the deaths that would elude the most dedicated investigator. The careful use of astrophysics elevates the novel, and Pobi's ability to explain complicated science makes it understandable. Pobi keeps the thriller aspect of his plot front and center, never allowing Do No Harm to be a dissertation. --Oline H. Cogdill, freelance reviewer
Minotaur, $27.99, hardcover, 432p., 9781250793645
Hokuloa Road
by Elizabeth Hand
Elizabeth Hand (The Book of Lamps and Banners; Curious Toys) probes dark crevices in beautiful places, and the engrossing Hokuloa Road, which explores the circumstances of a young man trying to find purpose and meaning, is no exception. It's a long way from Maine, where Grady Kendall has lived all his life, to Hawaii, where he has never been and knows no one. But Maine has grown stagnant for Grady, especially during the pandemic, during which this novel is set. His carpenter jobs have dried up and his last relationship has ended; aside from his mother, he sees few people. A job as caretaker for eccentric billionaire Wes Minton, working at his mansion on the beautiful, remote Hawaiian volcanic peninsula of Hokuloa, may be his salvation.
As Grady settles in, he finds Hawaii buckling under the pandemic: rooms at luxury resorts stand empty while the "houseless" sleep on the streets, littered with abandoned cars. He worries that a young woman he met on the flight to Hawaii is missing along with myriad others, a situation the police ignore. Grady fears that his odd boss--who keeps a tank of poisonous sea urchins and cages of birds that are supposedly extinct, and who disappears for days--may be connected.
Hand contrasts Hawaii's rich environment with Grady's emotional well-being as he looks into what motives Wes may have. Grady believes that exposing Wes's true nature may be his last chance to make a difference. Hokuloa Road smoothly incorporates Hawaiian ghost stories and myths into an exciting plot grounded in the natural world. --Oline H. Cogdill, freelance reviewer
Mulholland Books, $28, hardcover, 400p., 9780316542043
Science Fiction & Fantasy
Taste of Gold and Iron
by Alexandra Rowland
Alexandra Rowland (A Conspiracy of Truths) strikes the perfect balance of political intrigue and romance in A Taste of Gold and Iron, a lush, Ottoman-inspired fantasy with sweeping emotions and prose worth savoring.
Excited about the birth of his niece, Prince Kadou tries to ignore the casual cruelties of his niece's body-father, Siranos. But when an altercation between his guards and Siranos's turns deadly, the sultan of Arasht--Kadou's older sister--strips both men of privileges and publicly reprimands them. As part of his punishment, Zeliha assigns Evemer to be Kadou's primary kahya. More than a bodyguard, a kahya is a highly trained professional in domestic service to the royal family. In most cases, promotion to the core guard would be a great honor, but Evemer can't help but resent the "careless-flighty-negligent" prince responsible for the unnecessary deaths of two other kahyalar.
Evemer's judgments fade to compassion as he observes Kadou's self-sacrificing kindness and realizes some of the behaviors he considered self-indulgent are actually the aftermath of panic attacks. Rowland writes Kadou's mental illness and the reactions of those around him with nuance, neither ignoring the impacts of mental illness on Kadou's interactions nor using it as shorthand for characterization.
Rowland's Arasht is queernormative, with central characters of multiple genders and a social structure that seems mostly free of gendered expectations of dress, behavior and occupation; class is instead the primary social divisor. A Taste of Gold and Iron is a beautiful, compelling navigation of power and consent, loyalty and love, trust and hope. --Suzanne Krohn, librarian and freelance reviewer
Tordotcom, $27.99, hardcover, 512p., 9781250800381
American Rascal: How Jay Gould Built Wall Street's Biggest Fortune
by Greg Steinmetz
"The chief business of the American people is business," President Calvin Coolidge once said. The nation's founding landowners, merchants and tycoons have been, for better and worse, as totemic figures as any in making the United States the country it is today. However, although most Americans could likely recite the names Rockefeller, Ford, Carnegie, J.P. Morgan and Vanderbilt, these men comprise only a small fraction of the major businesspeople in U.S. history. In American Rascal, Greg Steinmetz--author, former Wall Street Journal reporter and securities analyst--tells the story of the life of Jay Gould. A lesser-known robber baron of the Gilded Age, Gould was just as wealthy as his contemporaries. His actions enormously influenced the U.S. in the second half of the 19th century and beyond.
Gould, determined from a young age to seize his share of the nation's exploding wealth, worked with a maniacal energy. Parlaying early success in tanneries into railroad investing and broader stock speculation, he gained enormous stakes in the massive logistics network, uniting a huge country, and engaged in many large-scale stock trading tactics that are now illegal--largely, Steinmetz argues, because of Gould.
Steinmetz (The Richest Man who Ever Lived) writes in short chapters and with focused and clear prose, weaving in vital historical context. The result is like a chronological collection of news articles about particular episodes of Gould's life. It's an accessible and informative biography that communicates a clear message and major ramifications for today's different, but in some ways similar, rough-and-tumble business world. --Walker Minot, freelance writer and editor
Simon & Schuster, $28.99, hardcover, 320p., 9781982107406
Status and Culture: How Our Desire for Social Rank Creates Taste, Identity, Art, Fashion, and Constant Change
by W. David Marx
Forget trying to tell W. David Marx that there's no accounting for taste. There actually is, which is what he insists in his cannily reasoned Status and Culture: How Our Desire for Social Rank Creates Taste, Identity, Art, Fashion, and Constant Change.
Marx states his aim in the book's introduction, which is to solve what he calls "the Grand Mystery of Culture": "Why do humans collectively prefer certain practices, and then years later, move on to alternatives for no practical reason?" While puzzling out the answer, Marx consults the work of dozens of formidable thinkers--anthropologists, historians, philosophers, sociologists--and quotes them liberally. But to further bolster his points, Marx is at least as likely to furnish examples from pop culture (the cupcake craze unleashed by Sex and the City) as from so-called highbrow culture (the French painter Henri Rousseau's late-in-life recognition).
Marx lays out some findings that may seem commonsensical, principally the notion that people may be unconsciously guided by status-seeking when they select what to buy. But Status and Culture offers plenty of revelations, such as that one reason consumers may purchase traditional totems is because these objects signal old money. Marx (Ametora: How Japan Saved American Style) sounds a cautionary note about the rise of the ostensibly democratizing "omnivore taste": "By rejecting taste, omnivorism weakens cultural and subcultural capital to the point of nonexistence. As a result, raw wealth becomes a more obvious criterion for status distinction." Ultimately, though, Marx wouldn't judge anyone for their tastes--make that "tastes." --Nell Beram, author and freelance writer
Viking, $30, hardcover, 368p., 9780593296707
Pushcart Prize-nominated poet Rio Cortez (The ABCs of Black History) opens Golden Ax with an author's note, defining it as a work of "Afropioneerism" or "Afrofrontierism." She explains that it is "autobiographical, but it is also a work of imagined history." This debut collection, more than 45 poems divided into three sections, considers the intersections of place and self, asking readers to wonder with Cortez about the ways in which history and fiction intertwine and how "we imagine ourselves into existence." Though drawn from personal family history, the poems in Golden Ax engage the universal, enlarging the sense of self they describe.
Even as each piece varies in style, structure and tone, the collection has a unifying sensibility. From prose poems drawing on historical events to a series of works replacing a white character (Annie Hall, Frasier Crane) with a Black woman, Cortez plays with form and brings a distinct and inventive perspective in every poem. The collection, despite incongruities, hangs together through its rich, evocative language and lived-in landscapes, as seen in "The Idea of Ancestry": "and before then/ the roof had been aspen/ its green coins/ singing in the wind/ and I know it sang/ because I have stood right/ at the center of its singing/ the same singing/ heard by black bears/ or the calf of a moose/ lying/ even sweeter/ in the yarrow/ showing/ we can be dark/ and shining/ in the wildflowers." The short lines and enjambment invite an urgency, a shortening of the distance between the past and any given present. --Sara Beth West, freelance reviewer and librarian
Penguin, $18, paperback, 80p., 9780143137139
The Writer's Life
Sara Farizan and Ryan La Sala: The Trap of Girlhood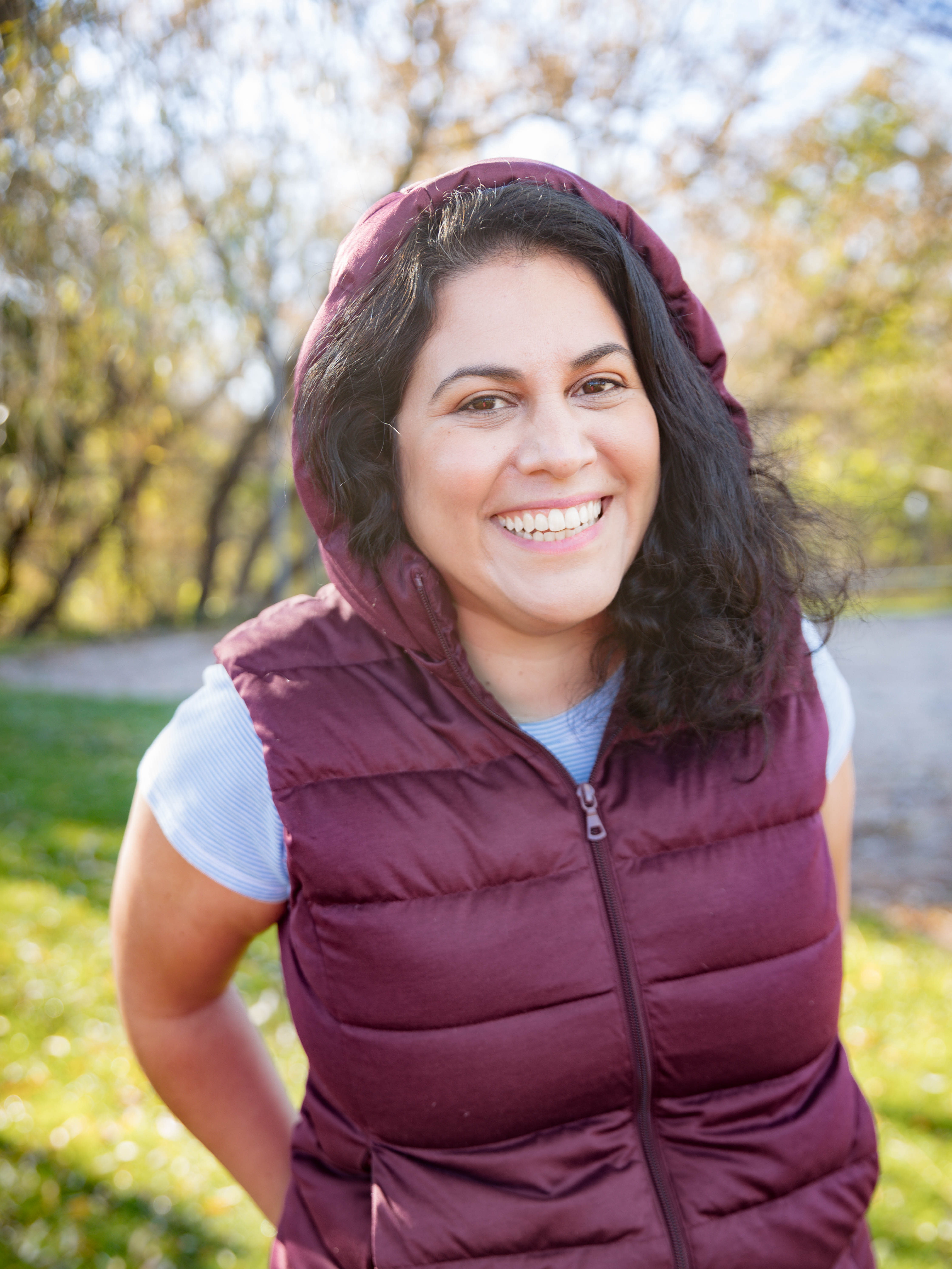 Sara Farizan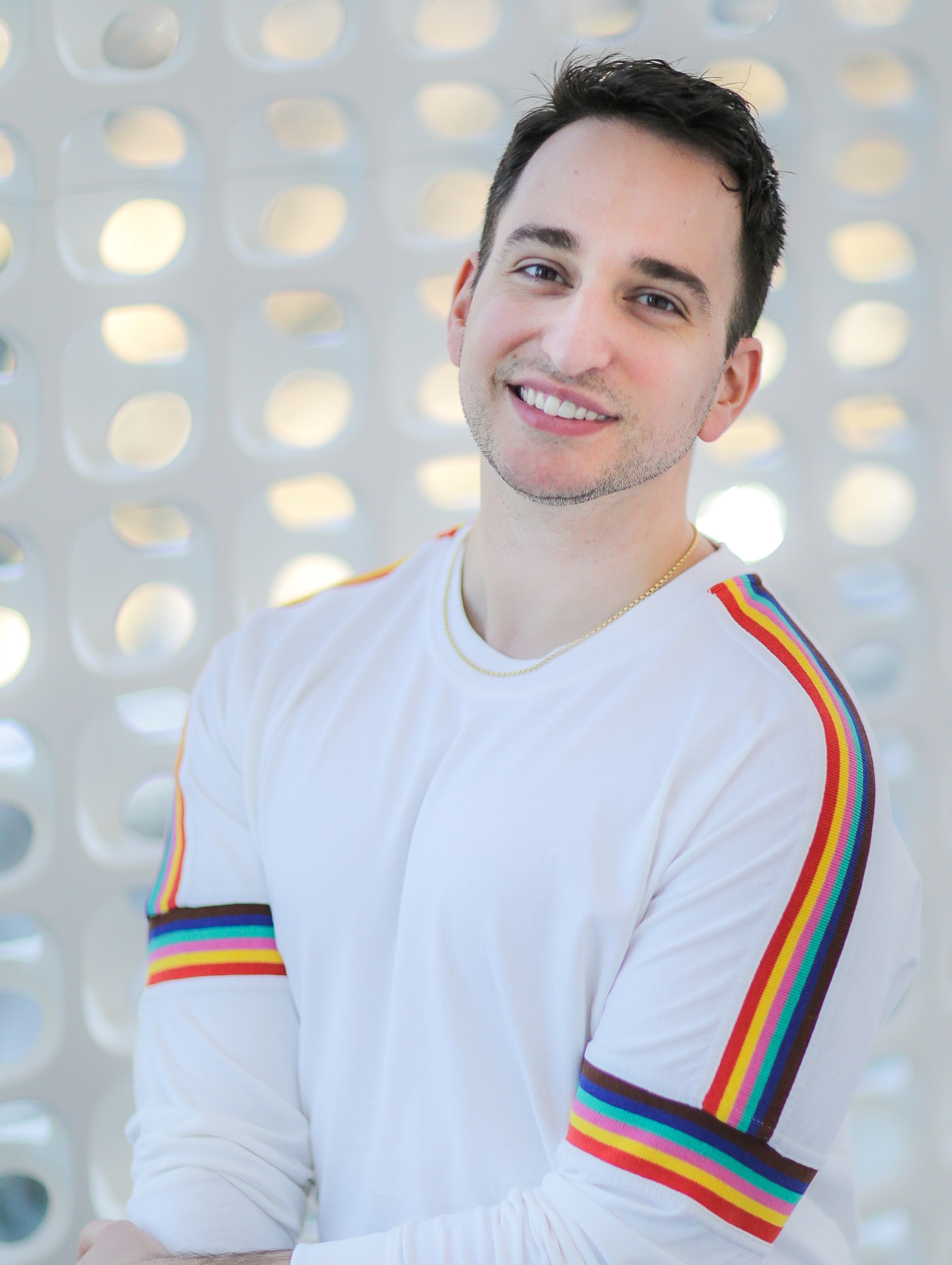 Ryan La Sala
Sara Farizan (she/her) is an Iranian American author of the YA novels Here to Stay, Tell Me Again How a Crush Should Feel and If You Could Be Mine. Dead Flip (Algonquin Young Readers) follows Cori and Maz, friends who grew apart after their friend Sam's disappearance. Then, five years later, Sam reappears--the same age as the day he vanished.
Ryan La Sala (he/they) writes about surreal things happening to queer people. He is the author of Reverie and Be Dazzled. In The Honeys (PUSH/Scholastic), genderfluid teen Mars's twin sister, Caroline, dies under horrific circumstances. Mars decides to attend Aspen Conservancy Summer Academy in her place and befriend her old friends, a group of girls dubbed the Honeys. They are beautiful and terrifying--and Mars is certain they're connected to Caroline's death.
Here, the authors discuss Dead Flip and The Honeys, investigating gender expression and identity.
Ryan La Sala: One thing that I picked up on in both our books--and maybe this is because you and I are in the rainbow together (though not in the same band of the rainbow)--is the monolith of girlhood and how it's a trap. I loved, loved, loved that in Dead Flip we get to see Cori grow up and against this model. As a young girl, Cori is called a tomboy and told she needs to grow out of the behavior. Then in the present day she deals with the fallout of who she's formed herself into just to get by. And then we see her come to terms with the fact that this is not what she wants: she wants to embrace that "tomboy" part of herself. I wanted to hear from you about the parallel here--in The Honeys, Mars is also examining the monolith of girlhood but they're trying to find a way into it while Cori is trying to find a way out.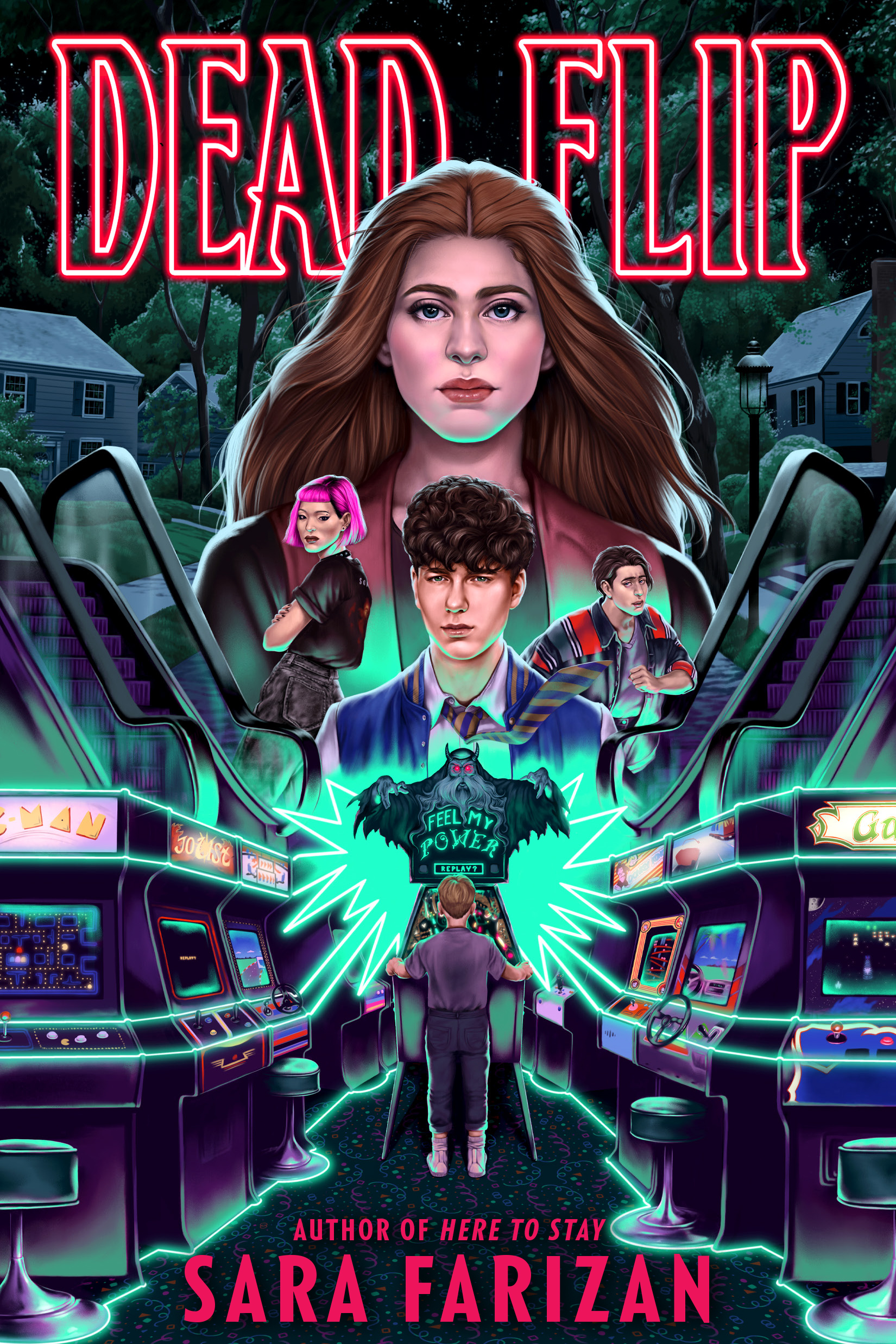 Sara Farizan: I think Mars sees the cracks in both girlhood and boyhood and the binary of summer camp in general. I think the girls' camp is so much more appealing and inviting to Mars, and they see it as more evolved in some ways, too. It's the difference between being welcomed into a group, and being a part of a group but not feeling welcome. Or the difference between being welcomed, but not understanding the rules.
La Sala: Right! Cori feels trapped in this definition of girlhood. She never made the choice for herself. But the expectations were there, nonetheless.
Farizan: And for Cori, it's also that she's attractive and that she has this older sister who is a hyper-sexualized, hyper-feminine '80s trope. Cori feels this pressure to get with the program and adopt the behaviors that she's learned from her girlfriends and sister. But her sister is trapped in this role--and she knows it. Cori learns that the way to get out of certain traps is to use what other people see as the gifts she's been given. So she learns that if she's going to survive high school without anyone learning her faults or her big secret, she can't have people thinking of her as the friend of the "missing ghost boy."
Going back to our discussion about being welcomed into groups: Cori attends a sleepover at one point where she learns the behaviors and the rules of the girls. Or she wants to learn but it feels foreign to her. You see this with Mars, too. When people say things like, "Boys will be boys," Mars challenges them. The boys in Mars's camp are saying suggestive things about the girls' bodies and there's no authority figure to stop them. Mars calls the boys out and makes them confront their sexist actions.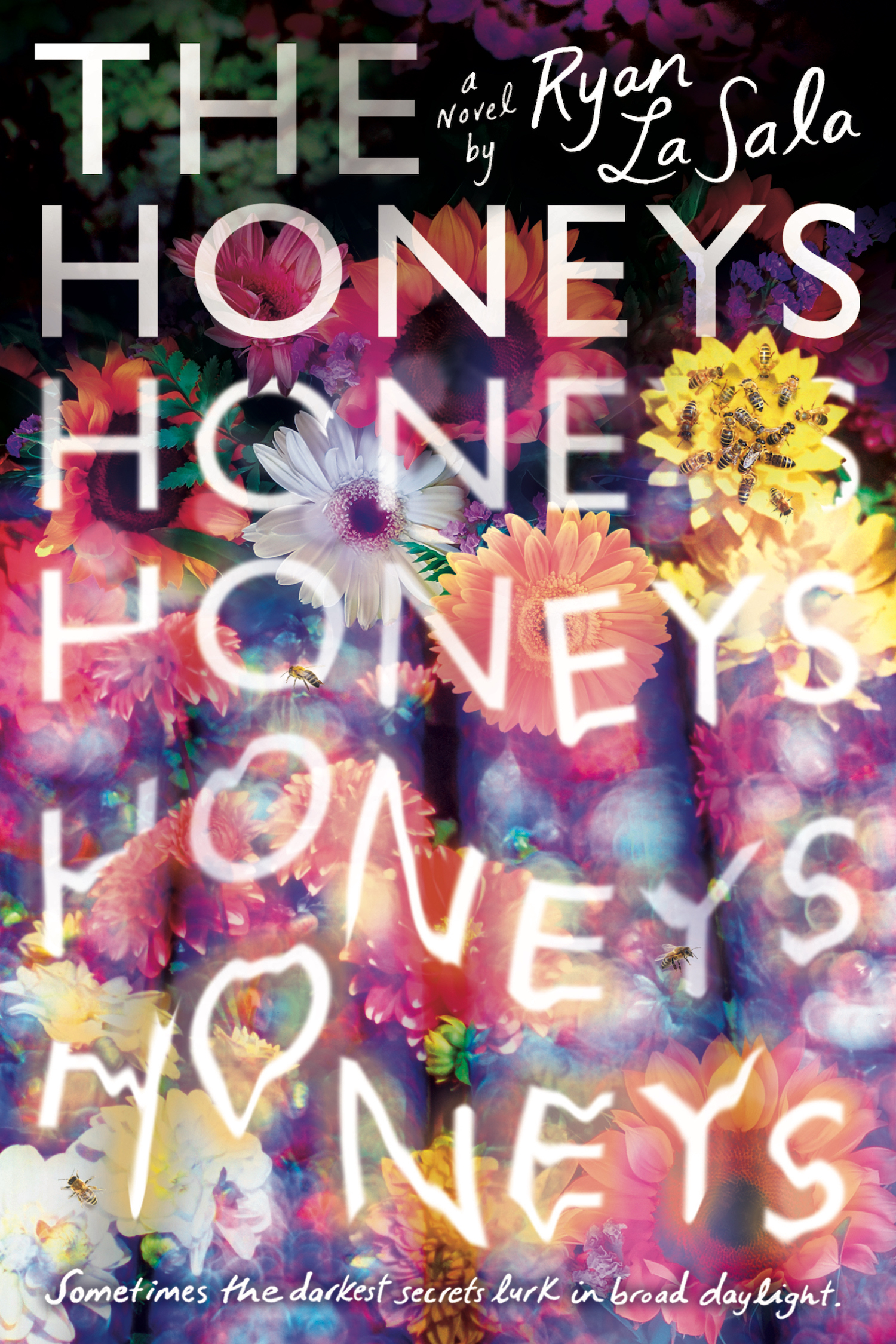 La Sala: This happens in the girls' camp, too: people tell Mars consistently that his sister wasn't like other girls. Mars bristles at this because Mars thinks, "Maybe she was!" But maybe there is no monolith to begin with and people haven't taken the time to look and investigate. Mars is begging everyone to take a closer look. Mars especially wants people to look a little harder at the Honeys and what they're hiding--the Honeys are aware of this monolith, and they use it to their advantage. It helps them put a division between them and the world.
Similarly, Caroline gets told by a guy who's trying to flatter her that she's not like the other girls. Caroline's gobsmacked by this, because every choice she's made is to try to be like other girls.
Farizan: And she sees that she can be like "other girls" but still be denied so much. There's so much vitriol around young people appropriately fitting into the mold of girlhood and there are things imposed upon those that identify with girlhood that they didn't get to choose. Cori finally realizes that no matter what she does or however she behaves, ultimately, the game is rigged.
La Sala: And that the "other girl" is propped up by the patriarchy--she's just there to make it really hard for everybody else to exist in her orbit.
Farizan: I think both of our books are saying, "There is no way for you to be, other than yourself."
La Sala: Right.
Rediscover
Rediscover: Norah Vincent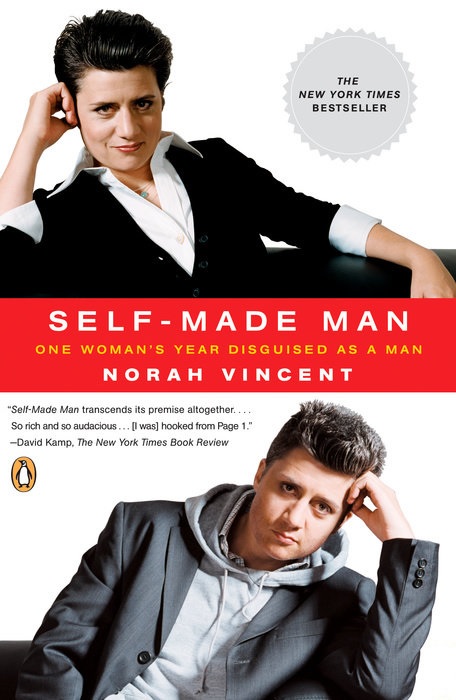 Norah Vincent, whose 2006 book, Self-Made Man, made her "a media darling" but "cost her psychologically," died July 6 at age 53, the New York Times reported. Her death, which was not announced at the time, was confirmed recently by a friend who said it was a voluntary assisted death. In the winter of 2003, as a 35-year-old journalist, Vincent "ventured out to live as a man for 18 months, calling herself Ned." In her year and a half living as Ned, Vincent put him in a number of stereotypical, hypermasculine situations until, at an Iron John retreat, "Ned began to lose it. Being Ned had worn Ms. Vincent down; she felt alienated and disassociated, and after the retreat she checked herself into a hospital for depression," the Times noted.

The resulting book, Self-Made Man, was a nearly instant bestseller and made Vincent "a media darling; she appeared on 20/20 and on The Colbert Report, where she and Stephen Colbert teased each other about football and penis size," the Times wrote. "But the book was no joke. It was a nuanced and thoughtful work.... Vincent was a lesbian. She was not transgender, or gender fluid. She was, however, interested in gender and identity. As a freelance contributor to the Los Angeles Times, the Village Voice and the Advocate, she had written essays on those topics that inflamed some readers."

The idea for Vincent's next book, Voluntary Madness: My Year Lost and Found in the Loony Bin (2008), came to her after the Iron John unraveling, when she had committed herself to the hospital as a suicide risk. In another attempt at immersive journalism, she subsequently toured mental institutions and "found herself increasingly mired in depression and juggling a cocktail of medications," the Times wrote.

In 2013, Vincent began a new novel, Adeline, in which she imagined the inner life of Virginia Woolf from the moment Woolf conceived her novel To the Lighthouse to the morning in 1941 when she walked into the river near her home with pockets full of stones and drowned. As Vincent was working on the book, she tried to kill herself. Adeline, she wrote later, was "not just a work of fiction, or an act of literary ventriloquism. It was my suicide note." Self-Made Man is available in paperback from Penguin Books ($16).