Week of Friday, December 2, 2022

Once again, this year was filled with unknowns, emerging from a pandemic, anticipating the Midterm elections, reconnecting with family, friends and colleagues in person. These 10 fiction and 10 nonfiction adult titles helped the team at Shelf Awareness reflect, sustain, and find some bright spots and some literary companions during the strange and unpredictable year that was 2022. Click through to see our reviews. (And click here to see our Best Children's and YA Books of 2022.)
Fiction
At Certain Points We Touch by Lauren John Joseph (Bloomsbury)
Fellowship Point by Alice Elliot Dark (Scribner)
Four Treasures of the Sky by Jenny Tinghui Zhang (Flatiron)
How High We Go in the Dark by Sequoia Nagamatsu (Morrow)
Killers of a Certain Age by Deanna Raybourn (Berkley)
Lesser Known Monsters of the 21st Century by Kim Fu (Tin House)
Nettle & Bone by T. Kingfisher (Tor)
Spear by Nicola Griffith (Tordotcom)
We Are the Light by Matthew Quick (Avid Reader)
The Wild Hunt by Emma Seckel (Tin House)
Nonfiction
All Down Darkness Wide by Seán Hewitt (Penguin Press)
Black Boy Smile by D. Watkins (Legacy Lit)
Black Hollywood by Carell Augustus (Ebony Magazine/Sourcebooks)
Ducks by Kate Beaton (Drawn & Quarterly)
Endless Forms by Seirian Sumner (Harper)
How Far the Light Reaches by Sabrina Imbler (Little, Brown)
Inciting Joy by Ross Gay (Algonquin)
Life on the Mississippi by Rinker Buck (Avid Reader)
One Hundred Saturdays by Michael Frank, illus. by Maira Kalman (Avid Reader)
Shy by Mary Rodgers (Farrar, Straus and Giroux)
Our Best Books of 2022
Fiction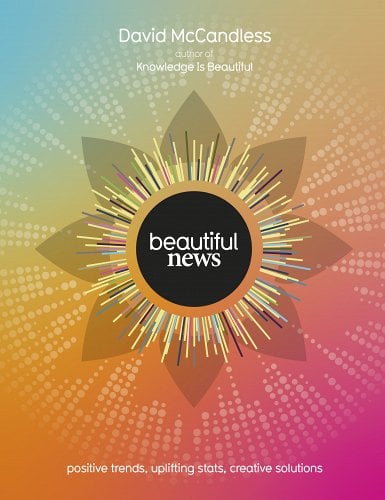 Did you miss Shelf Awareness's Adult Gift Issue? Look no further for the ideal gift for a friend or loved one, or perhaps a token of gratitude for a helpful neighbor. There's Beautiful News by David McCandless, "filled with beautiful infographics and charts disseminating positive news" (is there anyone who couldn't use some of that?); and for the aspiring or seasoned gardener in your life, How to Plant a Room by Morgan Doane and Erin Harding, "filled with gorgeous and inspirational photos"; as well as Welcome to the Universe in 3D by Neil deGrasse Tyson et al., "the ideal gift for star gazers," complete with built-in stereo viewer; plus so much more!
We also spotlight some additional outstanding books we think would make ideal gifts, which we reviewed earlier this year.
Gifts for Cooks
Gifts for Cooks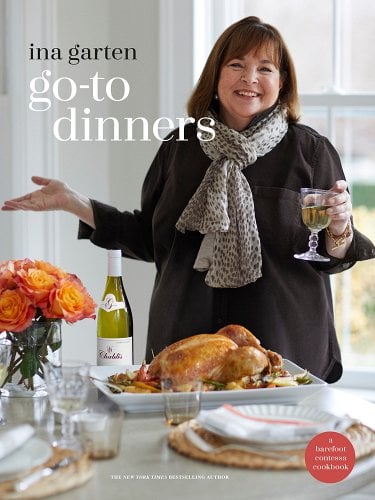 Did you miss Shelf Awareness's Cookbook Gift Issue? Whether you're looking for something for adventurous cooks or just want ideas to get a quick dinner on the table after a long day at work, we've got you covered. From Asma Khan's Ammu: Indian Home-Cooking to Nourish Your Soul, to Prue Leith's salute to her favorite Sunday night comfort food Bliss on Toast, to Ina Garten's lessons in going simple during the pandemic in Go-To Dinners, to exquisite desserts French-style in Aleksandra Crapanzano's Gâteau, it's all here!
Plus: a round-up of cookbooks to get kids in the kitchen, including celebrity chef Gaby Melian's family recipes in Gaby's Latin American Kitchen, and vegan recipes from the Caribbean British celebrity chef in Omari McQueen's Best Bites Cookbook; and so much more!
The Writer's Life spotlights Michael W. Twitty, the man behind The Cooking Gene, discussing his research and recipes for Koshersoul, which sits at the intersection of the American South and the Afro Caribbean and Jewish diasporas.
Headline of the day: "Oldest known sentence written in first alphabet discovered--on a head-lice comb." (via the Guardian)
Merriam-Webster's Word of the Year 2022 is gaslighting, "the act or practice of grossly misleading someone especially for one's own advantage."
"Discover Nüshu, a 19th-century Chinese writing system that only women knew how to write." (via Open Culture)
Bookshelf featured Deniz Aktay's Dachshund bookcase, a sideboard that "develops a rotated tail end where you can store books or other items in a more special way."