Week of Friday, December 16, 2022
Among the 25 books reviewed this week: The Lemon, S.E. Boyd's "frequently brilliant" debut, a "full-bore spoof of monetization mania and foodie culture"; Animal Truth and Other Stories, "six spellbinding eco-fablist stories" from poet, novelist and short story writer Sharona Muir; and Maybe an Artist, "a humorous and touching graphic memoir about self-doubt and finding her calling" from New Yorker cartoonist and creator of the Liz at Large cartoon series Liz Montague. Plus so many more!
In The Writer's Life, best friends and fellow Caldecott Honor artists Juana Martinez-Neal and Molly Idle discuss their first collaboration, for the text of Julie Fogliano's I Don't Care, and how their art styles and approaches to life influenced each other's process.
The Best Books This Week
Fiction
The Double Agent
by William Christie
Alexsi Smirnov is a survivor, constantly on the verge of having his undercover identity exposed during World War II. The result would be, of course, death. But this unlikely hero knows how to protect himself. As he did in A Single Spy, the prequel that introduced Alexsi, William Christie turns around the classic espionage novel in The Double Agent by focusing on this self-proclaimed thief and delinquent whose only loyalty is to himself. Christie makes Alexsi's flaws a large part of the character's appeal.
Alexsi's actually a triple agent. The novel opens in Iran in 1943 with Alexsi warning the British about Stalin's plot to kill Churchill. A Russian orphan often in trouble with the law, Alexsi was trained by the Russian secret service and then sent to Nazi Germany, where he established himself in the German intelligence services. Christie uses Alexsi's background to show how two brutal regimes trapped an ordinary person. Rather than receiving gratitude for saving Churchill, the British want him to spy for them, and they give him a new identity and send him to Rome as a sergeant at German SS headquarters. Alexsi's myriad near-brushes with being uncovered are heart-stopping as he relies on his finely tuned and constantly evolving instincts.
Christie dramatizes a pivotal moment during World War II, one with control of the Vatican and northern Italy at stake. He skillfully weaves real events and historical figures through the thrilling plot of The Double Agent. --Oline H. Cogdill, freelance reviewer
Minotaur, $27.99, hardcover, 352p., 9781250080820
Viviana Valentine Gets Her Man
by Emily J. Edwards
Viviana Valentine, after escaping her too-small hometown, finds that she adores her job as secretary-cum-girl-Friday to New York's top private eye, the tough-talking Tommy Fortuna. But when Viv finds a body in the office and Tommy disappears--right after taking on a sensitive assignment for wealthy businessman Tallmadge Blackstone--Viv must marshal her wits to solve the case before she gets bumped off. Viviana Valentine Gets Her Man, Emily J. Edwards's debut and Girl Friday Mystery series opener, takes readers on a highly enjoyable romp through 1950s Manhattan in the company of a plucky heroine.
The narrative, told in Viv's snappy first-person voice, jumps from the Chelsea boardinghouse where Viv lives with several girlfriends to the posh Upper East Side residence of the Blackstone family. As she befriends (somewhat to her own surprise) Blackstone's grown daughter, Tallulah, Viv digs for clues as to who attacked the mystery man, why Tommy skipped town and whether the two things are related. Included in the mix are Viv's housemates and several cops, ranging from the handsome Alan Leary to the disagreeable Detective Jake Lawson, each with their own means and methods for solving the case.
Edwards packs her narrative with plenty of mid-century detail, from Viv's saddle shoes and smart dresses to the Cadillac convertible Tallulah takes for a joyride. Though the dialogue sometimes contains one too many hardboiled catchphrases of the '50s, the mystery is satisfyingly twisty. Its conclusion allows both Viv and her readers to savor the pleasures of a case neatly tied up--and to look forward to further adventures. --Katie Noah Gibson, blogger at Cakes, Tea and Dreams
Crooked Lane Books, $28.99, hardcover, 288p., 9781639101825
The Personal Assistant
by Kimberly Belle
Fame is fleeting, especially when being a celebrity is tied to one's social media presence. One false word, one odd posting can take a person from being famous to infamous, a pariah on myriad platforms, as Kimberly Belle (My Darling Husband; Dear Wife; The Marriage Lie) shows in her eighth engrossing novel. The Personal Assistant soars with authentic characterizations and a tightly coiled plot that offers a fresh spin on the domestic thriller.
Instagram influencer Alex Hutchinson finally amassed one million followers with her snippets about family life, including stories about her twin daughters, and frequent motivational messages, posted as Unapologetically Alex. She heavily relies on her personal assistant, known as AC, whose skills and research seem impeccable. Alex also drinks a lot, but her latest night of too much tequila may end her career. Her post, which she doesn't remember writing, slams a former Disney star now known for her bad behavior. The trolls descend, angry that Alex so nastily took after a teenager instead of offering support. Unapologetically Alex now has much to apologize for as her followers dwindle, and she and her family receive death threats. Alex needs help in forming a response in the name of damage control--but AC disappears.
Belle shapes The Personal Assistant with believable twists as Alex wonders what AC's motive was in working for her, particularly when the police can't confirm the young woman's identity. "Perception is reality," says Alex, Belle skillfully blurring the line between facts and lies. The ingenious plot has Alex questioning what she holds sacred, including her marriage and career. --Oline H. Cogdill, freelance reviewer
Park Row, $17.99, paperback, 352p., 9780778333258
Science Fiction & Fantasy
Animal Truth and Other Stories
by Sharona Muir
In Animal Truth and Other Stories, poet, novelist and short story writer Sharona Muir (Invisible Beasts) offers six spellbinding eco-fablist stories. In "Bedcrumbs," a nameless narrator meditates on the nearly invisible biological minutia that connect us all. "The Bath of Venus" finds a wealthy time-traveler in the deep past, making an unexpected connection with a creature of an unknown species. And in the titular "Animal Truth"--more novella than short story--a scientist on the brink of a discovery about a rare fish takes a closer look at her past and what is expected of mothers. The collection's standout story proves to be "Menu: Extinction," in which an experimental artist becomes obsessed with the strange smell his pregnant wife is emitting while he works on a disturbing new exhibit.
While Muir's handling of this material can be whimsical and playfully eccentric, Animal Truth more frequently embraces the moments when the mythical or mystical qualities of her creations illuminate the bittersweet or even chilling elements of the world or a character's psyche. The horror of "Menu: Extinction," for example, is a gradual, creeping kind of dis-ease that, like the "pungent aromatics" of the artist's wife, lingers throughout the story before washing over the reader in force at its end. Meanwhile, the "burbling tanks" of Jo's specimens in "Animal Truth" echo the "sadness [sighing] louder than usual in the eaves of her mind," allowing her experience of pregnancy and birth to become aligned with the aquatic sensation of deep submersion. By the end of Muir's collection, readers, too, will feel submerged in an unfamiliar world that uncannily resonates with their own. --Alice Martin, freelance writer and editor
University of New Orleans Press, $18.95, paperback, 275p., 9781608012381
Even Though I Knew the End
by C.L. Polk
C.L. Polk (The Midnight Bargain; Witchmark) blends the textured worldbuilding of a fantasy and the intrigue of a gritty noir in Even Though I Knew the End. Elena Brandt has three days left to live before the devil claims her soul in return for a deal she made 10 years ago. Her affairs are in order, and she has time for one last job to pad the savings she plans to leave to the woman she loves. Edith has no idea that she won't be able to follow her dream of leaving Chicago with Elena and moving out west. Elena's job turns out to involve ritual sacrifices beyond anything she can handle, having been exiled from magical society as a warlock, but when she refuses the job, her client reveals that she's the demon who owns her debt. If Elena can identify and locate the White City Vampire, her soul will be her own again. And the search may not be that hard: there's reason to believe Elena is the next target.
This slim novella captures the atmosphere of the 1940s and is packed with detailed character development, particularly in fierce, tender and devoted Elena, who is willing to put her soul on the line for Edith, the love of her life, or her estranged brother, Teddy. This bittersweet period piece delivers heart-wrenching hope and tragedy in a compact package. If Polk decides to further explore this world, readers will welcome it. --Kristen Allen-Vogel, information services librarian at Dayton Metro Library
Tordotcom, $19.99, hardcover, 144p., 9781250849458
Lady Director: Adventures in Hollywood, Television and Beyond
by Joyce Chopra
Before Nora Ephron and Nancy Meyers directed their first features, there was Joyce Chopra. She's not a household name like Ephron and Meyers, but Lady Director: Adventures in Hollywood, Television and Beyond affirms that Chopra was a boundary breaker and that the story of a jagged career path can be much more interesting than the story of a steady ascent.
Chopra, who was born in 1936, had a middle-class childhood in Brooklyn before she attended Brandeis University, after which, beguiled by cinema, she resolved to work in film. Set on doing features, she began with documentary work, zigging and zagging professionally until she realized her ambition: 1985's Smooth Talk, which won Sundance's Grand Jury Prize for Best Dramatic Feature. Chopra's attempts to direct more movies fizzled and resulted in "a new phase of my directing career": a move to television at a time before "prestige" routinely appeared before the word.
Chopra relays her disappointments without handwringing, and her humility and practicality will earn her the respect of readers. (Dishy accounts of working with Diane Keaton and Vincent D'Onofrio will earn her their gratitude.) Chopra's persistence is all the more admirable given setbacks resulting from gender bias, panic attacks and grope-y industry insiders: "It was considered annoying but normal, something I had to simply accept as a woman if I wanted to work in that all male world." How fortunate for readers of Lady Director, and for every woman now in the film and television business, that she persevered. --Nell Beram, author and freelance writer
City Lights, $17.95, paperback, 232p., 9780872868687
Makeover from Within: Lessons in Hardship, Acceptance, and Self-Discovery
by Ty Hunter and Eila Mell
Ty Hunter's buoyant personality shines brightly in Makeover from Within, a combination of a memoir and a motivational pep talk, cowritten with Eila Mell and packed with color photos. Hunter originally gained fame for his attention-grabbing work styling Destiny's Child in 1999 and, later, for working as Beyonce's stylist when she became a solo artist. In 2012, a conversation with President Barack Obama convinced him to step back and look for new challenges. He designed shirts, fitness apparel and shoes for Foot Locker, created a clothing line for Hyundai and developed a phone case designed to provide perfectly lit selfies. He also found fulfillment in motivational speaking. Sprinkled throughout the book are encouraging "Ty's Takeaways," including: "There are no rehearsals for life, so live as if the spotlight is on you" and "Dark times give you what you need to become who you were meant to be."
Hunter reveals that his life wasn't always so upbeat. Despite the strong women in his life--his mother, grandmother and great-grandmother, who supported him as a Black, gay and sensitive young man--he was plagued for years by internalized homophobia. He survived a shooting at age 20, but it took several months before he could learn to walk again. His coming out was extremely messy. In his early 20s, he was dating both a man and a woman. His worlds collided when his girlfriend got pregnant and his boyfriend began blackmailing him when he chose to stay with the baby's mother. Although his life has been littered with setbacks, Hunter's winning optimism makes this a truly inspiring memoir. --Kevin Howell, independent reviewer and marketing consultant
Chronicle, $27.95, hardcover, 224p., 9781797217529
Essential: How the Pandemic Transformed the Long Fight for Worker Justice
by Jamie K. McCallum
During the early months of the coronavirus pandemic, essential workers in health care, food service and other industries were often applauded, sometimes literally. But the pandemic exposed the fault lines in a system designed to take advantage of low-wage workers. In his third book, Essential, sociologist and activist Jamie K. McCallum (Worked Over) delves into the struggles faced by such essential workers as a result of Covid-19, and places their strikes, protests and other actions in context of the long history of U.S. labor organizing.
McCallum begins with familiar facts: essential workers kept the country, and the world, going after millions of people were urged to stay home. Many of them--disproportionately women and people of color--were already struggling, economically and financially. He goes on to consider workers' efforts to improve their situations: striking, using unions as a tool for collective bargaining, using creative tactics to get their bosses to pay attention.
Furthermore, McCallum takes readers through the last hundred or so years of labor relations in the U.S., from well-known incidents like the Triangle Shirtwaist Factory fire to more recent events like some Amazon workers forming unions. Through research and interviews, he illuminates the experiences of grocery-store workers, health-care aides, food distributors and teachers, while calling to account the politicians who consistently siphon money away from vital industries and their workers.
Insightful, thought-provoking and peppered with helpful statistics and charts, Essential is both a clarion call to improve the lives of the working class and a primer on how their prosperity--or lack of it--is tied to the fate of all Americans. --Katie Noah Gibson, blogger at Cakes, Tea and Dreams
Basic Books, $30, hardcover, 320p., 9781541619913
Anatomy of 55 More Songs: The Oral History of Top Hits that Changed Rock, Pop and Soul
by Marc Myers
Marc Myers's follow-up to Anatomy of a Song collects 55 additional oral histories of songs that are both beloved and iconic. Each of the profiled songs are arranged chronologically. Myers (Rock Concert) first places the song's impact within its genre and shares its importance to the artist or group who recorded it. For the second part of each oral history, Myers interviews musicians, composers, producers and others who tell the story of each song's development and creation. The songs profiled range in date from 1964 (Dionne Warwick's "Walk on By" and Martha and the Vandellas' "Dancing in the Streets") to 1996 (Sheryl Crow's "If It Makes You Happy").
Joan Jett recalls "Bad Reputation" being written in a rage when--after her first group, the Runaways, disbanded--record labels were wary of her bad-girl image. Blondie cofounders Debbie Harry and Chris Stein remember adding a rap to "Rapture" in 1980. "Rap was an anomaly then," Stein notes. "It hadn't become mainstream." Discussing the difference between performing the song "Truckin'" live and recording in a studio, the Grateful Dead's Bob Weir says: "This is one of the reasons why we famously didn't make good studio records. We played too goddamn loud in there." Myers's interviews offer a wealth of fun and illuminating anecdotes for songs, including The Band's "The Weight," T. Rex's "Bang a Gong (Get It On)," Elton John's "Rocket Man," Roberta Flack's "Killing Me Softly with His Song," The Spinners' "I'll Be Around" and The Beach Boys' "Good Vibrations."
Audiophiles will love this tasty collection of oral histories of great songs, told by those who created them. --Kevin Howell, independent reviewer and marketing consultant
Grove Press, $27, hardcover, 336p., 9780802160201
American Wildflowers: A Literary Field Guide
by Susan Barba, editor, illus. by Leanne Shapton
American Wildflowers, a splendid anthology edited by poet Susan Barba (Geode), displays a range of American literature and includes essays, early travel narratives and poetry. In her introduction, Barba refers to the book as a "florilegium, the Latin word for a gathering of flowers" and notes that it's intended to "counter the 'plant blindness' of our dominant culture." Pieces are grouped by the name of the plant, accompanied by its Latin family name, making the anthology function like a field guide. A floral reference might be incidental but more often provides a central theme.
Barba showcases a range of poetic styles, from T.S. Eliot to Lucille Clifton. Lydia Davis and Mary Siisip Geniusz decry the battle to eradicate weeds. Camille Dungy makes an allegorical connection between racial homogeneity and the reduction of natural diversity. Meriwether Lewis describes the blue camas seen on his 1806 expedition. George Washington Carver's World War II-era article gives tips on preparing leaves and roots. Effusing about lilacs, Walt Whitman muses on death, as does Louise Glück in the spare poem "The Wild Iris." The "Asteraceae" section is a highlight, with poems about dandelions and sunflowers by Emily Dickinson and Allen Ginsberg and a passage from Aldo Leopold that presages the decline of native flora. Authors of color (Ross Gay, Robin Wall Kimmerer, Sandra Lim, Aimee Nezhukumatathil) feature prominently.
Leanne Shapton's watercolor illustrations, painted from pressed flowers, draw everything together into a stunning whole. As asserted in "The Rhodora" by Ralph Waldo Emerson: "beauty is its own excuse for Being." American Wildflowers is the ideal gift for bookish gardeners and nature lovers. --Rebecca Foster, freelance reviewer, proofreader and blogger at Bookish Beck
Abrams, $29.99, hardcover, 340p., 9781419760167
The Dug-Up Gun Museum
by Matt Donovan
The poems in Matt Donovan's The Dug-Up Gun Museum are for anyone who has gathered students into a quiet corner as an administrator jiggled the handle of the door; anyone who has watched as the news unfolded the details of yet another shooting; anyone who has dropped their kids off at school, hoping they will be safe there; anyone, in fact, who lives in the United States in this era of gun violence.
Donovan attempts to capture the feelings of fear, despair and even self-reflective questioning. This vulnerability shines through in "Fake News Bus Stop Prayer," a poem of unrhymed couplets with long conversational lines. In it, a neighbor at the bus stop rants about "fake news" and the machine gun shoot he goes on each year, and the poem asks, "And yet, who am I to pretend to know nothing/ of the pleasure of ruin, especially after the Tri-County Fair,/ where I forked over a few extra bucks in order for my family to watch/ the school bus smash-up derby, where my sticky blue wristband/ proclaimed yes to wreckage, to wincing & mock groans, yes/ to a hymn of broken glass where the point was good riddance/ & to see our look-both-ways world shattered."
The collection is divided into five sections, three of which are long poems, each a different "Portrait of America as," such as the Winchester Mystery House or "a Philadelphia Derringer Abraham Lincoln Assassination Box Set Replica." The remaining two sections contain shorter poems, less stylized but all equally earnest and searching in their own way. --Sara Beth West, freelance reviewer and librarian
BOA Editions, $17, paperback, 96p., 9781950774753
The Writer's Life
Molly Idle and Juana Martinez-Neal: Our Best-Friendshipness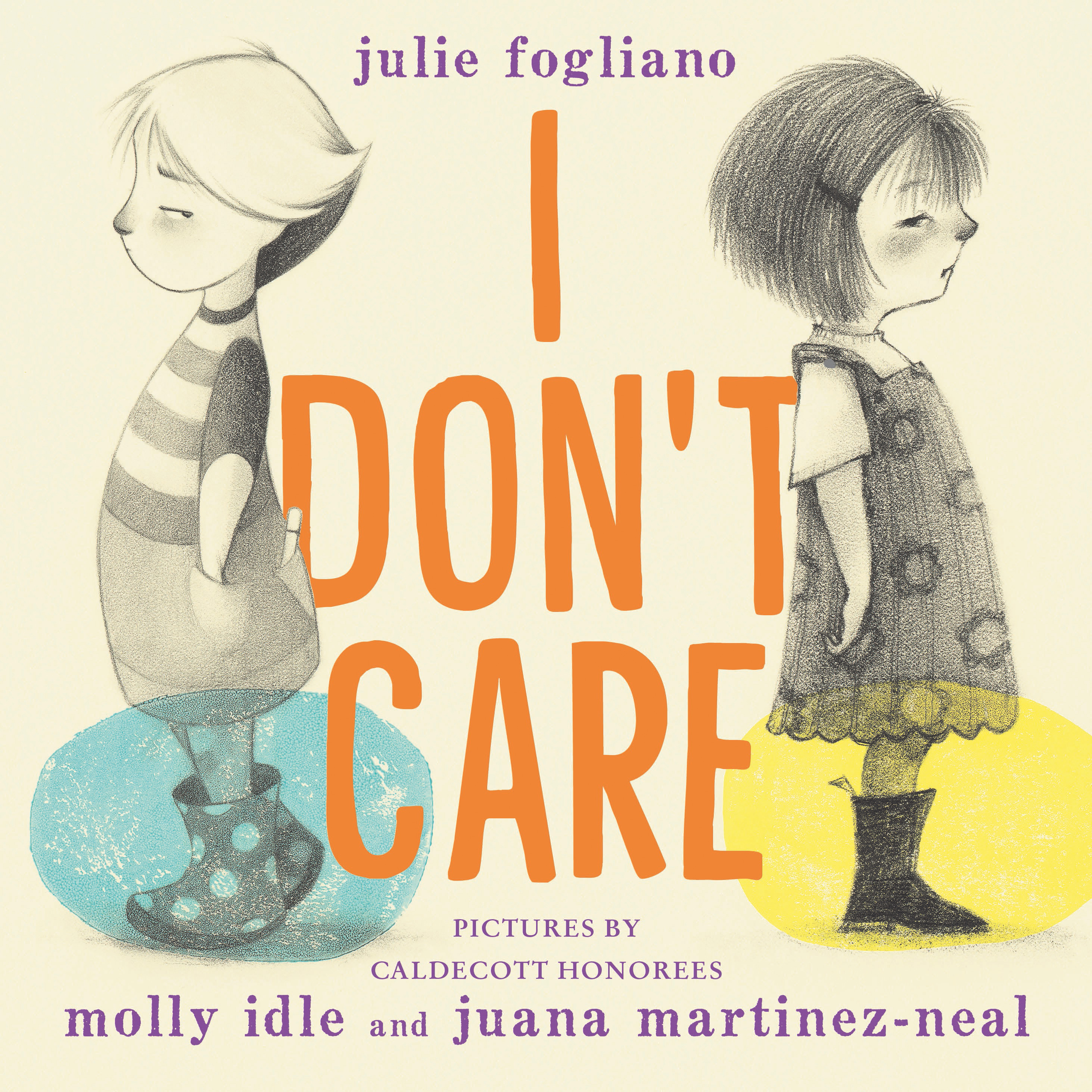 Molly Idle is the author and illustrator of the Caldecott Honor book Flora and the Flamingo. She is also the author/illustrator of Tea Rex, Pearl, Coral and Witch Hazel. Idle lives with her fabulous family in Tempe, Ariz.--where she can most often be found with an espresso in one hand and a pencil in the other, scribbling away on her next book.
Juana Martinez-Neal is the author and illustrator of the Caldecott Honor book Alma and How She Got Her Name. She also illustrated Tomatoes for Neela by Padma Lakshmi; Fry Bread: A Native American Family Story by Kevin Noble Maillard, which won a Robert F. Sibert Medal; and La Princesa and the Pea by Susan Middleton Elya, for which she won a Pura Belpré Illustrator Award. Martinez-Neal lives in Connecticut with her family.
Here, Idle and Martinez-Neal discuss I Don't Care (Neal Porter Books), a picture book written by Julie Fogliano and illustrated by both artists. Below, the friends talk about how their "best-friendshipness" helped them develop two characters who grow from not caring about each other at all to caring quite a lot.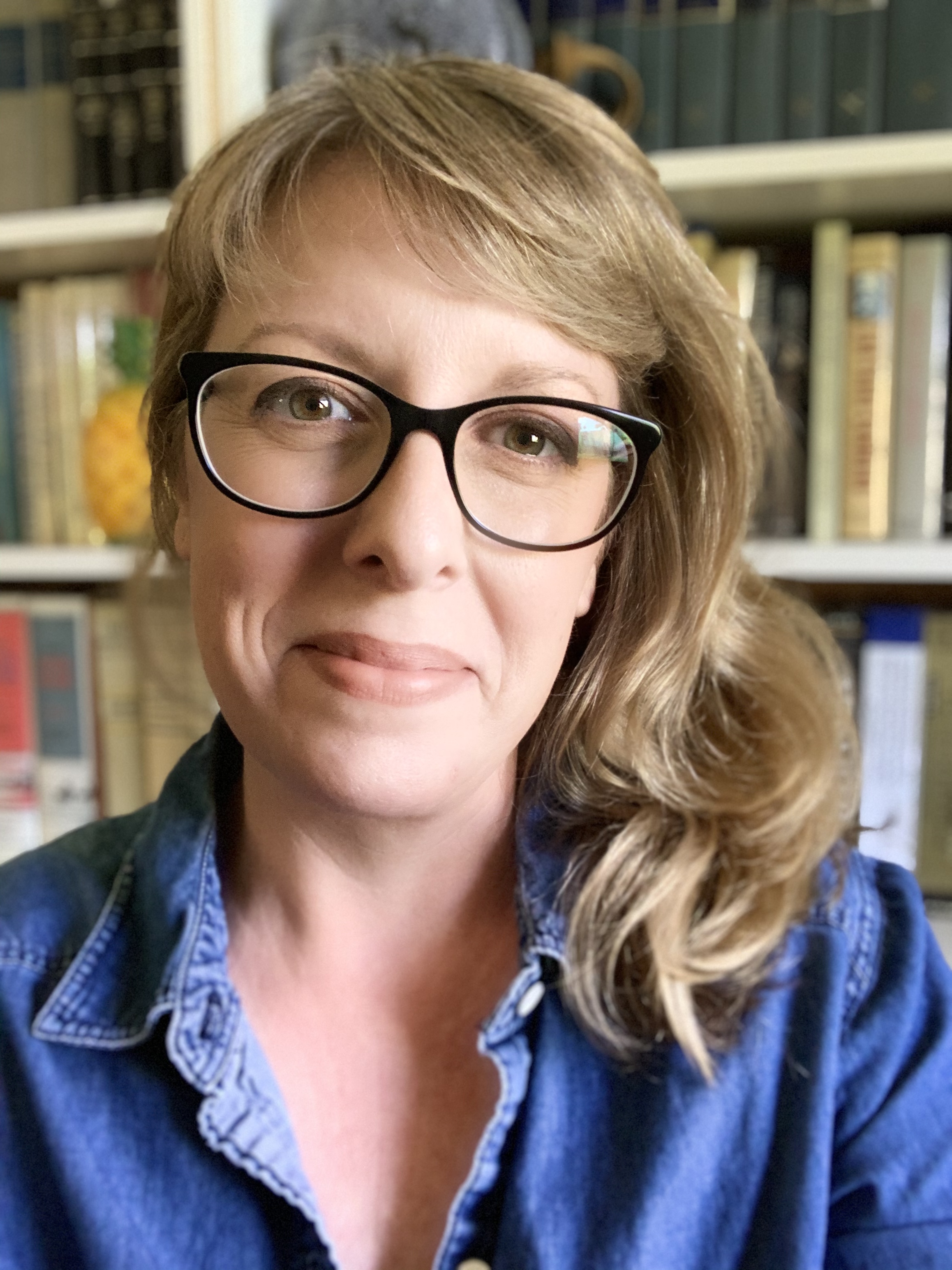 Molly Idle
One story, two characters, two artists. Tell us how this project came about.
Molly Idle: Neal [Porter, the book's editor] sent me the first half of Julie's manuscript which starts:
i really don't care what you think of my hair
or my eyes or my toes or my nose
i really don't care what you think of my boots
or if you don't like my clothes
The "i" and "you" immediately put me in mind of a conversation between two people who, at first glance, seem very different, but who are very much alike. And I thought, That's me and Juana! Then I thought how wonderful it could be if each of us drew upon our individual perspectives to actually draw our friendship.
Juana, this is awful but I can't remember if I asked you first if you'd be willing to collaborate, or if I asked Neal and Julie [Fogliano] through Steve [Malk, Idle and Fogliano's literary agent] if they'd be okay with us co-illustrating, and then asked you. I just remember hope, hope, hoping that you'd say yes.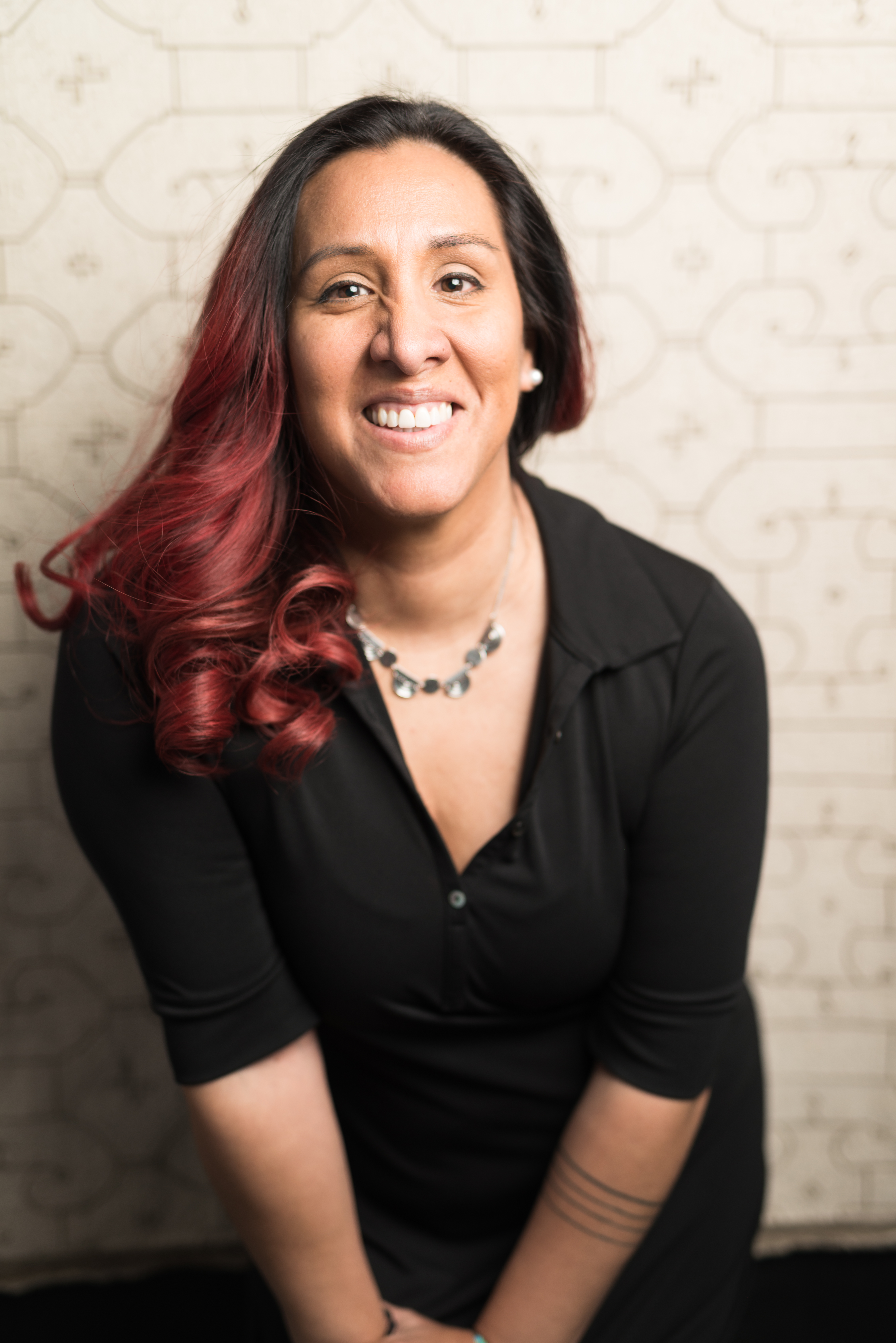 Juana Martinez-Neal
Juana Martinez-Neal: I'm the type of person who goes by her first reactions and wanted to scream, "Yes!" But this time, I paused. I was nervous. Who wouldn't jump on the opportunity to do something new and fun with their best friend? But I was afraid of breaking our friendship in the process of bookmaking. I'm glad I shyly texted, "Sure."
How did your process work?
Idle: We agreed that the first thing that we needed to do was to decide who "didn't care" about what. There was a line or two that each of us felt a particularly strong connection to, so we assigned ourselves those parts of the conversation and worked outwards from those to decide which character was speaking. Once we had the text divvied up, we started thumb-nailing sketches.
Martinez-Neal: At this stage, we each had already designed our characters. We knew what they looked like, and most definitely knew how they would act and react in different situations, so we moved to thumbnails. Working on the first round went very fast and, I have to say, was a super fun stage of the process. It was all about emotion, cadence, pattern and rhythm. I tackled it with no hiccups and passed them on to Molly. She had new ideas. We ended up having a third pass where we took from round one and two and added new beats that fit better with the book.
Idle: Then it was time to make the finished art. Juana is an amazing painter. Colored pencils are my medium of choice. But we wanted to be on equal footing when it came to making the art. Like Julie writes in the book, "i really do care that you always play fair." We decided to create the characters with graphite, a medium we both feel equally at home with. That left us free to focus on the collaborative process of co-illustrating--which was new to both of us! Stepping out of one's comfort zone can be scary, but it's much less scary when you're with a friend.
Martinez-Neal: We are both traditional artists. Since we were opting to use graphite only, the paper we selected was an important decision. We went over many descriptions of different papers to consider weight, texture and color. We each kept a list of our favorites that we exchanged and ordered them all. As the besties that we are, we chose the same paper.
As for adding some color to the pieces, we wanted to keep it simple, so we each picked our favorite color. Molly used teal. I went with yellow. The overlapping of both gave us the green that grows throughout the book representing their growing appreciation and love for each other, much like it happens in real life.
How long have you known each other? Do you feel that this project brought you closer together?
Idle: Sixteen years this fall. Can it really be 16 years? Yes, because my boys were two years old and two months old at the time. Juana's boys were three and one. It was so exciting to meet someone who was not only an incredible artist, but also a new mom. The first thing I asked her was, "Does it get easier?" Juana looked me straight in the eyes and said, "No." Artistic talent and unflinching honesty? I knew in that moment I wanted to be her friend.
Martinez-Neal: Sometimes people come into our lives and make them so much richer and better. These fortuitous moments change the course of our life forever, make us better humans. That's how meeting Molly feels to me. I absolutely feel that our best-friendshipness has changed while making I Don't Care. It was scary at the beginning but so worth it. This book could have broken us, but it just made us stronger friends and better bookmakers too.
Did working with a partner change your artistic process in any way?
Martinez-Neal: I knew that Molly and I were both planners, but making the book showed me how good of a planner and organizer Molly is. Thanks to her, we limited the amount of art trading to a minimum. When I work, I get lost in (and sidetracked by) the emotions of the book and each spread. I could forget the big picture and deadlines. These art swaps kept us focused and on a schedule.
Idle: I may be the queen of planning, but you, Juana, are the queen of getting things done. I can get so hung up on planning the minutiae of how best to do something that I put off doing anything. Working together--seeing how fearlessly you dive into a piece--helped get me out of my head, into my heart and onto the page.
What do you hope readers will learn from this story?
Martinez-Neal: It is my hope that readers learn that to love a friend is to embrace them as they are.
Is it fair to expect another collaboration in the future? I'm afraid this book has made me greedy.
Martinez-Neal & Idle: We're so excited to say that we've just signed on to create two more stories together with Neal Porter Books at Holiday House. --Jaclyn Fulwood, blogger at Infinite Reads
Great Reads
Rediscover: Marijane Meaker
Marijane Meaker, "a versatile and prolific author whose 1952 novel, Spring Fire, was among the first lesbian-themed paperback originals and sold so briskly that it jump-started the genre of lesbian pulp fiction," died November 21 at age 95, the New York Times reported. Meaker wrote dozens of books in multiple genres under several pen names. As M.E. Kerr, she wrote pioneering YA novels. As Ann Aldrich, she wrote nonfiction books chronicling lesbian life in Greenwich Village and beyond, including We Walk Alone (1955) and We, Too, Must Love (1958). As Mary James, she wrote quirky books aimed at younger children, like Shoebag (1990). Her books under her own name included Highsmith: A Romance of the 1950s (2003), about her two-year relationship with the author Patricia Highsmith.

In 2003, Meaker told NPR: "I like pseudonyms. I like disguises. I've always hated the name Marijane. And I think the idea that you can name yourself is interesting." Another reason for the strategy was that when she arrived in New York she couldn't get an agent, and so she became one, with a roster of clients that consisted of her pseudonymous selves. "All of my clients were me," she recalled. "And I would take people out to lunch and tell them about my clients. And nobody knew that I was all my clients."

"But the work that put her on the map and may have had as much impact as any of the others was Spring Fire, published by Gold Medal Books under the name Vin Packer, which Ms. Meaker later used for a series of suspense novels," the Times wrote. The book, which is said to have sold 1.5 million copies, was about a college freshman who falls in love with one of her sorority sisters and "spoke to a significant segment of women who, in the early 1950s, were not seeing themselves in fiction." Meaker was uncomfortable with the ending of Spring Fire. The Times noted that the Postal Service then "was on the lookout for anything that seemed to glorify what its censors thought of as perversion. So publishers made sure she and other lesbian writers gave their stories unhappy endings."

"Which," said Robin Talley, a queer author of YA books, "is why in Spring Fire, one of the women in the central romance winds up in an asylum and the other becomes straight and forgets she ever liked girls to begin with.... Still, Spring Fire and the novels it influenced were what caused a whole generation of queer women to see themselves represented for the first time." Spring Fire is available in paperback from Cleis Press ($17.95).