Week of Friday, January 27, 2023
Among this week's reviews: How to Sell a Haunted House demonstrates Grady Hendrix's "trademark dark comedy, while simultaneously spoofing and honoring classic horror tropes"; Martin Riker's "ingenious" novel The Guest Lecture stars a feminist economist who's anxious about delivering a speech on John Maynard Keynes, and enlists the help of the subject himself; and Kekla Magoon's "gritty and emotional" YA novel The Minus-One Club, in which a group of kids support each other after the loss of a loved one. Plus so many more!
In The Writer's Life, journalist Denise Crittendon discusses her debut novel, Where It Rains in Color, an Afrofuturistic science-fiction fantasy, plus the sci-fi writers who have most influenced her.
The Best Books This Week
Fiction
Science Fiction & Fantasy
How to Sell a Haunted House
by Grady Hendrix
How to Sell a Haunted House by horror novelist Grady Hendrix (The Final Girl Support Group; We Sold Our Souls; Horrorstör) is a hilarious, horrifying and surprisingly tender take on a good old-fashioned haunted house tale. After her loving parents die suddenly in a car wreck, single mom Louise knows she has to return to Charleston. But going home means facing her deadbeat younger brother, Mark, who's hated her for years; her eccentric extended family; and some terrifying childhood memories that she prefers to keep buried. It also means having to go through the hoards of creepy puppets her mother made. Although Louise and Mark are eager to sell the place, even if it means working together, the house and all its current residents, marionettes and ghosts alike, have other plans.
As in his other horror novels, Hendrix imbues How to Sell a Haunted House with his trademark dark comedy, simultaneously spoofing and honoring classic horror tropes. Readers will both snort over Louise's Southern, hyper-Christian aunt turned demon hunter and cringe at the visceral horror of needles slipping into eyeballs. But more than gross-out horror, this novel captures the creeping, eerie atmosphere of classic haunted house stories--from the blue flickering lights of televisions left on in empty rooms to the spine-chilling scraping noises of things that go bump in the night. Even more than Hendrix's previous works, this novel finds the heart-wrenching core of its central trope, developing its characters to serve as emotional support beams for a story structured on family legacies of both loss and love. --Alice Martin, freelance writer and editor
Berkley, $28, hardcover, 432p., 9780593201268
Amy Lea (Set on You) pairs a playboy and a hopeless romantic in Exes and O's, a funny, restorative "room-mance." Tara, a nurse in a neonatal intensive care unit and bookish social media influencer, is recovering from a broken engagement when she moves in with Trevor, her future brother-in-law's best friend. This firefighter, hot as he is, is not at all interested in the kind of relationship Tara prefers--one that leads to Happily Ever After. Encouraged by her grandmother's recent second-chance romance with a man who was her childhood sweetheart, Tara embarks on a quest to live out that much-loved romance trope herself. She announces to her followers that she's going to reach out to each of her exes to see if the secret to her happily-ever-after is in her past. With help from her sister, her best friend and the Internet, Tara catches up with her exes--with hilarious and disastrous results.
Lea adeptly walks the line with this plot: she sends one of her characters on dates with several men but keeps the focus on her central couple. She tells Exes and O's entirely from Tara's perspective, allowing Trevor's feelings to remain mostly hidden, while Tara stumbles through her past relationships and tries to resist the pull she feels to her roommate. Seamlessly, Lea employs several classic tropes to great effect, delivering two lovable characters in a captivating romance sure to lift even the most downtrodden of hearts. This romantic comedy is a great fit for fans of Alisha Rai and Christina Lauren. --Suzanne Krohn, librarian and freelance reviewer
Berkley, $17, paperback, 400p., 9780593336595
Still Pictures: On Photography and Memory
by Janet Malcolm
A writer notorious for the quote "Every journalist who is not too stupid or too full of himself to notice what is going on knows that what he does is morally indefensible" was bound to produce an opinionated memoir. That's what readers get in Still Pictures by Janet Malcolm (Nobody's Looking at You), who died in 2021. Malcolm's daughter, Anne, notes that "it seems entirely fitting... that when my mother turned her hand to a kind of memoir, it should be built around a series of images." In this book, Malcolm, a former photography critic for the New Yorker and an accomplished photographer, uses family pictures and other images to write about her upbringing and career, and she doles out plenty of the biting and entertaining wit one would expect from a writer of her caliber.
In an early chapter, Malcolm shares a photograph of herself, almost five years old, on a train with her parents as they leave Prague in 1939. This is one of many essays about Czech Jewish refugees like her family who fled the Nazis and came to New York. Other chapters focus on her maternal grandmother, Klara, who "looks like a generic mother figure in a child-rearing manual"; her all-girls junior high school; her Saturdays at the movie house; her early crushes; and much more. Even in a memoir, Malcolm displays her gift for the cutting remark, as when she admires the "toughness and self-containment" of today's young women before adding: "Of course, beneath the surface, they are as pathetic as everyone else." The result is a caustic, idiosyncratic trip through a singular life of letters. --Michael Magras, freelance book reviewer
Farrar, Straus and Giroux, $26, hardcover, 176p., 9780374605131
The McCartney Legacy: Volume 1: 1969-73
by Allan Kozinn and Adrian Sinclair
Allan Kozinn and Adrian Sinclair explain that The McCartney Legacy: Volume 1: 1969-73 began as a sessionography of Paul McCartney's music after the Beatles, but they ended up creating a biography "by mistake." Some mistake! This 720-page book covers just five years in McCartney's life: his period of rebirth and reinvention between 1969 and 1973. During this time, the Beatles broke up and, in 1971, McCartney formed Wings. In five years, he released five albums. This fascinating, deeply detailed and comprehensive look at McCartney's post-Beatles work and his struggles to create it also examines the alcohol-fueled depression he suffered after the Beatles broke up, exacerbated by "a year of business disputes that had been a live third rail within the band's dynamic." Newly wed to Linda Eastman, McCartney kept writing and recording at her encouragement. The love song "Maybe I'm Amazed" was written for her and was the first single released from his debut solo album, McCartney.
McCartney wasn't interviewed for this bio, but Kozinn interviewed him numerous times over the years, and the two authors use thousands of radio and TV q&as and tens of thousands of print interviews. They also talked to hundreds of people in the music business who worked closely with McCartney. Though countless books have been written about the Beatles and their individual members, most focus on the group's decade-long life span rather than the productive five decades that followed the break-up.
The McCartney Legacy is a great achievement, extensively researched to correct errors that have become legend, and paints a fascinating portrait of an artist re-creating himself. --Kevin Howell, independent reviewer and marketing consultant
Dey Street, $35, hardcover, 720p., 9780063000704
Waco: David Koresh, the Branch Davidians, and a Legacy of Rage
by Jeff Guinn
Jeff Guinn (Manson; The Road to Jonestown) is a meticulous researcher with the exceptional writing skills to gather those details into riveting works of narrative nonfiction. With Waco: David Koresh, the Branch Davidians, and a Legacy of Rage, Guinn first touches down on the tragic February date in 1993 when federal agents began a seven-week siege on the Branch Davidian compound near Waco, Tex., before stepping back to the 19th-century roots of the religious sect, to chart its progress toward the charismatic leadership of one Vernon Wayne Howell, also known as David Koresh.
The catalysts for the standoff at Waco are varied and complex, which is where Guinn's sober attention to detail becomes invaluable to readers. The U.S. government had amassed numerous indictments against Koresh and his followers, including an illegal stockpile of automatic weapons and an ongoing series of sex crimes. The bureaus involved, however, may have been hungry for a win in the public eye, especially the ATF (Alcohol, Tobacco and Firearms), whose largely good reputation plummeted after a violent shootout at Ruby Ridge, Idaho, the previous year. Guinn also makes clear that crucial to this mix is the Branch Davidian preoccupation with the End of Days, particularly their faith that their own deaths would not be permanent once the Lamb of God returned.
With copious citations regarding his interviews with those involved and access to documentation as well as secondary sources, Guinn brings necessary clarity to a horrifically explosive situation--one still reverberating throughout the country 30 years later. --Dave Wheeler, associate editor, Shelf Awareness
Simon & Schuster, $29.99, hardcover, 400p., 9781982186104
Empire of Ice and Stone: The Disastrous and Heroic Voyage of the Karluk
by Buddy Levy
Fresh off his previous book about Arctic survival, Buddy Levy (Labyrinth of Ice) returns with another bone-chilling polar history in Empire of Ice and Stone, which focuses on the Karluk disaster. In 1913, Vilhjalmur Stefansson created the Canadian Arctic Expedition and hired renowned master mariner Captain Robert "Bob" Bartlett to pilot the Karluk, which carried an assortment of crew members and scientists. Bartlett, "ranked among the Olympians of polar exploration," was the antithesis of the "chameleon-like" and fame-seeking Stefansson, according to Levy; this dichotomy of character would ultimately define the disaster.
The Karluk departed British Columbia for the Arctic Ocean in June 1913, but after approximately six weeks, giant ice floes entrapped the wooden-hulled ship off Alaska. So began the ship's dangerous drift westward away from land, precipitating Stefansson's craven decision several months later to abandon the expedition for an ostensible caribou hunt. Making it to back to civilization, Stefansson faced tough questions about leaving the Karluk to its fate and would for the rest of his life. The hero here is Bartlett, forced into de facto leadership of the expedition and who undertook a mind-boggling journey for hundreds of miles over ice and land to rescue the shipwrecked survivors, left behind on the forbidding Wrangel Island, "an empire of ice and stone." Levy is never better than when conjuring the deep cold of the Arctic or capturing the elemental shades of suffering human beings can endure. Readers who love a well-told Arctic tale of adventure and courage should add Empire of Ice and Stone to their winter reading. --Peggy Kurkowski, book reviewer and copywriter in Denver
St. Martin's Press, $29.99, hardcover, 432p., 9781250274441
Justice and Beauty in Muslim Marriage: Towards Egalitarian Ethics and Laws
by Ziba Mir-Hosseini et al., editors
A groundbreaking collection of essays challenging the "patriarchal terrain of Islam," Justice and Beauty in Muslim Marriage: Towards Egalitarian Ethics and Laws, edited by Ziba Mir-Hosseini, Mulki Al-Sharmani, Jana Rumminger and Sarah Marsso, advocates persuasively for a dynamic, feminist approach to interpreting the Qur'an and other sources of divine guidance relating to women's rights within marriage. A diverse cohort of authors, professors and prominent feminists--drawing on scholarly reviews of the Qur'an, the Hadith (words and actions of Prophet Muhammad) and tradition and legal theory--contend that the core Qur'anic principles of justice and beauty within marriage, as manifested by love, compassion and mutual respect, are missing from the discourse of political leaders, preachers and jurists. Instead, they distort religion to justify misogyny and the subordination of women--in direct contradiction to the spirit of Islam.
In her essay "Reading the Qur'an Through Women's Experiences," Indonesian scholar Nur Rofiah lays the groundwork for a gender-sensitive, holistic reading of the Qur'an, centering women's experiences as a lens for interpreting the sacred text and honoring its underlying intent. Egyptian-German researcher Yasmin Amin's essay in the section titled "Lessons from the Prophet" reflects on the mutual respect and love that characterized the Prophet's relationship with his wife Khadija, a marriage model that Amin recommends resurrecting to improve the lived realities of contemporary Muslim women.
Justice and Beauty in Muslim Marriage is nothing short of revolutionary in demonstrating the compatibility of feminism within Islam and offers readers a thought-provoking immersion into the fledgling women's rights movement finding its wings across the Muslim world. --Shahina Piyarali, reviewer
Oneworld Academic, $27.95, paperback, 416p., 9780861544479
Best Canadian Essays 2023
by Mireille Silcoff, editor
Best Canadian Essays 2023 blends memoir and reportage to illuminate such topics as racial identity and the social effects of Covid-19. Editor Mireille Silcoff (Urban Animals) selects 16 entries that showcase authors "working their way through a skein of ideas and experience, even conflicting, to come to some understanding." Ethnic diversity is a potent seam. Jalamuddin Aram agonizes over the resurgence of the Taliban as friends evacuate his native Afghanistan; Chafic LaRochelle wonders what his father endured during Lebanon's civil war; Kunal Chaudhary decries the criminalization of majority ethnic communities; and Christopher Cheung exposes how journalism ignores people of color. The question of who can claim Indigenous ancestry underpins Michelle Good's indignant essay about "Play Indians" and Emma Gilchrist's introspective search for her birth father. Another major theme is loneliness, often exacerbated by illness, as in Sharon Butala's heartrending "On Ageing Alone." Kathy Page describes the "new grey passport" Parkinson's disease issued her for "the kingdom of the sick," while Sarmishta Subramanian examines the pandemic's implications for friendships.
Youth culture, Twitter politics, overworking and new motherhood are additional subjects. Allan Stratton's controversial piece challenges the radical fringe of trans rights activism. In the delightful odd one out, the McDonald's Filet-O-Fish plays a nostalgic role for Jane Hu. Best of all is M.E. Rogan's "Quitting America," which is about renouncing U.S. citizenship during Trump's presidency.
These bold, timely essays present strong personalities and cutting-edge points of view. And as Silcoff asserts, "a frontier... is the best place--for a conversation between sides to begin." --Rebecca Foster, freelance reviewer, proofreader and blogger at Bookish Beck
Biblioasis, $16.95, paperback, 288p., 9781771965033
The Swedish Art of Aging Exuberantly: Life Wisdom from Someone Who Will (Probably) Die Before You
by Margareta Magnusson
In The Gentle Art of Swedish Death Cleaning, Margareta Magnusson made a case for paring down one's belongings before infirmity makes the job impossible. "Remember, your kids and your other loved ones may want some of your stuff when you are gone--not all of your stuff," she reminds readers in her amiable and enlightening follow-up, the essay collectionThe Swedish Art of Aging Exuberantly: Life Wisdom from Someone Who Will (Probably) Die Before You.
Less single-minded than its predecessor, the book comprises, as Magnusson puts it, "discoveries I have made about becoming very old." The essays are prompted by reminiscences from a long life during which Magnusson, now a widowed octogenarian Stockholmer, and her husband, whose job required relocation, raised five kids on three continents; meanwhile, she pursued her art. (Her thumbnail vignettes speckle the essays.) Though The Swedish Art of Aging Exuberantly has a self-help-slash-advice-book aspect--most of the essays have imperative titles, such as "Eat Chocolate" and "Wear Stripes"--overall the offering has an autobiographical feel, including as it does Magnusson's recollections of attending a Chinese wedding while living in Singapore, being introduced to Halloween while living in the United States and so on. Her memories are springboards for insights: "I must admit I have not been open-minded all the time. I just wish I had." And it is with her customary plainspokenness that she shares such thoughts, adding her reason for writing such a short book: "Old people don't want to read four hundred pages--they may not live that long." --Nell Beram, author and freelance writer
Scribner, $19.99, hardcover, 160p., 9781982196622
Screaming on the Inside: The Unsustainability of American Motherhood
by Jessica Grose
There is no shortage of books devoted to the topic of parenting or, more specifically, motherhood. This abundance reveals the general insecurity many mothers feel around what should perhaps be the most natural of relationships. Rather than adding more fuel to that fire, Jessica Grose offers a different kind of parenting book. Screaming on the Inside is a compelling counterpoint to the social media-fication of motherhood. Grose systematically unravels decades of history, as well as the cultural and media pressures that have combined to create an unrealistic image of the "perfect mother," arguing that "even if you consciously reject this litany of demands, they manage to worm their way into you."
The book explores such weighty issues as identity and work in seven substantial chapters, each relying on a depth of research (with endnotes for those wanting more information) usually found in more academic work, while still maintaining an open and accessible tone. Grose (Soulmates; Sad Desk Salad; Home Economics) concludes by inviting readers to consider the possibility of making meaningful change and offers examples of parents who have done exactly that. Throughout the book, she draws on her own experiences as a mother (often recounting what she describes as her own failures) and only occasionally struggles to maintain that difficult blend of conversational and scholarly. Ultimately, she suggests that "accepting and sitting with ambivalence, our own and other mothers', might be the most essential takeaway" from her book, urging readers to set aside any version of perfection and listen to themselves instead. --Sara Beth West, freelance reviewer and librarian
Mariner, $28.99, hardcover, 240p., 9780063078352
Tove Jansson: The Illustrators
by Paul Gravett
Paul Gravett's Tove Jansson, the potted biography of the author best known for the Moomins, showcases the development of her artistic style and literary themes. Born at the start of World War I into a family of artists (her father was a sculptor; her mother, a graphic designer; her brother, Lars, a collaborator on her comics), Jansson wanted to paint but had limited opportunities as a woman. After art college, she undertook commissions and freelance work. The first Moomins book was published in 1945; the second, Comet in Moominland, arose from the fear inspired by air raids. She landed her first permanent salaried job at age 37, a daily comic strip for Associated Newspapers.
Tove Jansson contains a wealth of illustrations--more than 100, so nearly one per page--as well as photographs and high-quality reproductions, many in color and some in black and white, of Jansson's comics, paintings and book covers. Later in the Moomins series, she adopted line drawings in thick layers of pen, achieving a "rich range of shading." Gravett (Mangasia; Comics Art) also probes the autobiographical influences on Jansson's work, which are particularly clear in her 15 books for adults. She lived with her female partner, Tuulikki Pietilä, for 45 years but, because homosexuality was illegal in Finland until 1971, had to be covert about relationships with women. She inserted anti-Nazi sentiments into her cartoons and her work is often melancholic, a response to bereavements.
A sensitive portrayal of Finland's most widely translated author, this itself is a work of art. --Rebecca Foster, freelance reviewer, proofreader and blogger at Bookish Beck
Thames & Hudson, $29.95, hardcover, 112p., 9780500094334
The Perfume Burned His Eyes
by Michael Imperioli
In his debut novel, The Perfume Burned His Eyes, Emmy-winning actor and screenwriter Michael Imperioli (Woke Up this Morning, with Steve Schirripa) takes readers back to the era of 1970s rock-'n'-roll in New York City, conjuring a vivid, gritty portrait of the city. Narrator Matthew's grieving mother pulls him from his comfortable childhood home in Queens after he loses his father and grandfather and moves them to a posh new apartment in Manhattan. Uprooted, Matthew is only a few miles from his childhood home but leagues away from his pre-adolescent innocence. His life is swept up in a whirlwind of intrigue when he meets his neighbor, rock star Lou Reed: "He looked like the junkies I would see hanging out by the Roosevelt Avenue subway station hustling change for a token or a shot. But I was wrong." Matthew, entranced by Reed's alternative lifestyle, follows him around the city and entangles himself in the musician's unpredictable practices.
While his affection deepens for this unconventional father figure, he discovers his romantic desires. Veronica, whom Matthew notices on his first day at the Hobart School, fascinates him with her curious interests and maturity that's well beyond her age. However, Reed and Veronica lead Matthew into intensely perturbing situations in this unconventional coming-of-age narrative, with the 1970s Manhattan landscape offering an endless array of excitement and trouble. Matthew's wit, quickly fading innocence and deeply troubled mind will create strong empathy in readers. --Clara Newton, freelance reviewer
Akashic, $16.95, paperback, 256p., 9781636140698
The Writer's Life
Reading with... Denise Crittendon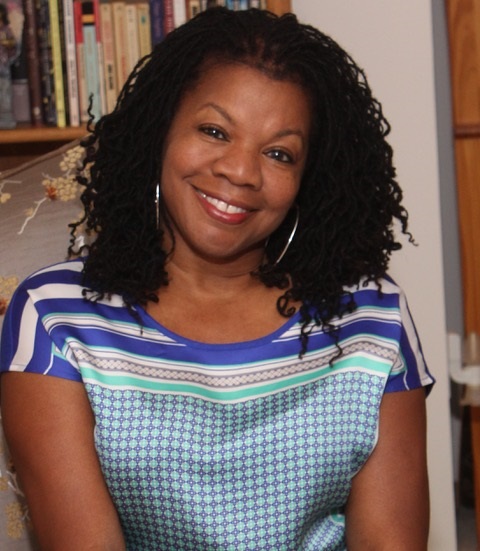 photo: William Townley
Journalist Denise Crittendon has been a newspaper reporter, magazine editor, motivational speaker, ghostwriter and adjunct community college professor. As author of two self-help books for teens, the Detroit native relishes the peace and inspiration of long walks through tree-lined parks and woods, where she says her imagination is unleashed. Where It Rains in Color (Angry Robot, December 6, 2022), an Afrofuturistic sci-fi/fantasy, is her debut novel.
Handsell readers your book in 25 words or less:
She's the shimmering Black beauty of Swazembi. Until scars and phantom voices surface, leaving her with powers that shift her destiny and shock the galaxy.
On your nightstand now:
The Deep by sci-fi author Rivers Solomon. Considering the controversy about a Black actress starring in Disney's The Little Mermaid, this novel is pretty timely. Solomon tends to write passionate speculative fiction that incorporates the transatlantic slave trade. In The Deep, she offers an inventive twist on what happened to Africans who either jumped from ships during the Middle Passage or were thrown overboard due to illness.
Favorite book when you were a child:
The Shy Stegosaurus of Cricket Creek. I have no idea why this story intrigued me so much, but I just loved it. I can still picture myself curled up in my favorite hiding place in the corner of the family dining room, completely lost in this library book.
Your top five authors:
Octavia Butler--I'm amazed by her extraordinary vision and fascinating usage of the natural world for organic technology. In her Lilith's Brood series (Dawn, Adulthood Rites and Imago), the space vessel is an actual living being. Also, the aliens in this world can place sleeping humans inside biologically altered carnivorous plants, thereby prolonging their lives for centuries.
Toni Morrison--No one reflects on the hard road of African Americans quite like Morrison. She weaves it into pure magic.
Chimamanda Ngozi Adichie--Her insights and metaphors captivate me. Plus, I love delving into African culture, politics, history and lifestyles.
Isabel Allende--I have a great appreciation for magical realism and really enjoy her epic stories that often span several generations in one novel.
Ursula Le Guin--Whenever I read Le Guin, I feel like I'm looking through the eyes of a caring anthropologist. Her tales are engaging and thought-provoking. Earthsea will always be one of my favorite series.
Book you've faked reading:
The Old Man and the Sea by Ernest Hemingway. In fact, anything by Hemingway. Sorry, I'm not a fan.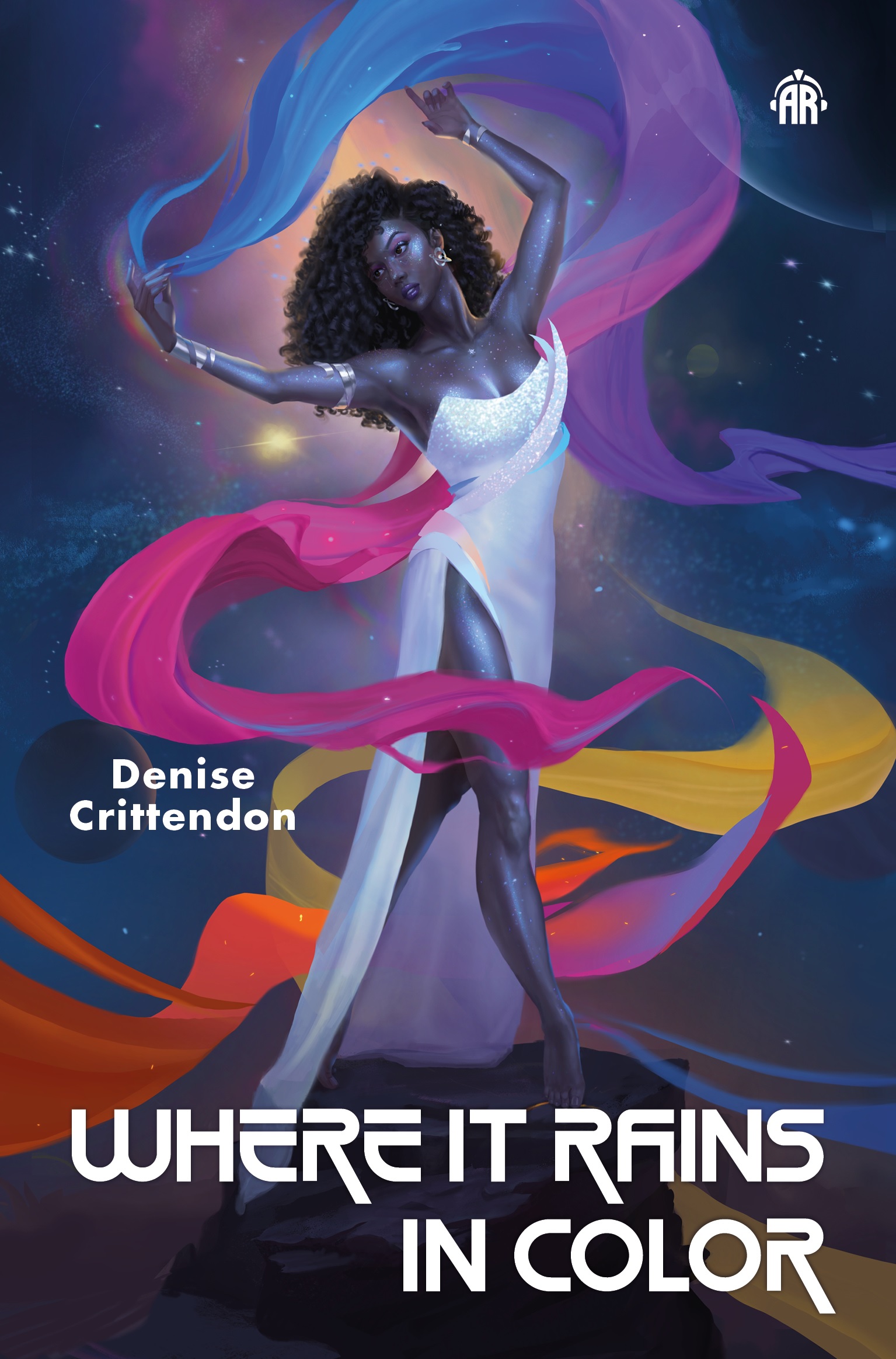 Book you're an evangelist for:
Dawn by Octavia Butler. When I finished reading it, I sat on my sofa and quietly stared for at least 15 minutes. That's just how real it felt. I'm always encouraging people to read Dawn, because it's shocking yet believable and shows just how visionary sci-fi can be.
Book you've bought for the cover:
I have never bought a book because of a cover. I'm more drawn in by creative titles. A few that come to mind are: An Unkindness of Ghosts by Rivers Solomon; Afro Puffs Are the Antennae of the Universe by Zig Zag Claybourne; The Hitchhiker's Guide to the Galaxy by Douglas Adams; The Diver's Clothes Lie Empty by Vendela Vida. With titles like this, I automatically assume the book is going to be profound or outrageously clever.
Book you hid from your parents:
I have never read anything so risqué that I had to hide it from my parents. My reading list has always been fairly lofty. In fact, my mother once asked me why I read such ponderous books. I think she might have appreciated it if I had lightened up a bit.
Book that changed your life:
I read across genres and have always been attracted to books on metaphysics and New Age spirituality. It's tough pinpointing which ones impacted me most, but I think I'd have to go with Spiritual Growth by Sanaya Roman. I read it so many times that most of the principles are now a natural part of how I think, cope with challenges and approach life in general.
Favorite line from a book:
I've fallen in love with countless book passages, quotes and metaphors. My absolute favorite is a wise and eloquent statement by Paul Atrieides, the young prodigy in Frank Herbert's Dune. However, the quote is far too long to include. So, I'll go with an excerpt from another classic passage from Dune: "Fear is the mind-killer. Fear is the little-death that brings total obliteration. I will face my fear."
Five books you'll never part with:
None! LOL. I recently moved across the country and could take only what would fit in my car and my cousin's van. I was fine with getting rid of stuff--until it came to my books. That was so hard. One thing's for sure: I'll never give up my Toni Morrison collection; Wild Seed by Octavia Butler; The Soul of an Octopus by Sy Montgomery; A Course in Miracles by Helen Schucman; or The Secret Life of Plants by Peter Tompkins and Christopher Bird, who explore the emotions and telepathic ability of plants.
Book you most want to read again for the first time:
Sula by Toni Morrison. Here's why: one afternoon, I needed to go to the mall to buy a purse. Before leaving, I grabbed a bite to eat and began reading for what I thought would be 20 minutes. One minute led into another and another and, when I looked up, the sun was going down. I had forgotten all about my errand. The book was so riveting that I actually finished it that night. That's definitely an experience I'd like to repeat. Ditto for One Hundred Years of Solitude by Gabriel García Márquez. It's a pretty thick book, but I remember looking forward to getting off work each day just so I could get back to it. When it ended, I was rather disappointed, because I wanted to read more.
Rediscover
Rediscover: Victor Navasky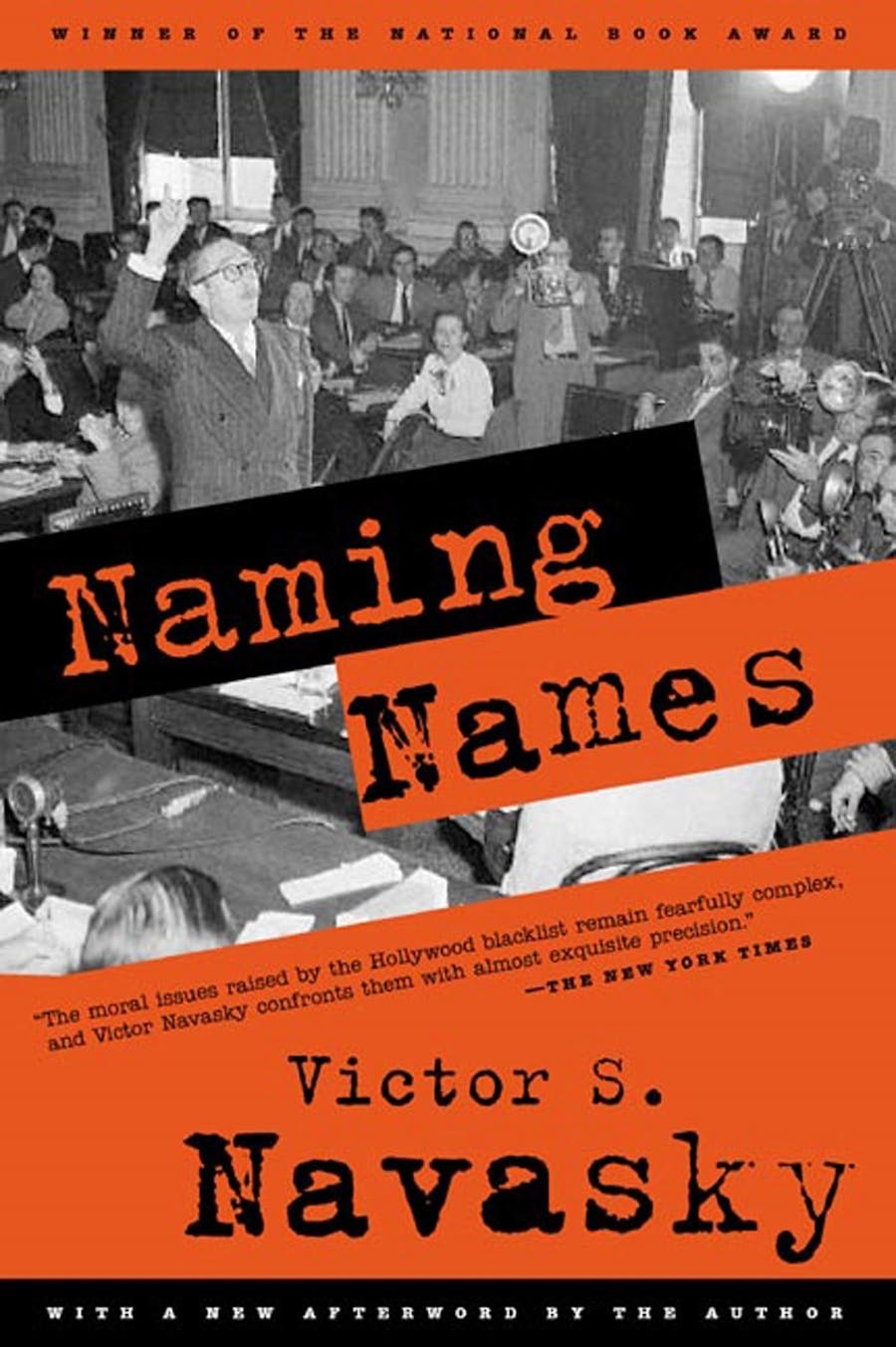 Victor Navasky, author and longtime head of the Nation, died on January 23 at age 90. Navasky's best-known book was Naming Names, which the New York Times called "a breakthrough chronicle of the Hollywood blacklisting era." Published in 1980, Naming Names won the National Book Award in 1982 for general nonfiction paperback. "The book focused on the ex-Communist writers, directors and producers who testified before the House Un-American Activities Committee and chose to inform on colleagues," the Times wrote. "Critics praised the book for its fairness and its compassion for people grappling with wrenching choices."

At the Nation, from 1978 to 2005, Navasky published and encouraged such writers as Alexander Cockburn, Christopher Hitchens, Calvin Trillin, Toni Morrison, Eric Foner, Katha Pollitt and Katrina vanden Heuvel. From 1972 to 1976, he wrote "In Cold Print," a monthly column on the publishing world for the New York Times Book Review. (He was an editor at the New York Times Magazine before he joined the Nation.)

Navasky was also at the center of a case that tested the principle of fair use of copyrighted material. In 1979, the Nation obtained an early copy of A Time to Heal, former President Gerald Ford's memoir, and printed extensive excerpts from it. Harper & Row sued for copyright infringement; the Nation argued it was fair use of the book. The Supreme Court sided with Harper & Row, and the Nation had to pay damages of $12,500.

Navasky's busy career included his early founding and editing of Monocle, a political satirical magazine; his stint at the New York Times; managing Ramsey Clark's 1974 losing campaign against Senator Jacob Javits; teaching at Columbia University; chairing the Columbia Journalism Review; and contributing to NPR's Marketplace. Among the many awards he won was the I.F. Stone Medal for Journalistic Independence from Harvard's Nieman Foundation for Journalism in 2017.

In addition to Naming Names, Navasky wrote Kennedy Justice (1971), about the Justice Department when Robert F. Kennedy was Attorney General in the early 1960s, and A Matter of Opinion (2005), which the AP called "a memoir and a passionate defense of free expression." A Matter of Opinion won the George K. Polk Book Award. His most recent book was The Art of Controversy: Political Cartoons and Their Enduring Power, which was published by Knopf in 2013. Naming Names is available in paperback from Hill and Wang.