Week of Friday, March 24, 2023
The Best Books This Week
Fiction
A Tempest at Sea
by Sherry Thomas
In A Tempest at Sea, a smart, feminist version of the Sherlock Holmes stories, the inimitable Charlotte Holmes must solve a murder at sea without accidentally revealing her presence aboard the ship. Holmes--with the nimble help of her lover, Lord Ingram--determines to see justice done when a dead body is found aboard the Provence. This seventh entry in the brilliant Lady Sherlock series by Sherry Thomas (Miss Moriarty, I Presume?; Murder on Cold Street; The Art of Theft) is a classic whodunit: the victim and all the potential suspects are trapped together on the Provence as she sails from England to Gibraltar. Holmes (in disguise) boards at the last minute, following a German governess, seeking a dossier on behalf of the British government. Having faked her own death to elude Moriarty, however, Holmes cannot afford to be unmasked. Lord Ingram had been planning to take his children on an archeological dig in Greece but is happy to assist Holmes when another passenger is shot and killed. Lord Ingram can't help but feel that Moriarty must be involved and is determined to solve the crime without revealing the truth about Holmes.
Acerbic and occasionally sad, A Tempest at Sea accurately portrays the daunting position of a brilliant woman in Victorian England who is considered impure. No one reading of "Sherlock Holmes's" exploits imagines that Holmes is actually a female, and no one in polite society dares mention Miss Charlotte's alarming fall from grace. But with verve and passion, Holmes seeks out the truth, disregarding her own safety. Fans of Deanna Raybourn or Arthur Conan Doyle will love this spin on Victorian detection. --Jessica Howard, freelance book reviewer
Berkley, $17, paperback, 368p., 9780593200605
A Flaw in the Design
by Nathan Oates
Award-winning short story writer Nathan Oates (The Empty House) superbly examines the dark side of family bonds in his first psychological thriller, A Flaw in the Design. Oates finely applies the unreliable narrator motif to two characters, keeping the engrossing plot entertainingly off-kilter. Gil Duggan hates his 17-year-old nephew Matthew Westfallen with an obsessive intensity. He remembers Matthew as a nasty child who cursed at his parents, threw outrageous tantrums, hit his nanny and, worse, watched as Gil's daughter nearly drowned in a pool. Now Gil becomes Matthew's guardian when his uber-wealthy parents die in a suspicious car accident. Gil is surprised that his sister, Sharon, who was Matthew's mother, named him to care for her son, given that the two were estranged. Gil, a creative writing professor and a minor novelist, wants to refuse. But the guardianship comes with a hefty stipend that will get him out of debt. Gil moves Matthew to his Vermont home where the brilliant teenager immediately charms Gil's family. Matthew enrolls in high school, simultaneously taking courses at the college where Gil teaches, and he even signs up for his uncle's fiction class.
A Flaw in the Design acutely depicts Gil's mental descent. His determination to prove Matthew is evil, maybe even responsible for his parents' deaths, is balanced by his unreasonable jealousy over his sister's wealth and lifestyle. Oates sharply sculpts Matthew as a young man who seems to have matured into a calm, likable teen, dealing with grief by writing grim stories about death and unfairly targeted by his unhinged uncle. --Oline H. Cogdill, freelance reviewer
Random House, $28, hardcover, 304p., 9780593446706
Science Fiction & Fantasy
The Foxglove King
by Hannah Whitten
The line between death and ecstasy is thin in Hannah Whitten's The Foxglove King, an enthralling fantasy novel of court intrigue, forbidden romance and necromancy. Twenty-three-year-old Lore is doubly hunted in the city of Dellaire: she has worked in the illegal poison trade for a decade and possesses the ability to manipulate Mortem. Though it leaks steadily from the catacombs beneath the city, the use of Mortem, the magic from death, is forbidden to all but the Presque Mort, an elite group of religious warriors tasked with dispelling it. When a drop goes wrong and Lore resurrects a horse in the middle of a street full of guards, the Sainted King and his brother, the Priest Exalted, seize the opportunity to compel her to use her gifts for their ends.
As with her Wilderwood duology, Whitten (For the Throne; For the Wolf) excels at building a dark and unique magic system and complex characters. Whitten's royal court is poisonous in the expected social and political ways, but poison in her world is also the path to temporary ecstasy and even prolonged life. Risk death--and reap the rewards. Lore must work with brooding Presque Mort Gabriel to spy on the power-mad king's dashing son, pretend to be part of the treacherous Citadel society and defend her people from a conquering empire. Adult readers of Adalyn Grace and fans of Ava Reid, Tasha Suri and Jennifer L. Armentrout will want to pick this up. --Suzanne Krohn, librarian and freelance reviewer
Orbit, $29, hardcover, 480p., 9780316434997
The God of Endings
by Jacqueline Holland
A reluctant vampire grapples with age-old questions about life and death, good and evil and humanity itself in The God of Endings, Jacqueline Holland's striking debut novel. Beginning with her conversion from dying young girl to immortal vampire in 1830s New York State, the story presents alternating chapters of past and present that follow Anna across the Atlantic to Europe and back again to the United States. In Eastern Europe, she learns about Czernobog, the god of endings, whose scent of smoke pursues her, warning her each time he appears to wrench away any goodness she's managed to claim for herself. She also learns about prejudice and humanity's expansive capacity for evil. Back in the home where she was reborn as a vampire, Anna--now known as Collette--runs an art school for young children and tries to ignore the disorder in her life as Czernobog seems to be closing in again; at the same time, a deepening relationship with one of her students has her questioning her long-held beliefs.
Holland's novel captures the existential angst of an immortal creature who aches for release from a world filled with endings and death. Past and present unfurl together, elegantly raising the stakes in parallel with each other as the novel climbs its way to a satisfying climax. Gorgeously told, The God of Endings offers a thought-provoking and empathy-evoking take on vampire stories. --Dainy Bernstein, literature professor, University of Pittsburgh
Flatiron, $29.99, hardcover, 480p., 9781250856760
The Love Wager
by Lynn Painter
Lynn Painter (Mr. Wrong Number) provides the perfect rom-com escape in The Love Wager, a trope-driven romance that will remind readers, as they laugh themselves to tears, why they love the genre. Hallie and Jack hit it off while she's tending bar at his sister's wedding, and they spend a passionate night together before she sneaks out the next morning. That night kicks off a fresh start for Hallie, but when she spots Jack's profile on a dating app, she sends him a purely friendly message. After commiserating about the dating scene, they agree to wing-person for each other and, as extra motivation to keep slogging through the dating mire, Jack and Hallie make a bet: whoever falls in love first gets an amazing prize.
Painter cleverly reveals her characters' compatibility with humor and charm as they go on many failed dates, provide support for each other and generally have a good time together. By the time Jack agrees to go with Hallie to her sister's wedding as her fake boyfriend, readers will be itching for the two to finally figure it out. Painter builds a foundation of friendship under the characters' immediate physical chemistry and, though their pent-up attraction does bubble over into a couple of open-door scenes, the focus is always on how Hallie and Jack make each other--and readers--laugh. As Jack and Hallie find their happily-ever-after, readers will feel like they themselves have won The Love Wager. --Suzanne Krohn, librarian and freelance reviewer
Berkley, $17, paperback, 320p., 9780593437285
The Best Strangers in the World: Stories from a Life Spent Listening
by Ari Shapiro
Smart, humane and just a bit quirky, The Best Strangers in the World is exactly the kind of memoir one would expect from Ari Shapiro, veteran NPR correspondent and host of the network's iconic evening news program All Things Considered. In an episodic collection of pieces, including two "musical interludes," Shapiro blends highlights of his two decades at NPR with personal stories, all intended to illuminate his goal of "seeking out ways to help people listen to one another."
Shapiro's moving description of his coverage of the Pulse nightclub shooting in 2016 ties together some of the book's political and personal threads. At the end of his junior year at a suburban Portland, Ore., high school, he describes how he made a flamboyant exit from the closet, and he tells of his annual spring visits to a gathering of "radical faeries" he considers "my tribe." In his account of the shooting's aftermath, he reveals how he brought a "unique set of experiences to this particular story," writing about his own presence at the nightclub a dozen years earlier and of reconnecting with one of the bartenders he met there.
On a lighter note, many fans of Shapiro's journalism may not be aware of his side gigs--as a singer with the genre-bending multilingual band Pink Martini, a role that landed him on stage at the Hollywood Bowl, and as a collaborator in a cabaret show with Broadway and TV star Alan Cumming. The eclectic quality of Shapiro's stories paints a vivid picture of his wide-ranging career and will leave readers and listeners eager to hear the many stories to come. --Harvey Freedenberg, freelance reviewer
HarperOne, $28.99, hardcover, 256p., 9780063221345
The People's Hospital: Hope and Peril in American Medicine
by Ricardo Nuila
Physician Ricardo Nuila has spent most of his career practicing at Ben Taub, an unusual public hospital in Houston, Tex. Nuila's incisive, thoughtful first book, The People's Hospital, takes readers into the lives of his patients and explores the ways the American medical system--which he calls "Medicine Inc."--fails them.
Nuila recounts his journey as a doctor, from spending time at his father's OB-GYN clinic to medical school and his residency at Ben Taub. He also explains, clearly and thoughtfully, the history and current state of health insurance in the U.S. and how the present system (set up to focus on profit rather than people) often excludes low- and middle-income patients who need consistent, personalized care. Folded into Nuila's narrative are the stories of five patients: Stephen, Ebonie, Roxana, Geronimo and Christian. Each of them landed at Ben Taub after facing acute or chronic medical problems and hitting the limits of their health insurance, the American medical system or both. Nuila details their physical and emotional struggles, their attempts to find care in other places (including a high-end clinic in Mexico) and the efforts of the Ben Taub staff to continue providing them with care. A keen observer of his patients' lives, Nuila also shares his struggles with frustration and burnout, especially during the Covid-19 pandemic.
Compassionate, detailed, accessible (and yes, occasionally infuriating), Nuila's book is a wise and timely look at the failures of American medicine and a hopeful glimpse of a different way forward. --Katie Noah Gibson, blogger at Cakes, Tea and Dreams
Scribner, $28, hardcover, 384p., 9781501198045
Push Off from Here: Nine Essential Truths to Get You Through Sobriety (and Everything Else)
by Laura McKowen
Laura McKowen (We Are the Luckiest) has amassed a following through her honest reflections on sobriety and in her work with The Luckiest Club (TLC), an online sobriety support program. In Push Off from Here, McKowen focuses on nine interconnected principles that can help anyone on their sobriety journey, regardless of where they are in the process. McKowen's accessible and interactive book allows readers--from those questioning if sobriety is right for them to those with years of sober living--to learn from the experiences of others and, guided by questions throughout, to reflect.
Though she draws upon the foundation of Alcoholics Anonymous (AA), McKowen also notes its limitations. Whereas AA can be rigid, McKowen argues, she offers an alternative that allows room for individual beliefs. The nine essential truths work together even as they seem to conflict (e.g., "1. It Is Not Your Fault" and "2. It Is Your Responsibility") and McKowen's compassionate voice insists on her readers' dignity and worth. Another powerful truth is "6. You Can't Do It Alone," where McKowen acknowledges the importance of community: "I've come to see the fact of my dependence on others as ultimately beautiful, edifying, and even strangely confirming of my inimitable power. Another paradox: It is only through reaching for another that we can discover the fullness of who we are." McKowen's book focuses on freedom from alcohol, but its salient truths, easily resonant in the "everything else" of life, can be applied much more broadly. --Sara Beth West, freelance reviewer and librarian
Ballantine, $27, hardcover, 272p., 9780593498095
Nettle & Bone
by T. Kingfisher
Fantasy novelist and cult favorite T. Kingfisher (The Hollow Places; The Twisted Ones) pits an underdog princess and a quirky party of adventurers against an evil prince and powerful enchantments in the clever and bold-hearted fairy tale Nettle & Bone--named a Shelf Awareness Best Book of 2022.
For Princess Marra's eldest sister, Damia, marriage to a prince ends in her death. Marra's middle sister, Kania, marries the prince next so as to appease the larger kingdom, while Marra leads a contented life of service in a convent. She learns that the prince had murdered Damia and now abuses Kania. Against all odds, Marra sets out on a quest to kill the prince before he destroys Kania and makes Marra his next victim.
Marra's hard-fought journey from third-string princess to hero will delight fantasy readers. Kingfisher's signature offbeat humor remains as entertaining as ever, and her treatment of domestic abuse is filled with compassion and dignity. This rollicking feminist fairy tale is filled with redemption, community and courage, its dark passages the road to a satisfyingly uplifting endgame. --Jaclyn Fulwood, blogger at Infinite Reads
Tor, $17.99, paperback, 272p., 9781250244000
The Candy House
by Jennifer Egan
Jennifer Egan (Manhattan Beach) returns to the stylistic brio and edgy substance of her Pulitzer Prize-winning novel A Visit from the Goon Squad. The Candy House--named a Top Ten Best Book of 2022 by the New York Times Book Review, and a Best Book of 2022 by the New Yorker, NPR, Oprah Daily and Time--revives many of the characters of its literary soulmate while using them to explore a set of fresh and compelling themes.
In chapters that function both as discrete stories and devices that subtly link the lives of a handful of recurring characters, The Candy House ranges over more than seven decades, beginning in the mid-1960s. Egan conjures an unsettling but clearly plausible next stage of social media, where Internet visionary Bix Bouton invents a "memory externalization device" he calls the Mandala Cube, which allows individuals to upload and store a lifetime of memories in mere hours. If they choose, they can share those recollections with the "Collective Consciousness," granting them "proportionate access to the anonymous thoughts and memories of everyone in the world, living or dead, who had done the same." But as Egan recognizes, "knowing everything is too much like knowing nothing; without a story it's all just information." As she travels forward and backward in time, her stories reveal what is lost in the embrace of this new technology.
The Candy House holds a mirror up to contemporary society while simultaneously casting a skeptical eye on a future that may already be here. Readers who delighted in the ingenuity of A Visit from the Goon Squad will luxuriate in this novel's Easter eggs, making the urge to reread it immediately almost irresistible. While its sensibility is coolly observant, at its center is a warm, strongly beating heart. --Harvey Freedenberg, freelance reviewer
Scribner, $17.99, paperback, 368p., 9781476716770
Celebrate Women's History
The Writer's Life
Juana Medina: Finding One's Footing Again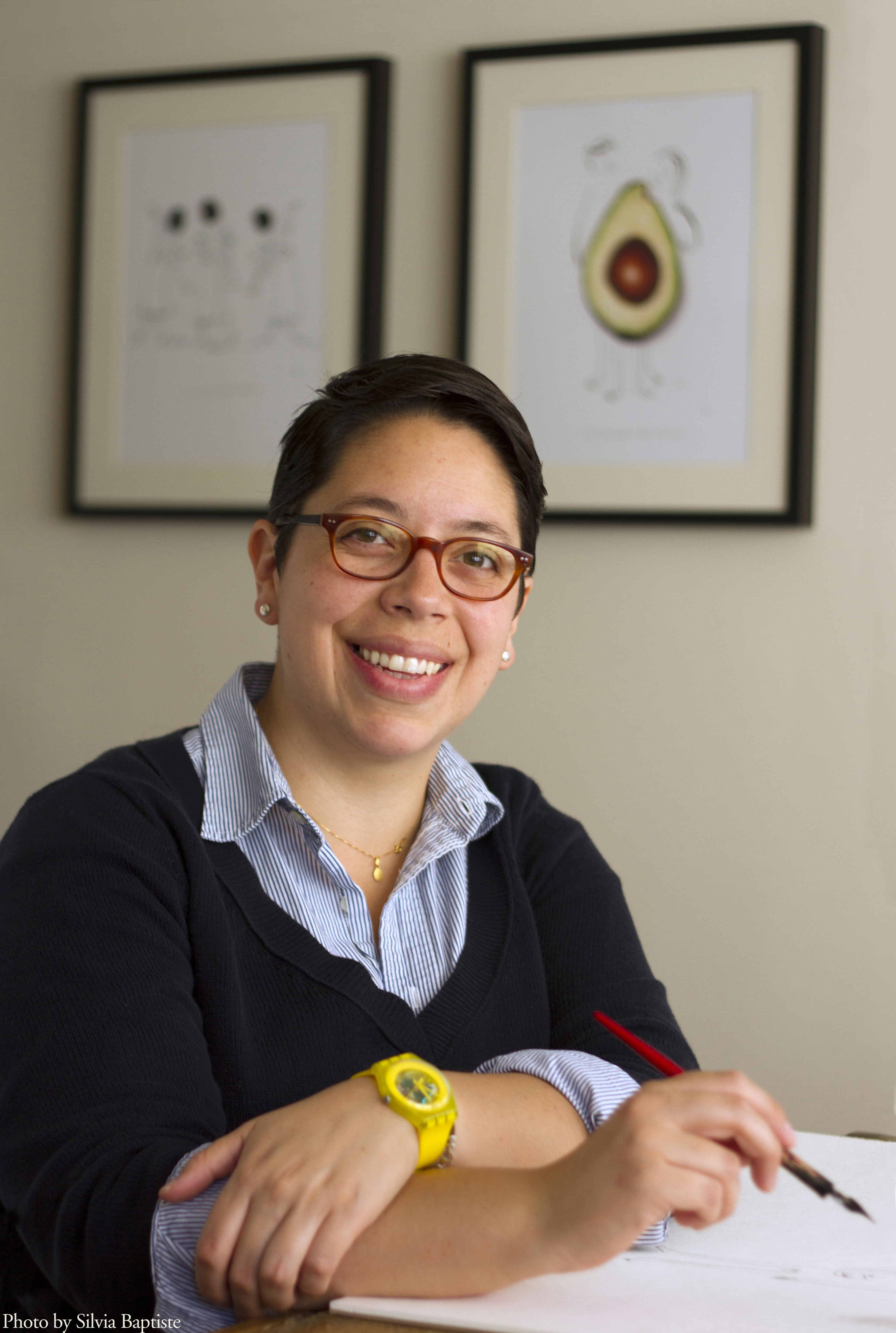 Juana Medina was born and raised in Bogotá, Colombia, and now lives and works in Washington, D.C. She is a graduate of the Rhode Island School of Design and an assistant professor at George Mason University's School of Art. She has written and illustrated picture books, concept books and three chapter books in the Juana & Lucas series, which has been honored by the Pura Belpré Awards and the International Latino Book Awards. Elena Rides (reviewed in this issue) is a beginning reader inspired by Medina's own life. Here she discusses how the story came to be and what it means to her to see it published as a bilingual story.
Did your twin sons have anything to do with the genesis of this story?
In a way they did. This story came to be after an accident. I slipped and fell, breaking and displacing multiple bones on my spine. After this fall, I had to spend a long time in bed. Eventually, I was able to crawl around the house, slowly regaining movement.
At the time, my sons were shy of turning two years old. Having me crawling around the house meant I was closer to their height; watching them discover the world from a lower perspective than my usual height was extremely powerful. As the twins became nimbler on their feet, I was clumsily regaining my ability to walk. This was a humbling and inspiring process. I couldn't help but feel extremely large and awkward in my movements, and perhaps in an attempt to grasp what I was experiencing, the visual of an elephant riding a bike came to mind. The improbability of a pachyderm successfully learning to ride a bike felt akin to my difficulty regaining my own footing.
I often think of my sons as the little red bird in Elena Rides, lovingly encouraging me to keep going. I'd be remiss to say: the superhero that doesn't appear in the book but kept us afloat throughout this process was my wife. Dealing with a spouse in pain and tiny twin sons wasn't easy, yet she made it seem like a breeze.
Is your creative process different for writing beginning reader books than picture or chapter books?
Chapter books allow for more narrative, texture and detail. I felt that this story was inspired by feelings so complex that it would be best if I was able to distill it to its utmost simplicity. Little ones don't need to hear about my pain or the elephant's pain in detail; they've fallen and failed, and they know how hard it is to try new things again. I felt it was more important to keep the illustrations bold and the text as simple as possible--and to give space for the readers to insert themselves within the story. It was a different process from working on Juana & Lucas. The crafting of the narrative (both prose and visuals) has often felt like weaving a tapestry, whereas on Elena Rides it was more sound-driven and at a much faster beat. I relied on repetition and simple phrasing to keep the text upbeat and accessible.
In a way, my biggest dream with this book is for beginning readers to learn to read while Elena learns to ride her bike. They might stumble a bit in the process, but eventually they'll enjoy their new skills as much as this peculiar elephant enjoys riding. I hope the upbeat pace and repetition make the process of learning to read pleasurable--less of a task and more an empowering activity.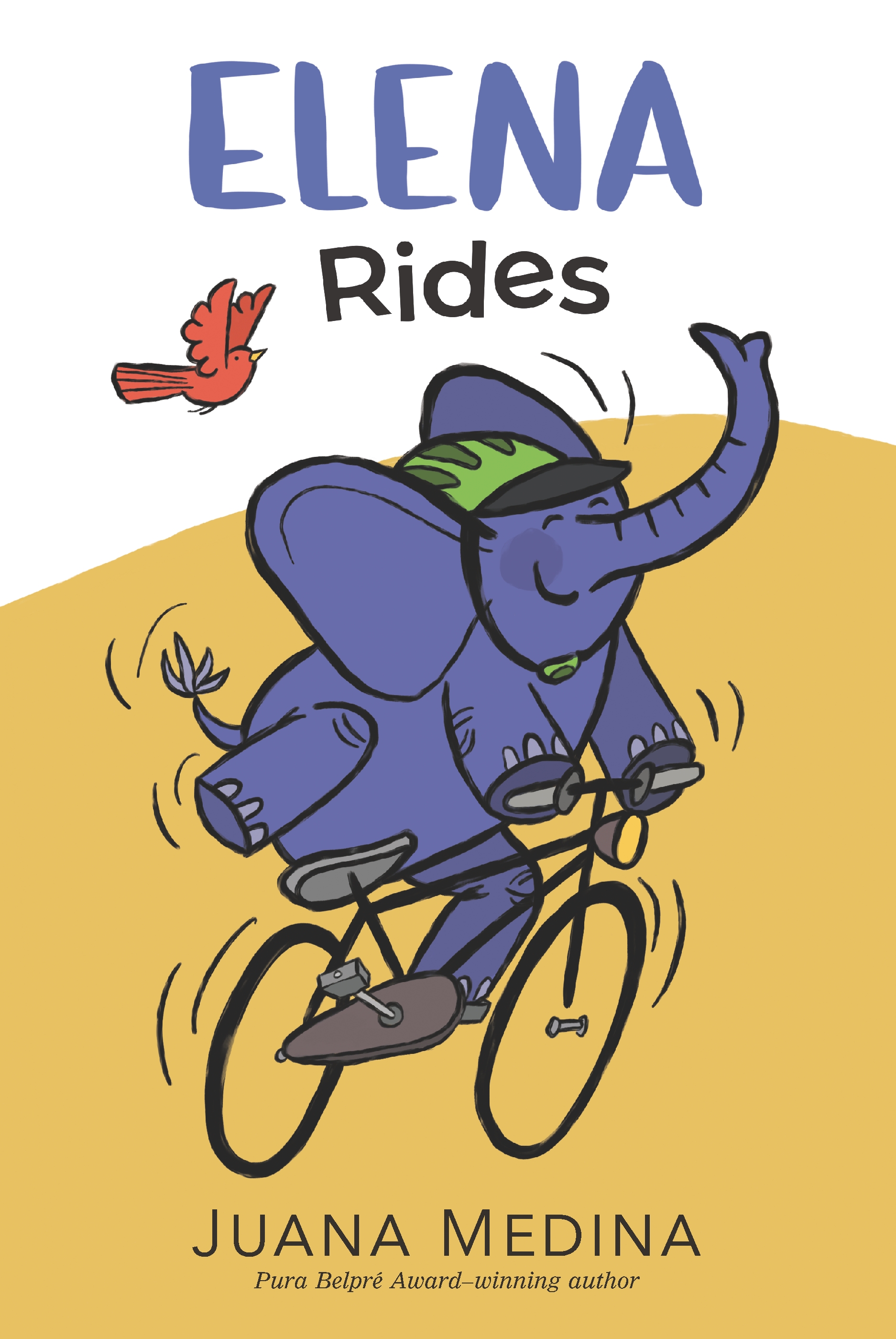 The palette in Elena Rides is bright and eye-catching. How did you decide on the deep purple and vivid mustard colors?
I thought of this book while living in Oaxaca, Mexico. The understanding of color in this region of Mexico is something absolutely extraordinary. Artisans have been working traditionally with dyes, paints and fibers for centuries. Their understanding of color is in their DNA, and it shows in the architecture, textiles, furniture--even food. Meanwhile, my understanding of color is rather limited. The year I spent in Oaxaca was like living enveloped in the most delicious explosion of color.
I borrowed the mustard yellow from the golden clouds of dust that rise in the dry Oaxacan summers and the purple, from the jacaranda blooms. I increased the saturation because I wanted further contrast and boldness. I am in debt to the Oaxacans who came to the rescue when I fell. They treated my family like part of the community, despite the fact that we'd only been there for mere weeks before my accident. These became small ways in which I could honor a place that offered us a sense of home when we most needed it.
Do you remember the ups and downs of learning to ride a bike as a child?
Very much so! I learned to ride using my cousin's buttermilk-yellow bike. It had a fabulous Ghostbusters sticker on the head tube, which made it the coolest ride in all of Bogotá in 1986--at least for my cousin Felipe and for me.
The seat would often slide backwards--I don't even understand how or why a parent didn't step in with a wrench to fix this but, hey, it was the '80s!--which made it rather unsafe. But this only gave it an extra element of risk that made an unusual sense of bravado kick in. Needless to say, I didn't just learn to ride but to ride standing on my feet to avoid getting hurt.
Riding a bike (despite the inevitable falls) is one of my best memories from childhood. The sense of freedom and thrill that came along with pedaling is unforgettable. I very much relate it to the sense of thrill and freedom that came with learning to read and write.
How much fun was it to devise and vary the moments of onomatopoeia in the book?
It was truly fun! There's something about writing in a second language (Spanish is my mother tongue) that has always made me savor some words and their funny sounds in a way that one doesn't often question with a first language. This is not unlike children do when learning new words, as I observe in my six-year-old twins.
It was fun to think of language in a way that could lead the story in a more sonic way, rather than being heavily prose-driven.
A dual-language (Spanish/English) edition of this title, Elena Rides/Elena monta en bici, will be released simultaneously--what does that mean to you?
Having the privilege of writing a version of the book in Spanish has been something extraordinary. It was delightful to do this in the good guidance of editor Melanie Cordova, with support from a team of fellow Spanish-speakers at Candlewick Press (¡Hola, Juan Botero y Alex Robertson!) and Iraida Iturralde's translation expertise.
There is something absolutely indescribable about accessing my work in Spanish. I've discovered with time how the nostalgia and longing I, as an immigrant, often feel for home is soothed by sharing stories in the language of my childhood. The dual-language edition makes me giggle with excitement! It's a wonderful way to celebrate 20 years (as of 2022) of my immigrant journey by accessing in between the covers of one book the two languages that have shaped my world as a reader and writer.
It is strange how powerful the experience of creating a book can be. This book in its dual edition has offered me a deeper sense of belonging, an unexpected and welcome gift. I hope this version helps bring that same feeling of belonging to young readers and their families--as well as a chance to learn a new language! --Julie Danielson, reviewer and copyeditor

Discover Great Publishers
Happy 100th Birthday, W. W. Norton & Company!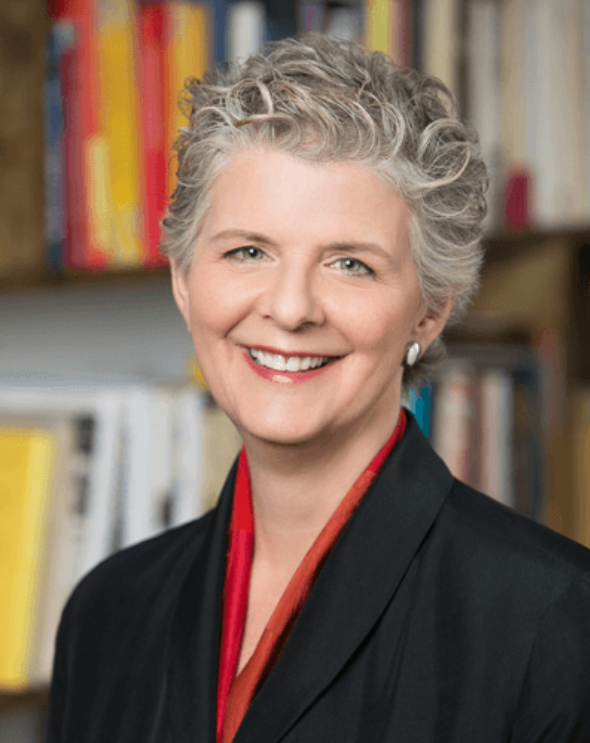 Julia Reidhead
(photo: Beowulf Sheehan)
As it celebrates its 100th anniversary, W. W. Norton & Company stands out in the book business in many unusual, wonderful ways. Perhaps most important, Norton has stayed true to the ideals of the husband-and-wife founders of Norton--William Warder Norton and Mary "Polly" Dows Herter Norton--who wanted to democratize education and share the knowledge of the times with the broadest possible audience in works of enduring importance and quality.
Beginning in 1923 with the publication in pamphlet form of lectures delivered at the People's Institute, the adult division of Cooper Union in New York, and expanding quickly into general nonfiction and poetry, then fiction, textbooks, anthologies, books for professionals, and children's and YA, the ideals of the Nortons have been "present on every list," Norton chairman and president Julia Reidhead says.
Another important quality that distinguishes Norton is its employee-ownership structure. As Norton likes to say, it's the largest independent, employee-owned publisher in the U.S. (It may be the largest independent in the U.S., too.) The employee-ownership plan, which includes most staff members, was instituted by Polly Norton after her husband's death, "a very unusual move for 1954" but one that has allowed Norton "to be able to turn 100 in a way the Nortons intended the firm to be," Reidhead says.
Employee ownership gives the company an uncommon stability and focus as well as creates a culture of collaboration, shared purpose, and shared decision-making--and even a shared responsibility about such things as managing expenses. It helps keep staff mindful, Reidhead observes.
Another important part of Norton's success is that it has stayed smaller than some of its competitors, with about 630 people, including staff at the Scranton, Pa., warehouse and the field sales force. "The scale of our house is one of our great strengths," Reidhead says. "We know each other, and people spend their whole lives here."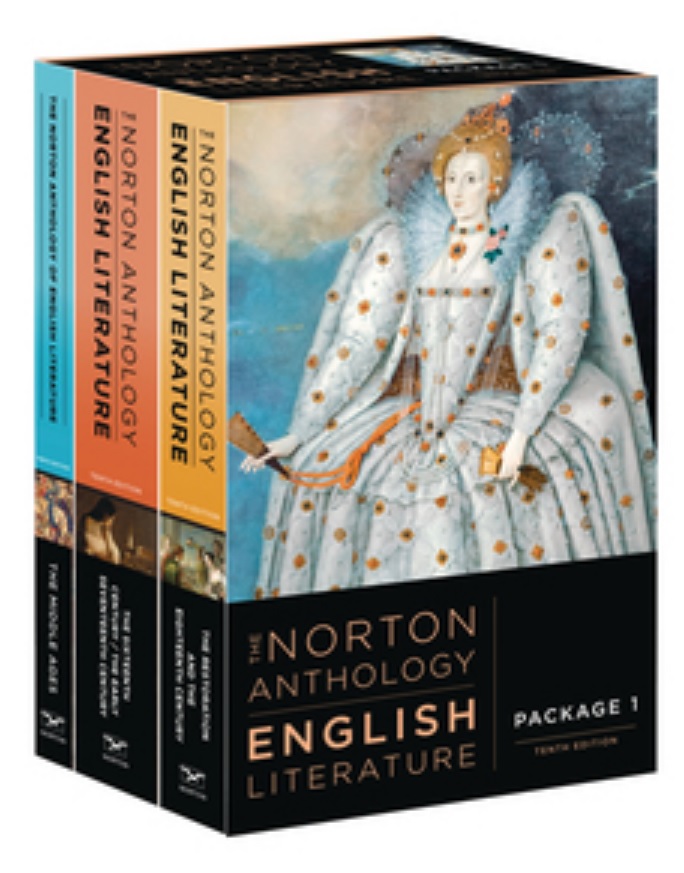 Reidhead herself is a sterling example of that. In 1983, she joined the company as a traveling college sales representative covering Ohio, Kentucky and Indiana. In 1984, she became assistant advertising manager of Norton's college department, and in 1986 became advertising manager. In 1988, she joined the editorial staff as associate editor for foreign language and freshman composition, then became editor, literature and composition, and in 1993, senior English editor, responsible for the Norton Anthologies. She edited the flagship Norton Anthology of English Literature, three editions of The Norton Shakespeare, The Norton Anthology of Literature by Women and The Norton Anthology of African American Literature, among others. In 1999, she became associate director of the college department, editorial director in 2007, and publishing director in 2014. She was named a v-p in 1993 and was elected to the board of directors in 1996. In 2016, she became president, and in 2020 she became chairman. She has also edited many books on the trade side, including works by Adrienne Rich, Pauli Murray, Russell Shorto, and Anne Enright (as well as Seamus Heaney on both the trade and academic sides). And she continues to edit--this fall Enright's new novel, The Wren, the Wren, will appear.
Reidhead notes the importance of so many Norton staff having come up through the editorial ranks and that she herself continues to edit. "This helps us better view what we'll publish and makes it a more collective experience," she says. "I always feel it's important to read and have opinions as a reader."
Reidhead is also busy outside Norton. She's on the board of the National Book Foundation, was chair of the board of governors of Yale University Press from 2012 to 2022, and just last month she became chair of the board of the Association of American Publishers.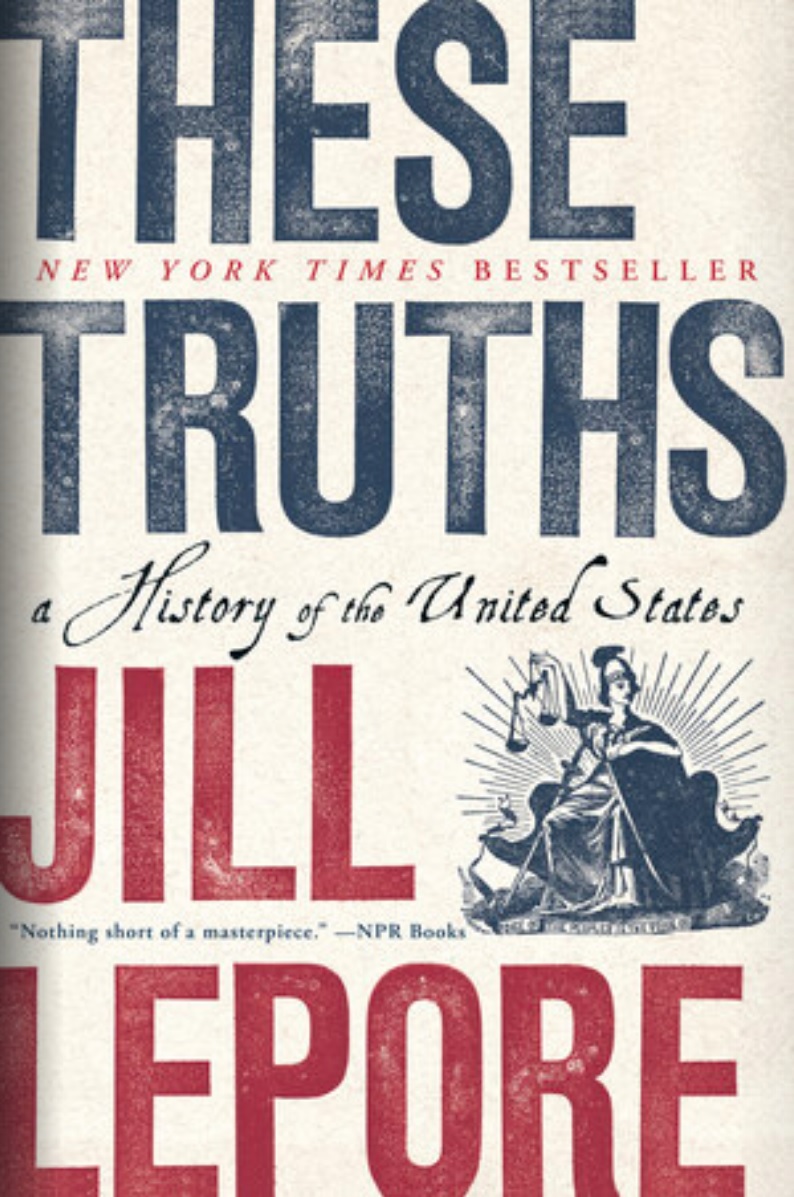 "I feel I stand on the shoulders of giants," Reidhead says. "The continuity at Norton is unusual." She adds: "But it's a kind of continuity that keeps us forward-looking and nimble. All of us at the company today follow in a long line of independent thinkers. Our tradition is to chart our own course each and every day."
The trade and college publishing programs are also key to the company's success. Norton occupies "a space between the trade and academic world probably more than any other house in the business," Reidhead notes. "This synergy defines us and makes us unique in publishing." Most other trade publishers that had substantial college publishing operations have sold them.
In many cases, Norton authors' books are first published on the academic side or on the trade side and then find a strong audience in the other market. Among authors who have started on the trade side and whose work then finds a strong academic audience are Jill Lepore, whose These Truths, a trade survey of U.S. history, has just been adapted for the college market, with the textbook appearing in March, and Eric Foner, author of acclaimed trade books like the Pulitzer Prize-winning The Fiery Trial, whose college book Give Me Liberty!: An American History has become the leading textbook in the U.S. history survey category.
In the other direction, Norton commissioned Seamus Heaney to do a translation of Beowulf for the academic market. Beowulf: A New Verse Translation was later published as a trade title. The same happened with Emily Wilson's translation of the Odyssey. (In the fall, Norton is publishing Wilson's translation of the Iliad.)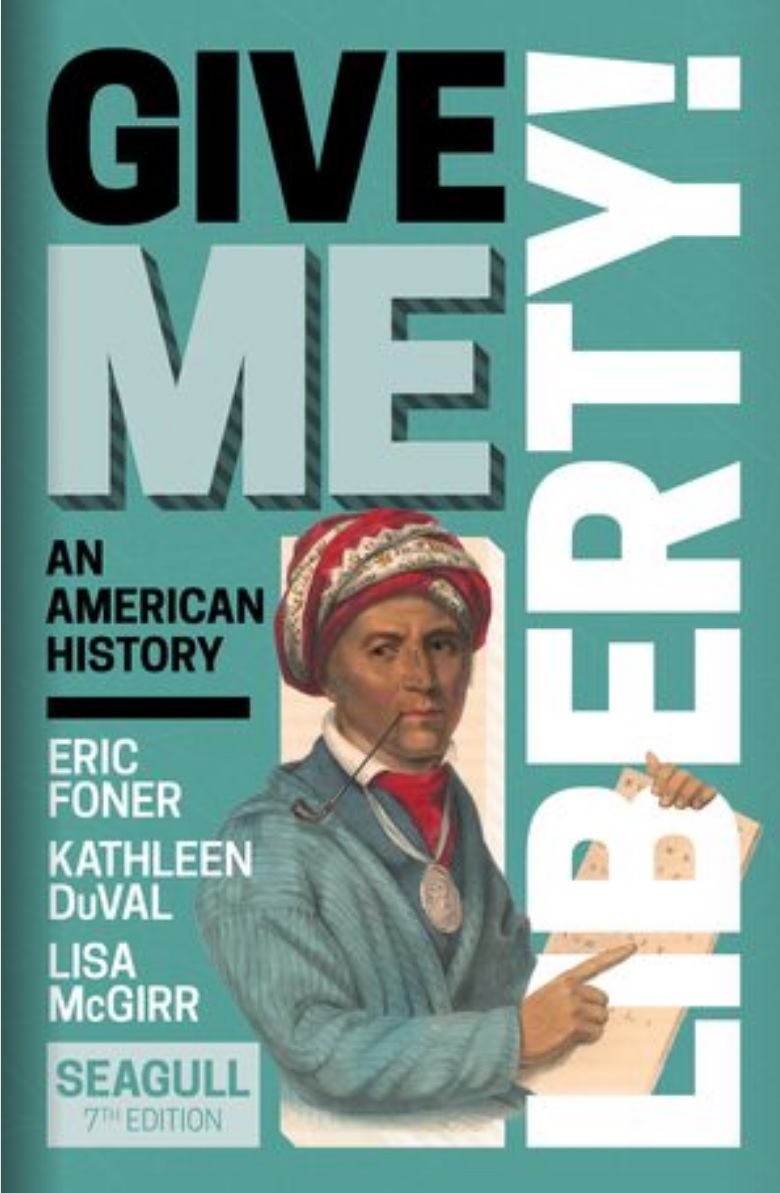 Over the years, the company has expanded and carried on the founding principles in a variety of ways, but has been very selective about new ventures both inside and outside the company. The Norton Anthologies, the first of which appeared in the early 1960s, were "essentially a new business creation," Reidhead says. They have become perennial bestsellers and used in classrooms around the world.
In the 1970s and 1980s, Norton founded Norton Professional Books, which are written by respected leaders in their fields and have a leading edge focus on mental health, education, psychotherapy & psychiatry and architecture & design.
At the turn of the century, "the world of digital courseware in the education market finally took off," Reidhead says, a move that was accelerated by the pandemic. As a result, Norton's investment here is paying off, and the company's digital educational offerings stand out because of its commitment to "the kind of editorial the company stands for." She acknowledges having "some stumbles, but I feel we've found our way in a marketplace that has largely abandoned the book." By contrast, Norton sees "the book, the author, the editor, the publisher as part of our DNA." Educational courseware is "a very significant part of our identity and business."
In 2018, Norton founded Norton Young Readers, focusing on books for ages three through middle grade and YA, selling into schools and the trade. (The colophon features a youthful Norton seagull with knobby knees.) This kind of publishing is "essential to the business," Reidhead says. "Norton grows readers for life, for their entire lifespan, and if we don't have children fall in love with reading, we soon won't have a publishing business."
The company has also made only few acquisitions of other publishers. In 1974, Norton bought the backlist of storied publisher Liveright, and in 2012, it revived the name as an imprint. Reidhead calls the Liveright list, edited for a decade by Robert Weil and now Peter Simon, "extraordinary."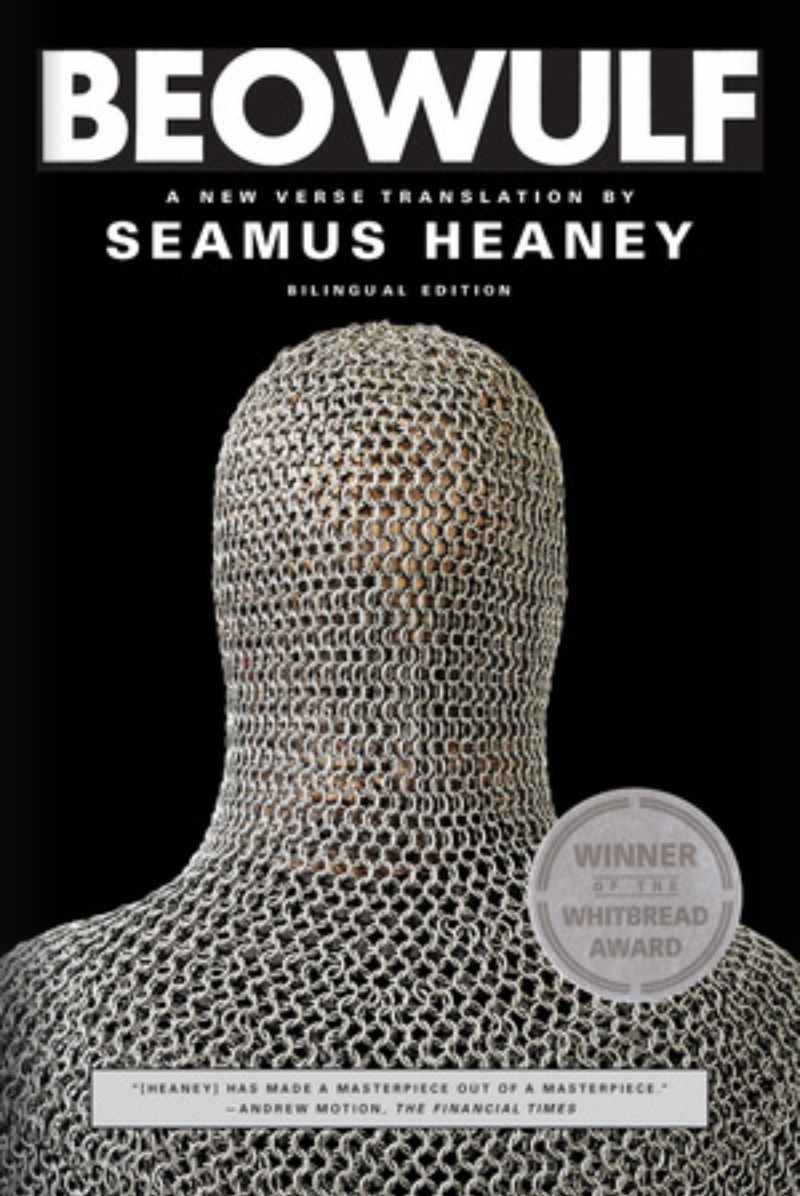 In 1996, Norton acquired Countryman Press, which specializes in a range of lifestyle categories, including wellness, cooking, travel, gardening, parenting, pet care, nature and more. The books are handsomely designed, often lavishly illustrated, authoritative and always engaging.
Norton also distributes more than a dozen distinguished publishers that the company "sells like we sell our own," as Reidhead describes it. "Our distribution clients are really important to us." Some of the distribution relationships go back many decades, such as with New Directions and Thames & Hudson. The distribution clients also include Abbeville Press, Albatross, Blue Guides, George Braziller, Inc. and Persea Books, CIRC, Fantagraphics, Kales Press, Penzler Publishers, Pushcart Press, Tilbury House Publishers, Tin House Books and Well Trained Mind Press.
"We like our client publishers to be complementary to Norton," Reidhead adds. "Our relations are warm and personal: we know the people and the books, and we're actively looking for more."
The Amazing Norton Backlist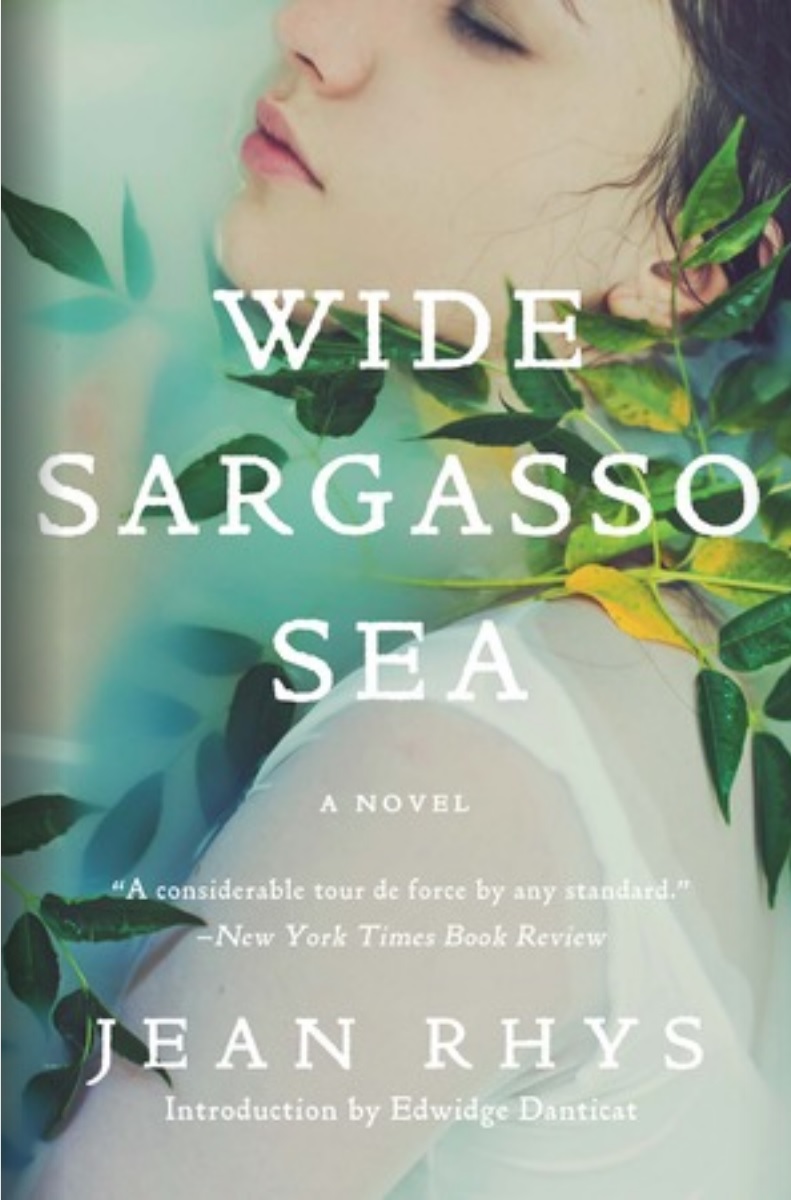 Norton's backlist is one of the most striking in U.S. publishing, marked by titles that "lock into people's brains," make readers look at the world in different ways and "change conversations," as Norton chairman and president Julia Reidhead puts it. These are books with "enduring influence," and she notes that numerous people inside and outside the company can name Norton books that changed their life.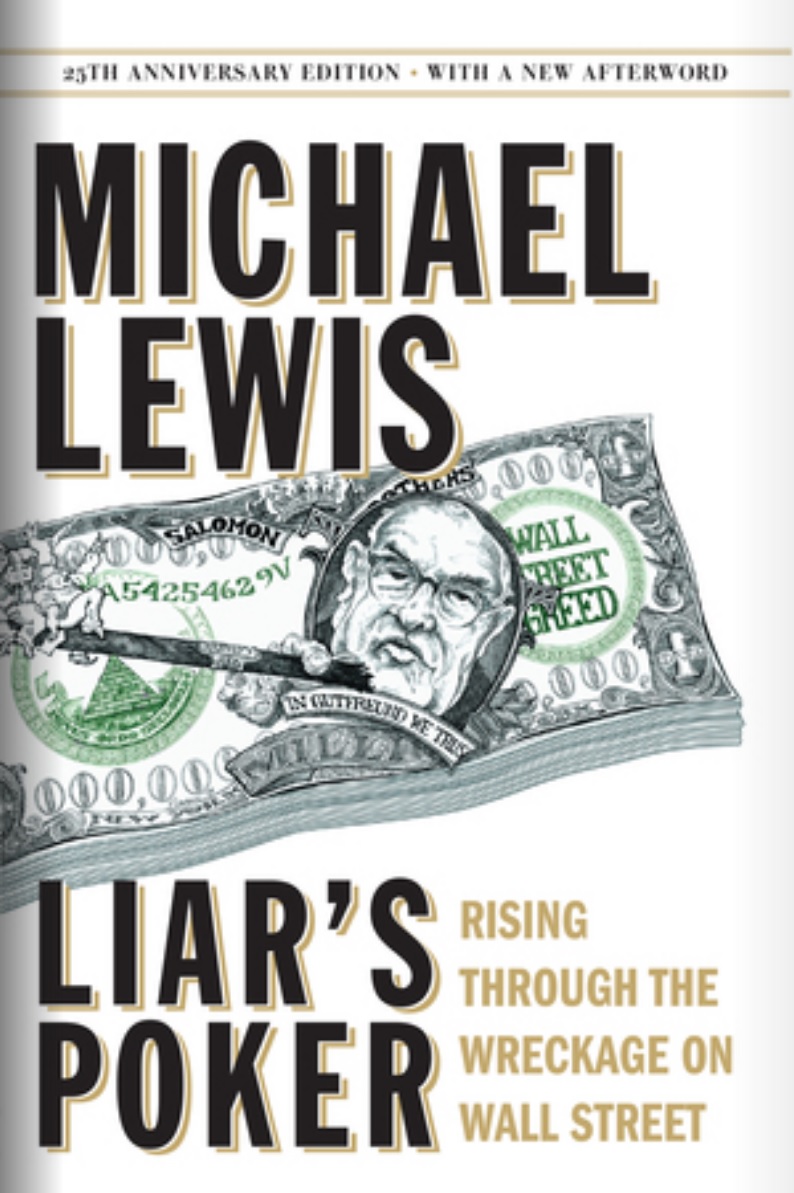 Primarily nonfiction they include, in rough chronological order, Philosophy by Bertrand Russell, The Greek Way by Edith Hamilton, New Introductory Lectures by Sigmund Freud, Letters to a Young Poet by Rainer Maria Rilke, Childhood and Society by Erik Erikson, The Ugly American by William J. Lederer and Eugene Burdick, A Clockwork Orange by Anthony Burgess, The Feminine Mystique by Betty Friedan, Wide Sargasso Sea by Jean Rhys, Eleanor and Franklin by Joseph P. Lash, Diving Into the Wreck: Poems 1971-1972 by Adrienne Rich, Thomas Jefferson: An Intimate History by Fawn M. Brodie, American Slavery, American Freedom by Edmund S. Morgan, The Black Unicorn by Audre Lorde, The Culture of Narcissism by Christopher Lasch, The Stranger Beside Me by Ann Rule, "Surely You're Joking, Mr. Feynman!" by Richard P. Feynman, edited by Ralph Leighton, Liar's Poker by Michael Lewis, Mother Love by Rita Dove, Fight Club by Chuck Palahniuk, Guns, Germs, and Steel by Jared Diamond, The Perfect Storm by Sebastian Junger, House of Sand and Fog by Andre Dubus III, The Return of Depression Economics by Paul Krugman, Beowulf: A New Verse Translation by Seamus Heaney, Stiff by Mary Roach, the authorized edition of The 9-11 Commission Report, Give Me Liberty! by Eric Foner, The Hemingses of Monticello by Annette Gordon-Reed, The Post-American World by Fareed Zakaria, The Red Book by Carl Jung, edited by Sonu Shamdasani, The Overstory by Richard Powers, These Truths by Jill Lepore.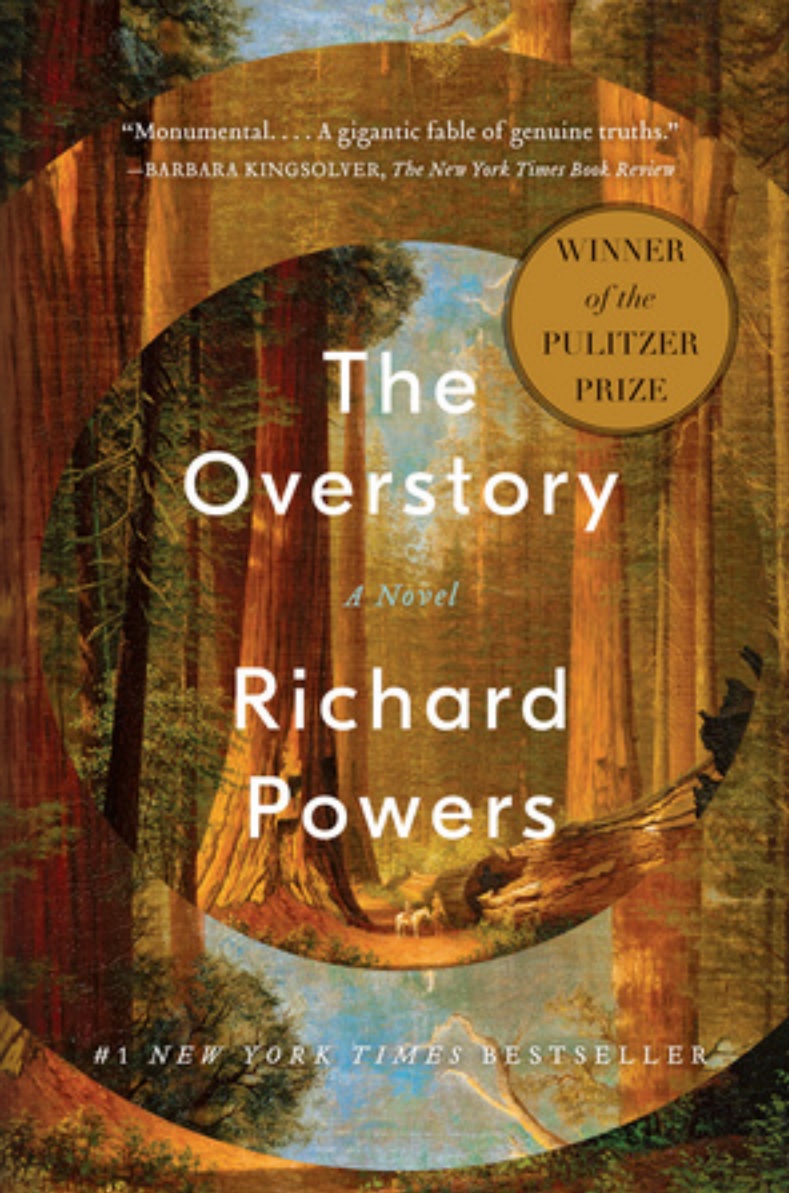 The Norton Anthologies also comprise a major part of the Norton backlist, and include The Norton Anthology of World Masterpieces, The Norton Anthology of English Literature, The Norton Anthology of Literature by Women, and The Norton Anthology of African American Literature. In addition, the Norton Critical Editions--including hundreds of titles--help students study and appreciate a range of classic works in world literature.
To see a full list, click here.
Publisher-supported content.
Rediscover
Rediscover: The Night Agent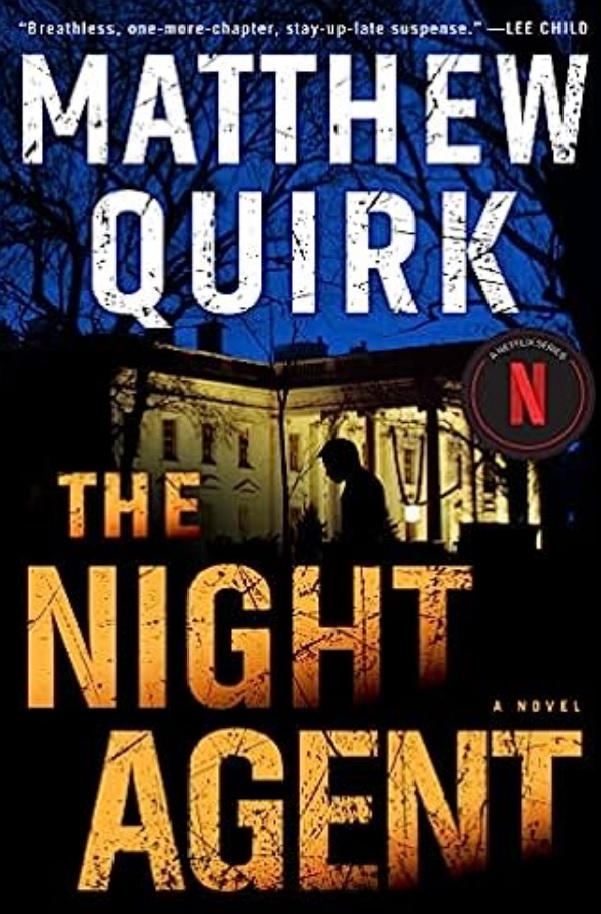 A 10-episode series based on Matthew Quirk's 2019 novel The Night Agent was released on Netflix yesterday. It stars Gabriel Basso as FBI agent Peter Sutherland, whose job is to monitor an emergency espionage hotline in the White House basement that never rings. A call finally comes from a frantic civilian named Rose Larkin (Luciane Buchanan), who tangles Sutherland in a conspiracy involving a Russian mole in the White House. Created by Shawn Ryan (S.W.A.T., The Shield), The Night Agent also stars Hong Chau, Sarah Desjardins, Fola Evans-Akingbola, Eve Harlow, Enrique Murciano, Phoenix Raei and D.B. Woodside.

Deadline noted that when Ryan "announced that he was adapting the show in late 2020, he was discussing some of the favorite books he'd read that lockdown year. He listed The Night Agent in the category of 'Books I Read, Decided to Adapt for Television and May Have Already Finished Writing the Pilot Episode.' Netflix ordered The Night Agent to series seven months later."

Matthew Quirk, former reporter at the Atlantic, is the author of numerous espionage thrillers, including The 500 (2012), Cold Barrel Zero (2016), Hour of the Assassin (2020) and Red Warning (2022). His upcoming book, Inside Threat, will be published by Morrow on June 13. The Night Agent is also available from Morrow.