Week of Friday, April 28, 2023
Tomorrow is Independent Bookstore Day! Help us celebrate by checking out some of these terrific titles. Among our standout nonfiction this week: historian Kate Cooper's portrayal of the four "enigmatic women who helped shape the world and worldview" of St. Augustine in Queens of the Fallen World; Chita, "a showstopping retrospective" by musical theater legend Chita Rivera; and Ava Chin's "exceptional sophomore memoir," Mott Street, a follow-up to her Eating Wildly. Plus Harvest House, Cynthia Leitich Smith's "atmospheric, transfixing mystery," a companion novel to her Hearts Unbroken, and so many more!
In The Writer's Life, Claire Dederer discusses her surprise at the response to her 2017 Paris Review essay, "What Do We Do with the Art of Monstrous Men?", and her further exploration of its themes in her book Monsters.
The Best Books This Week
Fiction
Science Fiction & Fantasy
In the Lives of Puppets
by TJ Klune
TJ Klune (Flash Fire; The Extraordinaries; The House in the Cerulean Sea) tugs readers' heartstrings with In the Lives of Puppets, a sweetly angsty, wholly charming post-robot-apocalypse retelling of Pinocchio. Young human man Victor Lawson lives a happy, albeit secluded, life with his loving android father, Giovanni, and his friends Nurse Ratched, an endearingly sociopathic medical robot, and Rambo, a robot vacuum suffering a perpetual existential crisis. Their idyll short-circuits when Victor rescues Hap, a handsome, surly android, from a scrap heap and reactivates him. Hap has no memory of his past but, despite Giovanni's misgivings, he insists he will not harm anyone. Then androids from the outside world discover the family's location, abduct Giovanni, and take him to the City of Electric Dreams. Victor must confront the horrible secrets of his father's old life while leading Hap, Rambo, and Nurse Ratched on a rescue mission through the wilderness of the former United States and into the heart of a dystopian society populated by robots--where saving Giovanni may require dismantling the entire system.
This classic story, retold slant, combines snarky humor with ponderings about the power of choice and forgiveness. Victor's sidekicks steal the show as comic relief, especially wisecracking Nurse Ratched, who says of Hap, "I have a crush on him. Or I want to crush him." Victor identifies as asexual and has tender, complex feelings for Hap, underscoring the tension between artificial and natural life. Speculative fiction readers will fall in love with this whimsical, bittersweet fable. --Jaclyn Fulwood, blogger at Infinite Reads
Tor, $28.99, hardcover, 432p., 9781250217448
The Nanny
by Lana Ferguson
A single dad and his new live-in nanny find a second chance where they least expect it in Lana Ferguson's steamy romance debut, The Nanny. Former camgirl Cassie Evans has just been laid off from a children's hospital when she finds an ad for a high-paying job that allows for her studies in occupational therapy. Executive chef Aiden Reid needs a nanny who can provide consistency for his nine-year-old daughter, Sophie, and accommodate his late hours. It's a perfect fit--except for the inconvenient and intense chemistry.
When she spots Aiden's distinctive scar, Cassie realizes that he isn't just any hot dad; he's one of her former OnlyFans patrons and the same man who ghosted her a year earlier when they'd been talking about meeting in person. Even as Cassie tries to decide when and how to tell Aiden, it's not long before they give in to temptation. Aiden and Cassie's physical relationship dominates their time together. The deception plot is complex enough that it's believable, but Ferguson doesn't drag it out for too long, choosing instead to focus on the protagonists' remaining obstacles on their way to Happily Ever After. Ferguson balances the heat by developing the relationship between Cassie and Sophie and lightens things up with regular visits from Cassie's former neighbor Wanda.
This high-heat, high-sweet romance--for fans of Julie Murphy and Sierra Simone's A Merry Little Meet Cute and Rosie Danan's The Roommate--is a funny, sex work-positive take on the boss-employee trope. --Suzanne Krohn, librarian and freelance reviewer
Berkley, $17, paperback, 432p., 9780593549353
Mostly Veggies: Easy Make-Ahead Meals for Healthy Living
by Brittany Mullins
Brittany Mullins of the website Eating Bird Food shares her strategies for planning and preparing vegetable-forward meals, plus lots of flexible recipes, in Mostly Veggies: Easy Make-Ahead Meals for Healthy Living. To readers wary of spending hours preparing endless containers of the same bland meals, Mullins says that the "beauty of meal prep is how flexible it is and how easy it can be adapted to your life." The process of planning, prepping, and cooking enough meals to feed a family for a week can be daunting, but Mullins breaks it down into achievable parts and provides plenty of encouragement along the way. She also shares four months of seasonal meal plans, complete with prep tasks and a shopping list, which provide a good framework for future customization.
Some of the make-ahead mainstays are here, including overnight oats and Mason jar salads, but Mullins adds plenty of variety. Breakfast recipes include sweet and savory options, like Kale Breakfast Quesadillas and Sweet Potato Pancakes. Salads are meat-free but hearty, such as a Cobb Salad with Coconut Bacon, which includes hard-boiled eggs and chickpeas. The best sections feature recipes meant for weeknight cooking: those cooked on a single sheet pan and one-pot or one-pan meals.
This is not a weight loss guide or a restrictive diet plan, but rather an invitation to shift plate composition. Readers can substitute meat for the tofu or beans in these recipes, but they'll always be eating mostly veggies. --Suzanne Krohn, librarian and freelance reviewer
Voracious, $30, hardcover, 272p., 9780316427920
Queens of a Fallen World: The Lost Women of Augustine's Confessions
by Kate Cooper
In Queens of a Fallen World, historian Kate Cooper (Band of Angels) reveals the enigmatic women who helped shape the world and worldview of the author of Confessions. Before he was St. Augustine, bishop of Hippo, he was simply Augustine, son of Monnica of Thagaste, in northern Africa. Augustine was "a man who noticed women" as he grew into early adulthood; he memorialized them in his autobiography Confessions for the things they said and lessons they taught. Cooper introduces readers to these four women, who she believes contributed to Augustine's legacy as one of Latin Christianity's most exceptional thinkers: Empress Justina, who tested the limits of her power against male ecclesiastical authorities; his mother, Monnica, who shared childhood stories carrying heavy doses of moral reasoning; a 10-year-old heiress, whom Cooper calls Tacita, or "the silent one," arranged to marry Augustine; and, finally, Augustine's lover of a decade, whom Cooper calls Una (or "one"), the love of his life.
Relying on the Confessions as the primary source material, Cooper admits that Augustine "looms large, and seeing past him requires effort," which she does through well-researched reconstructions of the turbulent fourth-century class and cultural dynamics that circumscribed female agency. A gift of scholarship is Cooper's historical resurrection of Monnica, the formidable Christian mother who Augustine often used as an "alter ego" in his early philosophical dialogues. Queens of a Fallen World reads between the lines of Augustine's famous autobiography to illuminate four women who all left an indelible mark upon the man. --Peggy Kurkowski, book reviewer and copywriter in Denver
Basic Books, $30, hardcover, 304p., 9781541646018
The Ugly History of Beautiful Things: Essays on Desire and Consumption
by Katy Kelleher
As people debate whether it's okay to love beautiful art made by morally dubious individuals, Katy Kelleher mulls over a companion question in her finely wrought collection, The Ugly History of Beautiful Things: Essays on Desire and Consumption: Is it okay to love and own beautiful things that have a dark institutional history? Each of the book's 10 essays focuses on a particular thing of either beauty or beauty-enhancing value: the mirror, the flower, perfume, silk, and so on. Kelleher blends reportage with autobiography, documenting each subject's history (the science and mythology behind it, how it acquired value) while interweaving her highly personal take on the subject: as a Mainer, a millennial, a parent, and someone prone to depression. Although the central project of the book is to face the grim past of treasured things ("The slave trade was funded in no small part by cowrie-shell money"), Kelleher isn't on the side of self-denial: "I do believe the experience of contemplating something and judging it to be beautiful does provide a little moment of mental ecstasy, a petit mort for your brain."
The Ugly History of Beautiful Things makes a valiant case for consuming conscientiously whenever possible: "I want you to understand how that beauty came to be, what price was paid and by whom, and how you can most ethically partake in the beauty of the world, whether it is by visiting a museum, walking on a beach, or commissioning a painting." Or by reading a lovely book like Kelleher's. --Nell Beram, author and freelance writer
Simon & Schuster, $27.99, hardcover, 272p., 9781982179359
The Gift of Restlessness: A Spirituality for Unsettled Seasons
by Casey Tygrett
Chicago-area spiritual director Casey Tygrett's third work of religious self-help, The Gift of Restlessness, makes a case for living in the present rather than rushing past what makes us uncomfortable--after all, "holy... things live in those spaces we'd rather avoid." By paying attention to impatience, he argues in a clear and compassionate book seasoned with personal experience, we see what needs to change. Tygrett (As I Recall) writes that he finds himself unsettled every six months or so. When his daughter had a mental health crisis and he required eye surgery, he realized anew the need to live in trusting openness. He believes restlessness is an ever more widespread phenomenon in the pandemic era, as loneliness and fear about the future exacerbate dissatisfaction.
Although there is a Christian perspective here, references to "Spirit" or "the Divine," as well as a genderless "God," promote inclusiveness and ensure the book will be useful to those from other backgrounds. The Lord's Prayer offers a template of universal human questions that serve as chapter titles, such as "Is There Enough?" and "Can Things Be Mended?" Each chapter also ends with a straightforward meditation exercise. The frame of reference is wide, with sources of insight including Buddhist nun Pema Chödrön and Wintering author Katherine May. Tygrett incorporates secular wisdom and looks for the sacred in the everyday, often experiencing epiphanies while walking Winston the Westie.
Alive to common human frailties and the yearning to belong, this is a timely, practical companion for questioning wanderers. --Rebecca Foster, freelance reviewer, proofreader, and blogger at Bookish Beck
Broadleaf Books, $18.99, paperback, 163p., 9781506483566
Momfluenced: Inside the Maddening, Picture-Perfect World of Mommy Influencer Culture
by Sara Petersen
Sara Petersen examines the distinct intersections of American motherhood and influencing culture in Momfluenced: Inside the Maddening, Picture-Perfect World of Mommy Influencer Culture. With candor, she shares her experience of motherhood as "so boring, so hard, and so thankless," a reality that resulted in fascination with mothers on Instagram who "make it look magical, like the only thing anyone would ever want to be." Petersen, drawing on extensive research, explores the ways momfluencing reflects and supports systemic inequities in American motherhood--and the many ways it directly benefits and harms mothers.
Petersen defines a momfluencer as "someone who monetizes her identity as a mother on a social media platform," though her analysis includes the impact of any mother's story marketed for the masses. From Betty Crocker ads in the 1950s to mommy bloggers in the early aughts, she applies a cultural and historical lens to the origins of momfluencing, ultimately arriving at a present-day analysis grounded in the legacy of the Cult of Domesticity, the unattainable ideal of the perfect (white) mother, and the shockingly fast growth of social media. Throughout, Momfluenced weaves in examples of momfluencers in the wilds of Instagram to offer very real anecdotes about the ways such content connects new mothers with important resources about mental health and postpartum care; the dangerous political roots underlying some trends; and the capitalist underpinnings of the industry designed to get emotionally vulnerable mothers to buy, buy, buy. Momfluenced is eye-opening and affirming, guaranteed to resonate with anyone who has interacted with a mother and social media in the 21st century--in other words, anyone at all. --Kerry McHugh, freelance writer
Beacon Press, $28.99, hardcover, 320p., 9780807006634
Written: How to Keep Writing and Build a Habit that Lasts
by Bec Evans and Chris Smith
Written is a valuable contribution to the how-to-write genre that meets writers--and would-be writers--wherever they live, and addresses whatever they are trying to write, and how they are trying to do so. With lighthearted but purposeful prose and a mix of detailed technical research, applied social and productivity science, author testimonies, inspirational quotes, and personal anecdotes, writing coaches Bec Evans (How to Have a Happy Hustle) and Chris Smith, founders of Prolifiko, have something to offer all kinds of writers across genres, ambitions, and skill levels.
From establishing productive, sustainable writing routines to a full-on dismantling of "the quantity myth," Written is full of success stories, cautionary tales, exercises, and advice from literary authors, commercial authors, nonfiction testimonial writers, academic writers, and more. Evans and Smith offer guidance for every challenge by cataloging the immensity of advice on writing; combing through information to separate fact from fiction; and offering sound, specific advice from conventional wisdom; their comprehensive approach ensures Written will have lasting value as a desk reference.
Last but not least, Evans and Smith impart a reassuring philosophy gleaned from years of practice and research. While recognizing that individuality is at the heart of writing--and that a personalized writing process is fundamental to all good work--Evans and Smith also emphasize that at the heart of a successful, replicable writing process is a strong system and an embedment, whether in a community of like-minded individuals or in routines unique to a particular place. --Walker Minot, writer and editor
Icon Books, $25, hardcover, 288p., 9781785789038
The Writer's Life
Claire Dederer: 'The World Was More Interested in Nuance than I'd Suspected'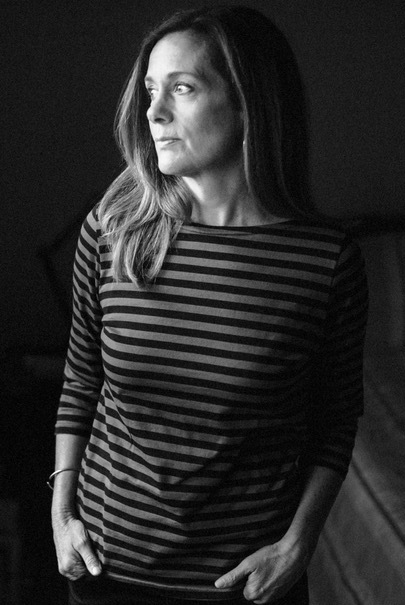 (photo: Jenny Jimenez)
Claire Dederer began her writing career as Seattle Weekly's chief film critic. She's the author of two memoirs: the New York Times bestseller Poser: My Life in Twenty-Three Yoga Poses and Love and Trouble: A Midlife Reckoning. Dederer lives in Seattle on her late father's houseboat. Shelf Awareness spoke with her about her third book, Monsters: A Fan's Dilemma (Knopf, $28, reviewed in this issue), which grew out of her widely read 2017 Paris Review essay "What Do We Do with the Art of Monstrous Men?"
Did you have any inkling that "What Do We Do with the Art of Monstrous Men?" would catch fire as it did, and what most surprised you about the feedback you received?
I had no idea it would take off the way it did. Funnily enough, it was as a citizen that I found the response most gratifying. The essay was written as the first chapter of a projected book (the book that would become Monsters)--I'd been working on that opening chapter/essay for about a year. It looked as though I'd whipped it off as a response to the #MeToo conflagrations of October 2017, but I'd actually been interrogating the subject for a long time. Given how screwed up and reductive our political discourse was during this period (and remains), I was moved and encouraged that people were responding to a piece that was not a hot take, but a long-simmering consideration. It made me feel like the world was more interested in nuance than I'd suspected, and that gave me a feeling of hope.
On the other hand, I was shocked by how savage the Woody defenders could be! Those men's-rights-type people are out of their gourds. Yes, I realize I'm saying this in print. Bring it on, you maniacs.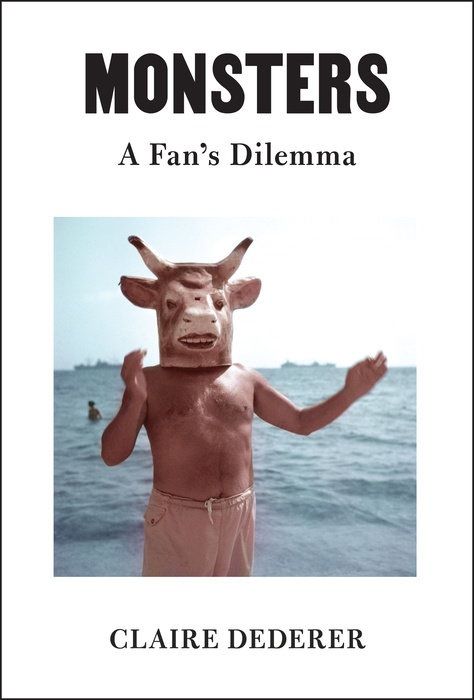 In Monsters you write (semiseriously), "I wished someone would invent an online calculator--the user would enter the name of an artist, whereupon the calculator would assess the heinousness of the crime versus the greatness of the art and spit out a verdict: you could or could not consume the work of this artist." What do you think would happen if the world somehow produced such a calculator?
I guess people would figure out a way to bludgeon one another with it? Monsters is very much about recognizing that each person has their own inner landscape and history that will shape their response--so I guess we each need our own calculator. (And I believe we each already have one, if we just pay attention to what we're actually feeling.)
Monsters isn't issuing directives, but what would you say to someone who proposed taking a purely emotional approach to your book's central dilemma--something like "Reject the work of a monstrous man if it makes you feel uncomfortable, and enjoy it if it doesn't"?
One of the projects of the book is to reclaim the emotional response to the work. To acknowledge that we're all informed by emotion, as well as by our own biography, and by the forces of history--whether we're aware of all those influences or not. So I'd probably say "Good on ya" to this person, except that would be pretentious because I'm not Australian.
I know from Monsters that you're not a fan of the phrase "cancel culture," which you describe as "hopelessly non-useful, with its suggestion that the loss of status for the accused is somehow on a par with the suffering endured by the victim." Is there a better way to sum up the fairly recent phenomenon of condemning and then closing the door on public figures who are guilty of rotten behavior?
The problem with the phrase "cancel culture" has to do with the way it's been twisted, torqued, spindled, and mutilated after years of use. I think this topic is so hugely divisive and such a political football that any phraseology would ultimately become distorted. What I want is this: a phrase that wasn't so reflexively dismissive of a complex and difficult dynamic, and that doesn't inherently demean people who've shown courage in coming forward to tell their stories.
I'm glad you mention John Lennon in Monsters. I often think about how, if he had been canceled in his lifetime for hitting his first wife, which is of course appalling, he wouldn't have been able to go on and serve the feminist cause the way he did--by championing women's lib, by becoming the first celebrity househusband, and so on. Is this "big picture" view something that fans should keep in mind when considering writing off a monstrous man?
I truly don't know what anyone should do, but I find in my own experience that this kind of long-game perspective really can matter. It's part of the personal equation, along with my own emotions, my own history, my own sense of the crucialness of the work itself.
What role do you think a monstrous man's contrition plays in his possible redemption or image rehabilitation?
As a recovering alcoholic, I find myself aligned--happily or unhappily--with people who have hauled themselves into a position where they are seizing a second chance. Displays of contrition are sometimes facile or cynical, and they sometimes center the experience of the wrongdoer over the experience of their victim(s). But surely contrition is an essential human possibility. Knowing you've done wrong, wanting to do better--if we obliterate that possibility, we've surrendered the capacity to grow and the capacity for real empathy, all at once.
Did you have any trepidation about writing Monsters, given that it takes on tinderbox topics, and what do you predict the response to the book will be?
Let me tell you about my extensive recent experimentation with anxiety-management pharmaceuticals! Seriously, this has been a harrowing book to prepare for publication. I fully expect torch-bearing crowds to converge on my house from all sides.
There's a saying that fear wonderfully concentrates the mind, and that's been my experience. The intense anxiety about the explosiveness of the subject matter led me to poke and prod every utterance in the book to make sure it was what I really thought. This turned out to be a good thing, in terms of my confidence in what I'd written.
In the end, though, I had to try to forget all that and find a way to write without defensiveness. I took as my guiding light this quote from Melissa Febos: "You have to write for the reader of best faith, the reader who most needs your work, and you need to do your absolute best work for that reader." So I cast the bad faith reader out of my mind and pushed the book to be more vulnerable and more true. --Nell Beram
Rediscover
Rediscover: Kate Saunders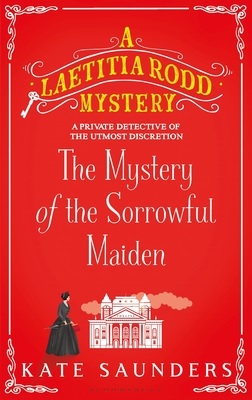 Kate Saunders, a prize-winning novelist, journalist and critic "whose many achievements emerged despite a life of suffering and loss," died April 21 at age 62, the Guardian reported. Saunders initially worked as an actor, joining the National Theatre in 1983, an experience that inspired her second novel, Storm in the Citadel (1989), and the third of her detective novels, The Mystery of the Sorrowful Maiden (2021). By the age of 26, she won a Betty Trask prize with her first novel, The Prodigal Father (1986), which launched a career that produced more than 20 novels for adults and children, ranging from historical romance to detective stories to children's books. A columnist for the Sunday Times, the Daily Telegraph, the Sunday Express, She, and Cosmopolitan, she also judged the 1990 Booker Prize and the 2007 Women's Prize.

Saunders became a regular contributor to radio and TV, but that changed "when she gave birth in 1993 to her only child, Felix, and learned on the same day that she had multiple sclerosis," which was kept secret from all but her immediate family, the Guardian noted. She signed up to write five historical romances, starting with her epic Night Shall Overtake Us (1993), which was a bestseller, "but equally good was one of her wittiest romantic comedies, Bachelor Boys (2004)."

Her children's series, The Belfry Witches, which began with A Spell of Witches (1999), was made into a BBC TV series. Saunders also co-wrote Catholics and Sex (1992) with Peter Stanford, then editor of the Catholic Herald, and they later presented a TV series based on the book. Increasingly frail, Saunders still produced several children's books, including Beswitched (2010), Magicalamity (2011), and The Whizz Pop Chocolate Shop (2012). She was also a contributor to the 2016 authorized Winnie-the-Pooh sequel, The Best Bear in All the World.

After her 19-year-old son committed suicide, however, the "shock and grief of this brought on the deterioration of Kate's MS, which went from relapsing-remitting to advancing, and could no longer be kept secret. It was now that she wrote her masterpiece, Five Children on the Western Front, published by Faber in 2014, and, as she put it, 'the book of my life,' " the Guardian wrote.

That book won the 2014 Costa children's book award, and was shortlisted for the Guardian and Carnegie prizes for children's literature. Her novel The Land of Neverendings was also shortlisted for the 2019 Carnegie medal. She published a detective series about a Victorian archdeacon's widow, Mrs. Rodd, starting with The Secrets of Wishtide (2016). Her last children's book, A Drop of Golden Sun, will be published by Faber in 2024.