Week of Friday, April 21, 2023
Welcome to our celebration of Poetry Month! Among our reviews this week: Above Ground, "a tender yet powerful collection" of 70 poems from Clint Smith, "center[ing] his experience as a Black man, a husband, and a father in a rapidly changing... world"; Dislocations by Canadian poet Karen Enns, which "skillfully evokes a rural upbringing and revels in the beauty of nature and music"; and Feast, the debut poetry collection from Ina Cariño, drawing from life in the Philippines and the U.S. in "a true banquet for the senses."
Poet Maggie Smith in The Writer's Life talks about her memoir in vignettes, You Could Make This Place Beautiful, and the way "I enter every writing project as a poet," whether it's a book review or an e-mail.
The Best Books This Week
Fiction
You Could Make This Place Beautiful: A Memoir
by Maggie Smith
"This isn't a tell-all," poet Maggie Smith (Goldenrod; Keep Moving) writes in the opening pages of her brilliant, beautiful memoir, You Could Make This Place Beautiful. It can't be, she argues, because she is not an omniscient narrator, she cannot know all, and because some of what she offers in the pages that follow is, in fact, an account of what she does not know. It's a "tell-mine" instead, a version of the pain and hardship brought on by the dissolution of her marriage--but also found in the marriage itself, in a life spent making herself small enough to fit inside of an institution and a partner that did not serve her, not really, or offer room for growth and expansion.
You Could Make This Place Beautiful could easily be described as brutal in its telling. But in that darkness, Smith finds the promised beauty: in the soft fuzziness of her young son's earlobe, in learning to rollerblade during lockdown, in the cake dropped off by a neighbor on her first Christmas morning waking up without her kids. In these tellings, her memoir remains somehow soft in its brutality, yearning toward what is most human in us all: a desire to see and be seen, to understand and be understood. "I'm trying on so many metaphors, pushing toward understanding."
You Could Make This Place Beautiful makes a gift out of Smith's pain, tied up not in a neat bow, but offered with grace, humility and wonder as something to be treasured and held up gently, to see what it may reflect of ourselves when it touches the light. --Kerry McHugh, freelance writer
One Signal/Atria, $28, hardcover, 320p., 9781982185855
Secret Harvests: A Hidden Story of Separation and the Resilience of a Family Farm
by David Mas Masumoto, illus. by Patricia Miye Wakida
David Mas Masumoto has built a remarkable career as a third-generation organic peach and grape farmer, which has inspired his award-winning books, including Epitaph for a Peach (1995). Secret Harvests again features "the farm [he] had once rejected," which was initially created and nurtured by his Japanese immigrant forebears after enduring the imprisonment of Americans of Japanese descent during World War II. The one person never to call the family farm "home" was a maternal aunt, his mother's older sister who was separated from the family for 70 years.
"Ghosts inhabit our family history," Masumoto writes. "One of the ghosts who inhabit our farm is Shizuko, an aunt with an intellectual disability." In 2012, a hospice worker contacted Masumoto about Shizuko, who was, at age 92, "alive, barely." The kind stranger managed to find Masumoto through the obituary he wrote for his father two years earlier. Masumoto had been told Shizuko had died in her youth. To learn otherwise "is disruptive and disturbing, a departure from my understanding of family." As a writer, he seeks answers: "I try to capture the mosaic of her life as told through family stories combined with research, visits, and interviews." What emerges is a portrait of "thriving resilience."
Masumoto writes with an open vulnerability, intertwining what he can puzzle together of Shizuko's missing past with generations of their shared family's intimate experiences--of alienation, isolation, reunion. Stunning black-and-white linoleum woodcuts by artist Patricia Miye Wakida--whose Japanese American parents, too, were imprisoned during World War II--enhance Masumoto's text. Together, the pair present a spectacular, symbiotic homage to storytelling, both personal and historic. --Terry Hong, BookDragon
Red Hen Press, $26, hardcover, 232p., 9781636280776
My Cousin Maria Schneider
by Vanessa Schneider, transl. by Molly Ringwald
Cinema's appalling treatment of the French actress Maria Schneider (1952-2011), especially at the hands of director Bernardo Bertolucci, is the subject of My Cousin Maria Schneider, an exceptional memoir written by the actress's cousin Vanessa Schneider, a journalist in France, and translated by Molly Ringwald, who probably knows a thing or two about cinema's treatment of women. Bertolucci cast 19-year-old Schneider opposite Marlon Brando in 1972's Last Tango in Paris. The notorious rape scene was a surprise Bertolucci concocted to get a raw reaction out of unsuspecting Schneider. Her response to that trick, for which Bertolucci remained unrepentant, was to detest him for the rest of her life.
The experience also led to Schneider's battle with heroin and her difficulty finding future roles. Vanessa writes with affection about her cousin and demonstrates that Schneider was far more than the person tabloid journalism insisted on depicting. It's also a portrait of Vanessa's father, a Maoist hoping for revolution, and her mother, whose "skin is dark" and "wears her hair in an Afro that frames her beautiful face." A theme of the book is the difficulty some groups have fitting in with dominant cultures, whether it's "the inequality of men's and women's treatment in the film world" or darker-skinned people like Vanessa going to school with young men who whisper that she's "too dark" for their taste. This memoir is a moving tribute to an actress who deserved better and a cri du coeur for greater tolerance in all aspects of life. --Michael Magras, freelance book reviewer
Scribner, $26, hardcover, 160p., 9781982141509
The Wisdom of Morrie: Living and Aging Creatively & Joyfully
by Morrie Schwartz and Rob Schwartz, editor
Since his death in 1995, Morrie Schwartz--author, charismatic sociology professor, and social justice warrior--has experienced a vibrantly rich literary life. He posthumously became famous 25 years ago thanks to his former student, Mitch Albom, and his inspiring memoir Tuesdays with Morrie. The book explored Albom's friendship with Schwartz and espoused Schwartz's down-to-earth, personal, societal, and philosophical values--what the 78-year-old had learned about life as he faced ALS, a terminal disease. In The Wisdom of Morrie, Rob Schwartz, his son, has edited his father's last book, written before he became ill during the years 1989 to 1992.
Keeping Morrie's lively voice intact, this deeply empowering, easy-to-read narrative blends Morrie's philosophical wisdom, humor, and Buddhist-like mindfulness with personal vignettes and parable-like anecdotes of others. Captivating stories demonstrate how the aging process--despite fears, the onset of limitations, and diminished opportunities--can actually become an exciting period of great awakening, meaning, and purpose. Morrie offers practical tips and techniques, along with positive, motivating strategies that shatter stereotypes and misperceptions, encouraging others to grow, adapt, and develop, while expanding awareness, and dispelling apprehensions about growing older and facing mortality. Readers will reflect on issues such as dependency, solitude, letting go, and ways to cultivate more social and spiritual connectedness as a means to gain more control over life.
Morrie may be gone, but his wisdom--and Morrie's eternal quest to help others improve their lives--endures. This timeless trove of Morrie's insightful, inspiring writings opens a gateway of hope, bolstering purposeful self-esteem for readers of all ages. --Kathleen Gerard, blogger at Reading Between the Lines
Blackstone Publishing, $25.99, hardcover, 9798200813452
The Possibility of Life: Science, Imagination, and Our Quest for Kinship in the Cosmos
by Jaime Green
Jaime Green (editor of the Best American Science and Nature Writing series) tackles the premise of a question that has tantalized humanity for centuries in the fascinating The Possibility of Life: Science, Imagination, and Our Quest for Kinship in the Cosmos. Drawing on decades of research in SETI, the search for extraterrestrial intelligence, and from interviews Green conducted with eminent scientists (Abel Méndez, Katie Slivensky, Jason Wright, and more), each of the book's six chapters delves into one factor underpinning the possibility of finding life beyond our big, blue planet. But the book is not just a glimpse into an often-misunderstood area of scientific research; it is an exploration of the very meaning of life, humanity, personhood, consciousness, and existence.
Green uses classics of science fiction (such as Carl Sagan's Contact, James L. Cambias's A Darkling Sea, and Ted Chiang's "Story of Your Life") as a touchstone through which to think about concepts like evolution, intelligence, technology, and the forms that extraterrestrial intelligent life might take aside from humanoid. As she points out, much of science fiction that is focused on extraterrestrial life is, in fact, concerned with questions of human existence, and her book about potential extraterrestrial life, likewise, reveals much about humanity's existence and concept of itself. Green's writing discusses intensely complex ideas in clear and engaging ways, and is endearingly childlike in its wonder and awe. Readers can't help but be swept along in her curiosity and excitement. --Dainy Bernstein, literature professor, University of Pittsburgh
Hanover Square Press, $32.99, hardcover, 304p., 9781335463548
Stranded: Finding Nature in Uncertain Times
by Maddalena Bearzi
Maddalena Bearzi (Dolphin Confidential) developed a deep love for marine fauna during childhood summers in Sardinia. She cofounded the Ocean Conservation Society, which monitors Pacific populations of whales and dolphins, when she moved from Italy to Los Angeles in the 1990s. In Stranded, her third book, the marine biologist, temporarily confined to land by Covid-19 lockdowns, adopts a different tactic for exploring animal behavior: "an urban safari in my backyard and neighborhood." These nature essays exemplify evenhandedness, curiosity, and close observation. Bearzi decries her neighbors' unwarranted alarm over coyotes. The squirrels and lizards that her ungainly mutt, Genghis, longs to chase remind her of the need to live with invasive species. A local opossum teaches her to value unlovely creatures. From wasps to night-blooming flowers, her interest is wide-ranging. Her winsome black-and-white sketches head each chapter, too.
Bearzi realizes that she can connect with her surroundings "even without leaving home." She replaces her lawn with succulents and other drought-resistant native plants. Gardening is a relaxing pastime and a connection to her mother while they are separated. As a behavioral ecologist, the author views even Genghis as a subject of study, recording how he reacts to humans in masks. Nearly a year later, preparing to go back out onto the water, Bearzi exposes the plight of captive cetaceans and the perilous state of the oceans. The book is a passionate primer to appreciating everyday nature: "we can find the wild all around us if we only choose to see it." --Rebecca Foster, freelance reviewer, proofreader and blogger at Bookish Beck
Heyday, $25, hardcover, 224p., 9781597146043
Not Funny: Essays on Life, Comedy, Culture, Et Cetera
by Jena Friedman
It's no slight against comedian Jena Friedman to say that the title of her first book should be taken largely at face value. Not Funny: Essays on Life, Comedy, Culture, Et Cetera features not comedic essays but essential essays about comedy written by a woman who has been reporting for duty in a male-dominated and "comically unregulated work environment" for going on 20 years. Hilarious!
Together, the book's 16 autographical pieces chart Friedman's career path. She grew up in New Jersey in the 1990s and began performing stand-up in the mid-aughts. The job had its share of frustrations: wretched pay, predatory men, stupid questions. In one of the book's strongest pieces, "Brief Interviews with Hilarious Men," Friedman asks a handful of household-name male comics some of the questions she and other female comedians have been asked, but she flips the genders. Among the retooled questions: "When did you decide to become a male comedian?" and "Do you think men can be attractive and funny?"
In addition to stand-up, Friedman's work has included field-producing segments for The Daily Show with Jon Stewart and helming Soft Focus with Jena Friedman, which she describes as a "feminist prank show." "I wish that I could say I've encountered fewer predators as I've advanced through the ranks of this industry, but that would be a lie," Friedman writes. "I now just have more power and agency to avoid them." For an injection of power and agency, readers could scarcely do better than Not Funny. --Nell Beram, author and freelance writer
One Signal/Atria, $27.99, hardcover, 256p., 9781982178284
The Writer's Life
Maggie Smith: A Poet's Memoir in Vignettes
(credit: Devon Albeit Photography)
Maggie Smith is a poet, author, and creative writing teacher whose award-winning poetry collections include Good Bones and Goldenrod. Her book Keep Moving offered notes and musings on loss, creativity, and change. Smith has an MFA from Ohio State University and lives in Ohio with her two children. In her memoir in vignettes, You Could Make This Place Beautiful (Atria, reviewed in this issue), she explores grief, loss, divorce, and coming into one's self as an adult.
You are perhaps best known for your poetry, which explores many of the same themes found in your memoir, You Could Make This Place Beautiful. What drew you to write this in vignettes, instead of verse?
Whenever I approach any piece of writing, I'm always asking myself what the best form is to enact or embody the experience I'm writing about, so that form and content work together.
It didn't really make any sense to tell it in a different way because of the way that memory works associatively. The experiences in the book are marked by fragmentation and recursion and rumination and thinking back and processing grief and loss. I wanted the reader to feel the experience instead of just being told about the experience. I had to make the form as psychologically true as I could.
I'm a whittler, always looking for ways to trim connective tissue, cut the fat, ask myself questions about what's essential, what I can let go, where I can let a metaphor or image do the talking for me. It's a poet's memoir; I knew I would be coming to this book as a poet. I enter every writing project as a poet. It doesn't matter if I'm writing a book review for the Post or an e-mail (I probably e-mail like a poet). I had to write it my way, and my way tends to be writing small over and over. Even the chapters are short, and rely on the same tools that I rely on in poems: juxtaposition, associative leaps, image, metaphor, sound, rhythm, repetition.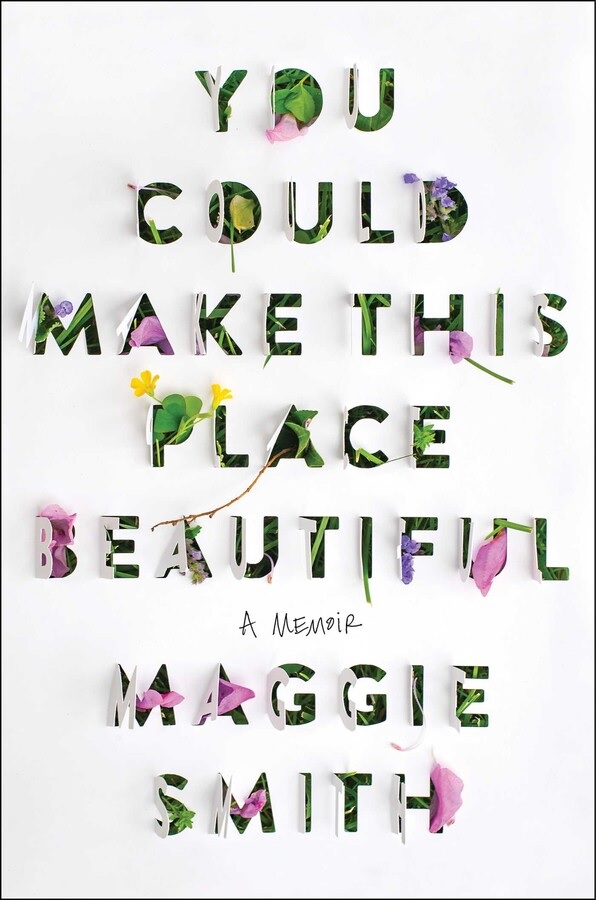 Continuing to think of this as a poet's memoir, does it feel fair to say this book pushes the traditional definition of what a memoir is?
I read a lot of books that gave me permission to write this way. As I was thinking my way into this book, I read a lot of books, like Carmen Maria Machado's In the Dream House, Nick Flynn's memoir, and Lidia Yuknavitch's The Chronology of Water. All of these books that did unusual things within the genre, and I thought, if they're doing it, I can take some risks.
Sometimes the traditional or conventional way doesn't allow you to access everything you need to access. It's just something telling you to push at it, and challenge it, and find a way to do things slightly differently. It might end up looking in such a way that I don't expect. This book, I didn't know what it would look like when it was done. One bit at a time.
That also feels very in sync with the story you're telling: one foot in front of the other, one small movement at a time. It's not like you wake up one day and everything in your life is resolved.
Yes--and it's not like you look back one day and think, "Oh! Now it all makes sense, I will synthesize it all and share what I've learned with you." Form follows function, so if the function is to help the reader feel the confusion and fragmentation and revelation and surprise and mystery in these experiences, I didn't know how else to do it other than in this way.
Something I've been thinking about a lot in life is and, not but. That's what life is. It's messy, and unexpected things happen all the time. I think poetry is sort of a sweet spot for holding seemingly oppositional emotions or impulses in the same compact space. It's sometimes more painful to live with that in life than it is on the page. But that kind of tension underlies really everything we do, that and-ness.
The goal is not necessarily to resolve that tension but find peace with it.
For me, writing is how I do that. Processing on the page as a way of exploring what I think. I really didn't know what I thought about this until I wrote about it, and now I'm seeing the connections between things. Which writing allows and invites us to do, to synthesize parts of our life we might not be able to do otherwise.
Some have called this a book about divorce. Do you think your memoir will resonate with readers whether or not they've even been married, let alone divorced?
I think in some ways the spark of the book, the thing that dragged me to the page and made me write this book was re-evaluating my life post-divorce. If Keep Moving is the book I wrote as I was trying to move and press forward through that time, You Can Make This Place Beautiful is where I got to stop and breathe and reckon with the past in an effort to make peace with it.
But it's not a book about divorce, it's a book more about figuring out how to come home to yourself, particularly in middle age. Part of that is evaluating your choices, part of that is looking at the paths you took or did not take. A lot of that is having self-compassion, and self-forgiveness. In some ways it's a book about the choices we make throughout our lives; sometimes the choices we make in our 20s don't serve us in our 30s, or 40s, or 50s.
It's asking, Who am I now? What are my priorities? How do I take care of myself and honor myself? How do I get out of a habit of prioritizing everyone else before myself?
In that vein of holding space and honoring yourself: In addition to writing this book, what have you done to take care of yourself lately? Anything fun?
I take care of myself with therapy, though I wouldn't call it fun. (Although my therapist does have a sense of humor. I can make her laugh, and I always love to make my therapist laugh. I get a gold star.) And I love writing, but writing is a way of processing. It's fun in that it's rigorous and challenging, but it's not a party. (Writing: Not a Party!)
Really the way I take care of myself is with my people, and also taking time alone when I need it, because I am an introvert--albeit a gregarious one. I need long walks by myself with my headphones on, or the occasional roller-skate with friends. I need time with my kids to just play: a dance party, watching a movie together, cooking together, baking together, something where we're all talking and laughing. Spending time with my parents, sisters, brothers-in-law and my friends. It's spending time with my people.
I said this is not a divorce book, but one of the things that's most unmooring about the end of a long relationship is that it makes you realize, I was this person with this person for this many years, so who am I now? I'm having to hit a hard reset. What are the factory settings? What remains of me? What parts of me pre-dated this relationship, what's still there? The really great thing about friends and family that have known you for a long time is that they remind you that at the end of the day, you're still yourself. --Kerry McHugh, freelance writer
Rediscover
Rediscover: Rachel Pollack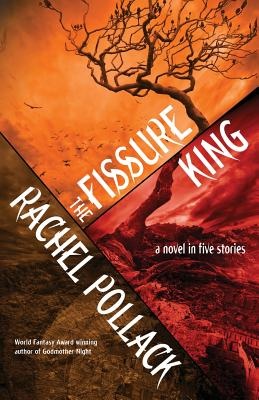 Rachel Pollack, the prolific author who wrote award-winning science fiction and fantasy, as well as bestselling books on tarot, died on April 7 at age 77. In 1980, Pollack published Seventy-Eight Degrees of Wisdom, a guide to tarot that has never gone out of print and has been described as the "bible of tarot." In 1989, she won the Arthur C. Clarke Award for her novel Unquenchable Fire, and its sequel, Temporary Agency, won the Nebula Award for Best Novel in 1994. Her book Godmother Night won the 1997 World Fantasy Award.

Born in Brooklyn, N.Y., in 1945, Pollack began her career as an author with the short story "Pandora's Bust," published in 1971 in Michael Moorcock's magazine New World. Pollack transitioned shortly thereafter, and while living in the U.K., she became an activist and coordinated a group within the Gay Liberation Front that in 1972 released the first trans manifesto, called "Don't Call Me Mister You Fucking Beast."

"Rachel was a crystallizing force in the trans movement and so many other areas," remembered British writer and cultural critic Roz Kavenay. "She was perpetually an inspirational figure, and was one of the first professional trans writers who had a career while out, and proved that it was possible to do that."

In the 1990s, Pollack helmed a 20-plus issue run of the comic series Doom Patrol for DC's imprint Vertigo, taking over from Grant Morrison. During her Doom Patrol run, Pollack created the character Kate Godwin, "considered to be the first transgender superhero in mainstream comics," the Guardian reported.

Writer and historian Morgan M Page said of Pollack's place in the tarot world: "Quite simply, Rachel was the greatest living authority on the tarot." She was a member of the American Tarot Association, the International Tarot Society, and the Tarot Guild of Australia. She taught at the Omega Institute for Holistic Studies, created her own tarot decks, and wrote the books for The Vertigo Tarot and Salvador Dali's Tarot, among others.

Author Neil Gaiman, a friend of Pollack since the 1980s who visited her shortly before her death, wrote: "Rachel was a beloved writer of fantasy, but I prefer to describe her as a magical realist. She wrote these wonderful books of heightened reality and magical worlds where she would concretize metaphor." Her most recent novel was The Fissure King, published in 2017.