Week of Friday, June 23, 2023
We review some terrific memoirs this week: Christian Cooper takes "seemingly disparate topics... and skillfully fits them together" in Better Living Through Birding: Notes from a Black Man in the Natural World; journalist Connie Wang's nine "effervescent" travel-based essays in Oh My Mother! upturn stereotypes of suffering immigrants and American dreamers; and Pulitzer Prize-winning journalist Anne Hull's "vivid memoir," Through the Groves, re-creates a 1960s childhood among Florida's citrus trees. And in The Search for the Giant Arctic Jellyfish, debut author/illustrator Chloe Savage imagines a delightful marine adventure featuring female scientist Dr. Morley. Plus so many more!
In The Writer's Life, Stephen Buoro discusses his debut, The Five Sorrowful Mysteries of Andy Africa, plus the book that "changed the way I saw the world."
The Best Books This Week
Fiction
The Only One Left
by Riley Sager
Riley Sager (Lock Every Door; Final Girls) furthers his reputation for innovative, highly original plots in The Only One Left, his seventh novel. Evoking Shirley Jackson's classic We Have Always Lived in the Castle, Sager invigorates the timeless creepy-mansion trope, melding the gothic novel with a clever thriller that delves into the debilitating effects of rumors, legends, and presumption of guilt. The Only One Left, set in Maine during 1983, introduces home-health aide Kit McDeere, fired after her previous patient died. Kit, broke and living with her father who ignores her, reluctantly becomes caregiver for the paralyzed 71-year-old Lenora Hope, who lives in the mansion Hope's End, "a marvel of Gilded Age excess" high on a perilous cliff. When she was 17 years old, Lenora was the only survivor of an attack in which her parents and sister were murdered. Lenora was the logical suspect, but police lacked evidence. She has been a recluse for decades, living with a few servants, and the subject of vandalized walls and a cruel schoolyard rhyme. Kit connects with Lenora, but comes to believe her patient is guilty.
The Only One Left unfolds at a pitch-perfect pace, at once both leisurely and brisk, as Kit learns more about the murders and Lenora. Sager accelerates the spooky factor: the more Kit delves into the past, the more the mansion seems to rebel, as if expelling its secrets and crumbling along with the cliff. Each unexpected twist enhances The Only One Left. --Oline H. Cogdill, freelance reviewer
Dutton, $28, hardcover, 400p., 9780593183229
The Devil's Playground
by Craig Russell
Among the choicest settings for a mystery novel is surely Hollywood, a world that traffics in and profits from deception and illusion. With its glamorous cast and frequently opulent milieus, Craig Russell's The Devil's Playground is a lavish production of the golden age of Hollywood, albeit one featuring a glitter-free leading lady with a crime to solve--or at least clean up.
Mary Rourke is no starlet: she's a middle-aged fixer for Carbine International Pictures, which hasn't quite wrapped shooting The Devil's Playground when she's informed that its female lead, Norma Carlton, has been found dead in bed. As Mary surreptitiously questions people in Norma's orbit, others involved with the production suffer mishaps and worse. Mary becomes half convinced that the film, which is being promoted as "the greatest horror movie ever made," is, as everyone's saying, cursed.
Mary's story, which unfolds in 1927, is threaded with chapters set decades earlier that involve the occult, with which Norma was infatuated. All of this is framed by chapters set in 1967 that center on a film historian who has been hired to track down the rumored lone surviving copy of The Devil's Playground. Russell, a Scotsman who has won the McIlvanney Prize for The Ghosts of Altona and Hyde, is clearly something of a film historian himself, using his deep knowledge of Old Hollywood and behind-the-scenes industry workings to shape his nesting doll of a novel. Deliciously, the cool, hard-bitten tone of Mary's chapters is in lockstep with that of a classic noir. --Nell Beram, author and freelance writer
Doubleday, $28, hardcover, 368p., 9780385549011
Don't Forget the Girl
by Rebecca McKanna
In Don't Forget the Girl, short story writer Rebecca McKanna's perceptive first novel, two women wrestle with years-old guilt, exploring whether or not their friend who disappeared 12 years ago was the victim of a serial killer who's about to be executed--while also wondering if they could have protected her. Abby Hartmann was an 18-year-old freshman at the University of Iowa when she vanished Halloween night after walking away from her two best friends, Bree Hadley and Chelsea Navarro, during an argument. They are sure she became another victim of Jon Allan Blue, a Ted Bundyesque killer scheduled to be executed in 25 days. Blue never admitted Abby was among his victims; the police focused on his more sensational murders. Estranged for years, Bree and Chelsea put aside their grudges to work with a popular podcaster dedicating the next season to Blue's murders. The women are determined to uphold Abby's memory and to see that she is counted among Blue's victims.
McKanna, who layers realistic suspense and plot twists, elevates her insightful character studies with crackling dialogue and complex friendships. Abby's presumed murder affected her friends differently. Bree drinks excessively, apathetically teaches photography at a small college--"Photography used to be a hunger. Now it seems like something hanging over her head"--and has an emotionless affair with a student. Now married, Chelsea is an Episcopal priest, still worried that her clandestine affair with Abby contributed to her vanishing. Don't Forget the Girl is memorable. --Oline H. Cogdill, freelance reviewer
Sourcebooks Landmark, $16.99, paperback, 368p., 9781728270470
Love, Theoretically
by Ali Hazelwood
In Love, Theoretically, Ali Hazelwood (Love on the Brain; The Love Hypothesis) once again delivers a hilarious, spicy, and heartfelt romance set in the competitive world of STEM academia. Hazelwood revisits her much-loved enemies-to-lovers dynamic with a giant, grumpy, smitten hero and a down-on-her-luck heroine trying to make her way out of the hell that is adjunct professorship. In a twist on the fake-dating trope, theoretical physicist Elsie Hannaway first meets Jack Smith when she's working as his aromantic brother's paid girlfriend to supplement her terrible adjunct wages. She's cobbled together several teaching jobs and has no time to conduct research, nor does she have health insurance--something especially important for people, like herself, who have diabetes. Now she's finally made it into the final round of interviews for a coveted tenure-track position at MIT and things are looking up--until she meets her interview team, including Jonathan Smith-Turner, the experimental physicist who nearly ruined her mentor's career a decade earlier. And Jonathan? He's Jack.
Love, Theoretically is delightfully nerdy and laugh-out-loud funny. Elsie's offbeat roommate is a joy, and a smattering of e-mails from Elsie's students are a highlight. Even the heavier aspects of Hazelwood's character work are enjoyable. Demisexual people-pleaser Elsie spends her life contorting herself to be what others want, so Jack's refusal to let her do that with him is quite charming, despite his terseness. Hazelwood successfully resolves the professional issues at play and employs her signature blend of banter, romance, and humor to send her characters off to a much-deserved happy ending. Readers looking for a geeky, heart-melting, funny romance will want to pick this up. --Suzanne Krohn, librarian and freelance reviewer
Berkley, $17, paperback, 400p., 9780593336861
The Sullivanians: Sex, Psychotherapy, and the Wild Life of an American Commune
by Alexander Stille
By the time singer Judy Collins quit therapy with the Sullivan Institute for Research in Psychoanalysis, she was calling it a cult. Hard-drinking patient Jackson Pollock certainly wasn't helped by the institute's attitude that alcohol consumption fueled creativity. In The Sullivanians: Sex, Psychotherapy, and the Wild Life of an American Commune, Alexander Stille investigates how this misbegotten alternative community racked up hundreds of patients, many of considerable accomplishment. The book is a stealthy and spellbinding cautionary tale with notes of melodrama, tragedy, and horror story.
Manhattan's Sullivan Institute, which existed from 1957 to 1991, was cofounded by Jane Pearce, who was a trained psychoanalyst, and her then-husband, Saul Newton, who was not. Patients were expected to sever ties with their families because, according to Sullivanian thinking, the family was toxic. Sullivanians lived polygamously, its women discouraged from having kids; the kids they did have were usually raised by in-house babysitters or sent to boarding school. Therapists freely slept with their patients, and predatory director Newton operated as the institute's Harvey Weinstein.
Stille (The Force of Things) laces his portrait with insights pulled from his conversations with former Sullivanians, most (not all) of whom look back bitterly. The Sullivanians will leave readers with an unsettling appreciation for how easy it is to embrace ideologies that justify irresponsible and cruel behavior (excessive drinking, extramarital cheating, avoiding the kids). As the adult daughter of former Sullivanian parents puts it, "the Sullivanian dogma fit in quite nicely with what they already wanted to hear." --Nell Beram, author and freelance writer
Farrar, Straus and Giroux, $30, hardcover, 432p., 9780374600396
What the Dead Know: Learning about Life as a New York City Death Investigator
by Barbara Butcher
Barbara Butcher is one tough lady. Only the second woman ever appointed to serve as a death investigator in Manhattan, she's helped solve crimes that could've callused and darkened her heart many times over. However, in her fascinating, down-to-earth memoir, What the Dead Know, she tells riveting personal stories about investigating homicides, suicides, and tragic accidents that moved and changed her life in extraordinary ways.
Butcher came to the profession through a series of unexpected, fortunate events. A teen who suffered from depression and suicidal impulses, and experimented with drugs, Butcher struggled for direction after high school. A woman she worked for at a nursing home took note of Butcher's potential and encouraged her to become a physician assistant. College coursework on anatomy, physiology, chemistry, pathology, and solving diagnosis puzzles lit a fire under Butcher's ambitions. She did work stints in surgery and gynecology and went on to earn a master's degree in public health. Just as Butcher was en route to a cushy but boring career as a hospital administrator, her personal life unraveled. After she hit rock bottom, she found Alcoholics Anonymous and some career counseling. Butcher was deemed best suited for a career as a coroner.
Inquisitive readers--especially fans of mysteries and true crime--will be captivated by Butcher's appealing, conversational writing style. She presents a trove of detailed, sobering case studies of how notorious investigations--including a chilling section about her work during 9/11--often wore her down, while also expanding her skill set and intellect, and enriching the depths of her character. --Kathleen Gerard, blogger at Reading Between the Lines
Simon & Schuster, $28.99, hardcover, 288p., 9781982179380
The Writer's Life
Reading with... Stephen Buoro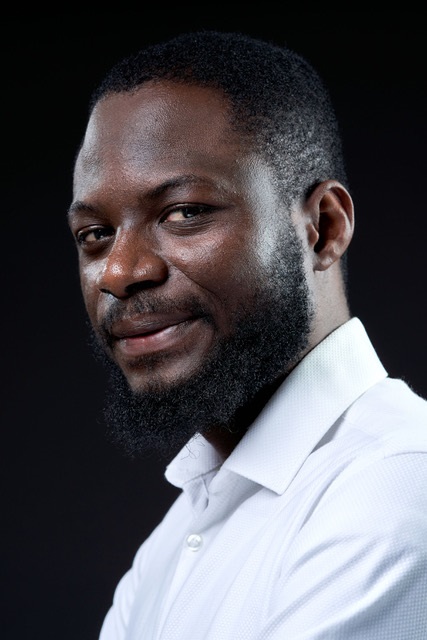 photo: Andrew Kahumbu
Stephen Buoro was born in Nigeria in 1993 and has an M.A. in creative writing from the University of East Anglia, where he received the Booker Prize Foundation Scholarship and the Deborah Rogers Foundation Award. He lives in Norwich, U.K. His debut novel, The Five Sorrowful Mysteries of Andy Africa (Bloomsbury), is a tragicomic novel that provides a lens into contemporary African life, the complicity of the West, and the challenges of coming of age in a turbulent world.
Handsell readers your book in 25 words or less:
My novel is about a smart and funny 15-year-old Nigerian boy who's obsessed with blondes, Afrofuturism, math, poetry, and who his true father is.
On your nightstand now:
Brutes by Dizz Tate. It's a brilliant coming-of-age story about girlhood, set in Florida. The descriptions, especially at the beginning of the novel, are so acute and tender that I feel as though I've lived in Florida before. Tate's sentential astuteness is outstanding--reminds me of J.M. Coetzee--and it was a privilege to meet her in person in March this year. I can't wait to read her next book.
Favorite book when you were a child:
I didn't have a definite favourite. Some of the books I loved include The Swiss Family Robinson by Johann David Wyss, Treasure Island by Robert Louis Stevenson, and The Adventures of Tom Sawyer by Mark Twain. These books made me more inquisitive about the world. The first one, in particular, drew me toward employing a bifurcated approach to observing/understanding phenomena, i.e., through science and the arts, maths and literature, which is what I sought to do in my novel, Andy Africa.
Your top five authors:
Chinua Achebe, Fyodor Dostoyevsky, Vladimir Nabokov, Gabriel García Márquez, and Junot Díaz. What can I say? Apart from the pleasure of reading them, their works are instructive and nourishing.
Book you've faked reading:
Lord of the Flies by William Golding! I tried reading it several times as a teenager but never got beyond 20 pages. It felt so weird reading a book with no women in it, one with a character named Ralph, and another named Piggy. And it seemed to contain too much chitchatting. Thus, the quotation marks were preponderant and felt like winged insects frolicking towards me. Also, as an introverted teenager, the boys felt noisy and crazy to me. Now, as an adult, the concept of the book sounds compelling, and I've since read wonderful commentaries on the book, and I look forward to trying it again.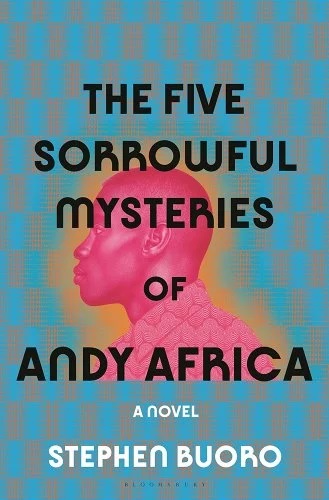 Book you're an evangelist for:
Say You're One of Them by Uwem Akpan. I love this book enormously, and I don't think many readers give it enough credit or recognise its ambition. Although many of the events it describes are brutal, it's an ambitious collection of stories that gives voice to the voiceless, and handles huge philosophical questions with great subtlety. It's a book everyone should read at least once.
Book you've bought for the cover:
I'm not sure I've done this before. But the vintage cover of Disgrace by J.M. Coetzee is harrowing and brilliant and perhaps encouraged me to buy the book. It goes without saying that Coetzee is such a master.
Book you hid from your parents:
A raucous, racy thriller called The Virgin Soldiers by Leslie Thomas. I first read it when I was 14, and it had the wildest sex scenes I'd ever seen in a book. So I hid it beneath a pile of boring books and visited it now and then.
Book that changed your life:
Black Boy by Richard Wright. I greatly loved this book. I read it when I was 13, and it changed the way I saw the world. Suddenly, I became aware of the colour of my skin, and I began to see through the monochromatic narratives of Hollywood and of Western culture. It depressed me, because it seemed to foreshadow the world that I would navigate as an adult: a racialized, unequal, violent world. Also, it bolstered in me the desire to become a writer, just like the narrator.
Favorite line from a book:
"For when does a berry break upon the tongue as sweetly as when one longs to taste it, and when is the taste refracted into so many hues and savors of ripeness and earth, and when do our senses know any thing so utterly as when we lack it?" --from Housekeeping by Marilynne Robinson.
This sentence alone is sufficient evidence for why everyone should read literary texts, for they alone, arguably, can capture the essence of our human struggle and supplement the psychosomatic nourishment we need.
Five books you'll never part with:
Things Fall Apart by Chinua Achebe (the quintessential African classic; arguably the book that flung open the doors for African writers), The Brothers Karamazov by Fyodor Dostoyevsky (a powerful and instructive intertextual philosophical text), One Hundred Years of Solitude by Gabriel García Márquez (always a pleasure to read; inimitable; a book that redrew the "rules"), The Palm-Wine Drinkard by Amos Tutuola (a bewitching, polyphonic tale), and the Bible (the book that's defined my life; an astonishing literary text).
Book you most want to read again for the first time:
The Promise by Damon Galgut. I read it early last year and I can't wait to revisit it. It's a terrific novel that does innovative things with point of view, subjectivity, and interiority. I strongly relate to its themes of religion, class, race, nationhood--for they characterise my life and constitute the central themes of my debut novel, Andy Africa. I'm sure these themes will resurface in my subsequent writing.
Book you can't wait to read:
I've heard many wonderful things about Lesley Nneka Arimah's short story collection, What It Means When a Man Falls from the Sky, and I can't wait to finally read it. I'm intrigued by its ambition and scope and its generic range, spanning realism, magical realism, and speculative fiction.

Strangers in Paradise, Volume One
by Terry Moore
What at first seems a charming slice-of-life tale about two 20-something roommates becomes a daring romp through the politics of sex, love, and mob violence in this edition of Terry Moore's beloved Strangers in Paradise comic book series. The volume, at 480 pages, comprises the first quarter of the complete serial, and includes the same arresting black-and-white panels and zany dialogue long-time fans will remember from their youth. But even those who did not read the series during its original run from 1993 to 2007 will find this repackaged volume accessible, if not downright addicting.
The story largely follows three main characters: the kindhearted but insecure Helen Francine Peters, aka Francine; the emotionally volatile but steadfast Katina Marie Choovanski, aka Katchoo (yes, pronounced like a sneeze); and their patient, artistic pal David Qin. Francine and Katchoo are best friends and roommates. Katchoo is secretly in love with Francine. Both are friends (or maybe more) with David, who's in love with Katchoo. Katchoo considers herself a lesbian... or, anyway, she thinks so. It's all a bit confusing for everyone, a dynamic only further complicated by the crime-thriller components Moore sprinkles in like an unorthodox garnish. All together, however, the ingredients work: the comic-book form is the ideal medium for such experiments, and Moore makes the chemistry a blast.
As Katchoo's history as an underage call girl named Baby June becomes clearer on the page, so, too, does her connection with another tangle in the love web: she was once both agent for and lover of Darcy Parker, part of the Parker Crime Syndicate and also... David's sister. If readers struggle to keep these narrative threads straight, that's intentional. (It's also part of the fun.) Reading Strangers in Paradise is necessarily immersive; the story requires more than a cursory investment in order to reap the full rewards of Moore's panels. There's a reason this volume of Strangers in Paradise is only the latest of several collecting and reissuing the cult classic series. The story, and its graphic novel form, are stuffed with careful details, often requiring multiple read-throughs to recognize. Combined, these components fuse to form characters that--however absurdist--are difficult not to love.
Moore plays with stereotypes and clichés throughout the book, employing them as often as he subverts them. Those readers who find the old-school rhythms of comic-book tropes comforting will discover much to appreciate. Take, for instance, the crime syndicate, which employs a ring of women--known as "Parker Girls"--to interfere with democratic processes and execute figureheads. Is such an invention ridiculous? Absolutely, but no less absurd than the superhero tales that regularly dominate pop culture. That pop lingo, by the way, is similarly wielded by Moore in his characters' dialogue, both as a self-critique and a self-indulgence. In one chapter, Katchoo suffers a near-death experience, and copes with the trauma through practiced nonchalance: "But if I have to keep slogging through day after day of this slam dance called life, at least I have a beautiful partner to do it with. I mean, how many people are lucky enough to have a gorgeous woman who'll stand by them... no matter what. ...well, besides Hugh Grant. Come on, work with me here. This is my story. Sheesh!"
Still, it is Strangers in Paradise's place within the context of graphic-novel history that cements its continued importance, and makes the case for the release of this new volume. The series was one of the first of its genre to feature unabashedly queer characters throughout its run, earning it several GLAAD Awards, as well as an Eisner. And while the feminist notions and body politics with which Katchoo and Francine wrestle might seem tired by today's standards, they were downright forward-thinking at the time of their publication; nor are they now so old-hat as they might seem. Many of Strangers in Paradise storylines--from Francine's conservative religious upbringing to Katchoo's sexual confusion to the toxic sway of crime and capitalism--remain as relevant now as they were in the '90s. Comparing and critiquing these themes in a modern context is part of the pleasure of revisiting this book.
Moore promises plenty to come after Volume 1, with plans to eventually collect the entire Strangers in Paradise run across four books. Other collected versions, including the previously published omnibuses and so-called "pocket books," will not be reprinted, making this new release the best way to read the series in its entirety. Die-hard fans will particularly appreciate the fresh full-color covers Moore is designing for each volume, and just as many will rediscover joy inside those covers as well: Moore's creative use of panel organization and occasional arresting full-page illustrations are just as memorable as they were years ago. In spite of Moore's decades of success, there's never been a better time to meet his Strangers than now. --Lauren Puckett-Pope
Abstract Studio, $26.95, paperback, 480p., 9781892597915
An Icon, Revisited
An Interview With Terry Moore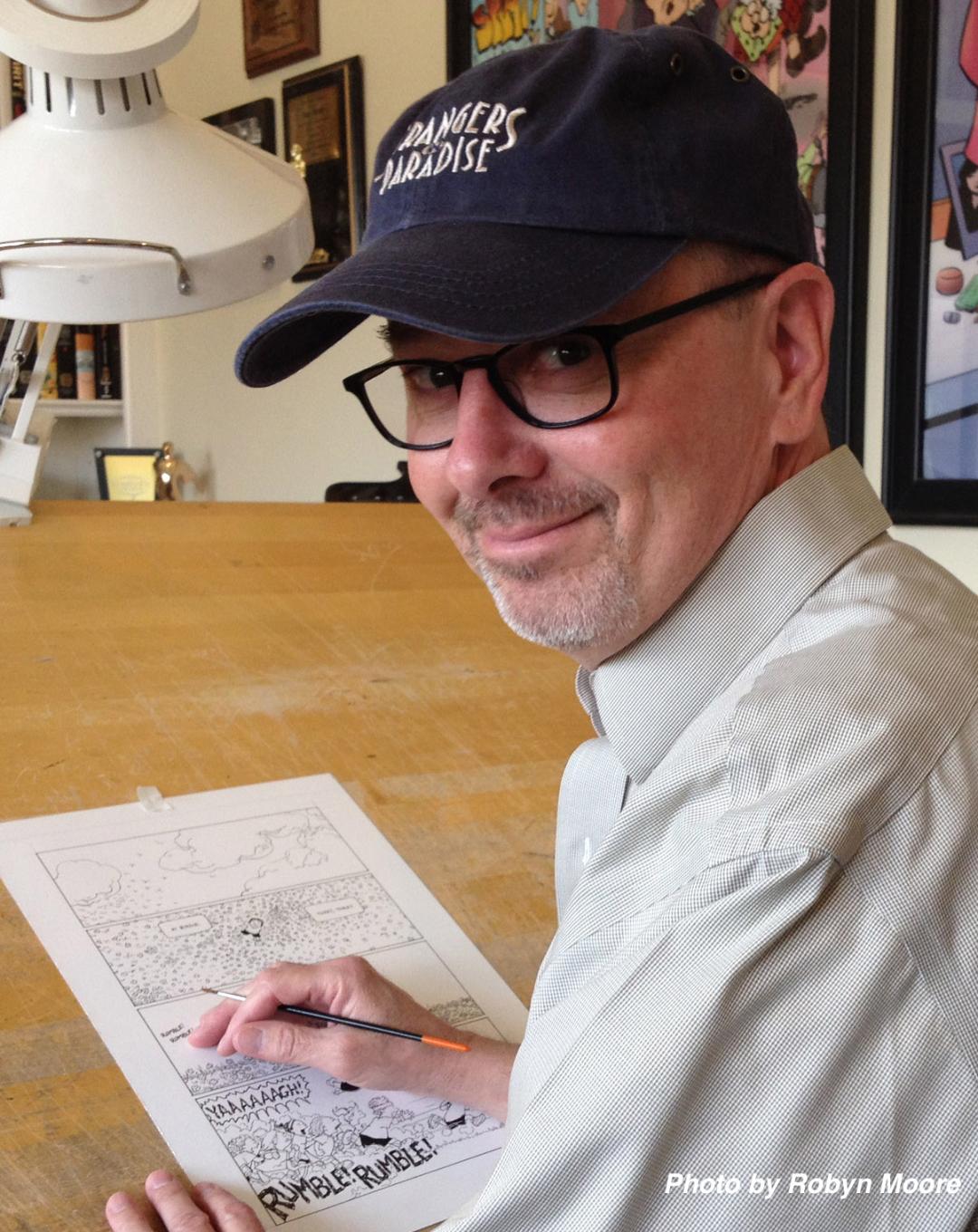 Cartoonist Terry Moore is the award-winning creator of many comics series, including the cult classic Strangers in Paradise, a groundbreaking work that earned him the Eisner Award for Best Serialized Story in 1996 and several GLAAD Awards. He is also the publisher of Abstract Studio, which will re-release volume 1 of the series (comprising the first quarter of the complete serial) on June 20, 2023.
Let's start by getting readers familiar with your work, if they weren't already fans of Strangers in Paradise. What is this volume you're publishing now? Something old or something new?
This is the one and only Strangers in Paradise series, divided into four equal parts for today's book market. I am creating new covers, of course. It's an epic series, so four books seemed like the best way to present it to the world.
Why is now the right time to release this new collected version?
Strangers in Paradise was always said to be ahead of its time because of the themes in the story. I think readers will appreciate the story now more than ever. The struggle for love and acceptance is always relevant.
As the author and creator, how would you compare Strangers to other comic books and graphic novels, especially more contemporary titles?
It's funny--I wrote Strangers in Paradise because I wanted to read it and couldn't find it by other people. I wanted to read a modern romantic triangle where the three characters handed their script one to the right. The will-they/won't-they tension is off the charts as they all fumble through the relationship like a bull in a china shop. Hence the name: because, in love, we are strangers in paradise--not sure how to behave or what to say without blowing it. Also, I didn't want the entire story to be a quiet domestic tale, I wanted an element of danger and sacrifice. It makes for a very engaging story, where the love blossoms in the midst of life and death. I'm not sure what book to recommend on a similar vein. That's why I had to write Strangers in Paradise.
Has the fanbase for Strangers in Paradise continued to surprise you, three decades after it first came out?
Yes, it has. It's what I hoped for all along. I do believe that books with certain qualities stand the test of time. Strangers in Paradise was never about the decade in which it was created. The story is timeless because it's about people, and how we work and love and hope and fight for things we believe in. Write on that level, and it doesn't matter when the book was written or read.
What is most exciting about releasing this particular version of your collected run?
The fact that Strangers in Paradise will be introduced to the world at large, beyond the world of comics and pop culture. For that I am very grateful.
How would you describe your art style, and how has it evolved in the years since you started Strangers? Do you feel a certain nostalgia for your old drawings?
Once I began drawing Strangers all day every day, my learning curve went through the roof. I felt like I could see my art improve even in the length of one 20-page issue. The thought crossed my mind I could go back and redraw the first issue better now, but then you face this sort of philosophical choice of, Do you redraw Issue No. 1 over and over to perfection, or do you move forward to draw 100 issues and never look back? So I chose to move forward and let my learning curve show. It taught me a lesson that you can't wait for your art to mature before you hit the art world.
Get on the art train as soon as you can and grow up in public. Once I saw it in my life, I began seeing it in every artist's work. Am I nostalgic for my old style, racing through the art as a cartoonist with a brush? Well, I miss the simplicity of that, but it doesn't produce the kind of art I'm capable of making now.
How has the response from the queer community shaped the depiction of your characters, particularly given that the series won a GLAAD Award? What responsibility did you feel (and do you feel still) to depict these relationships with authenticity?
My heart was opened through my love for my first cousin Ben, who was one of the early victims of AIDS. When Katchoo says, "When do we get to live as if we belong here?" I thought of Ben and how he struggled for acceptance and a happy life. To this day, I choke up thinking about it, so my feeling about this has never waned--it's at my core. And while I'm not the characters I write, I do try to be like a journalist who reports the truth. I am able to tell you Katchoo's story because I can tell you Ben's story. So in a very real sense, I share the GLAAD Award with Ben. I miss him.
Which of the stories in this particular collection--Volume 1--do you recall being the most difficult to write (or, perhaps, draw)? Do you remember why?
The writing comes naturally for me, maybe because I've been doing it for most of my life. The art is the hard work because the process never ends. It takes a second to write "Suddenly every window in Manhattan blew out." It takes a week to draw that sentence. So it's not a matter of one scene in Strangers that was a challenge; it's every scene with architecture and buildings and a million-point perspective and furniture and decorating the interiors and.... Art is hard.
Do you have any plans to continue this series at some point, even though it's been many years since the official ending?
I've made many books since Strangers in Paradise, and all of them contain some character from Strangers. Even the series I'm currently making, Parker Girls, has Katchoo playing a major role. For me, this keeps the characters alive and relevant. I didn't leave Katchoo behind; she's still here, looking great, and still cooler than us. --Lauren Puckett-Pope
Shelf vetted, publisher supported.
Rediscover
Rediscover: Carol Higgins Clark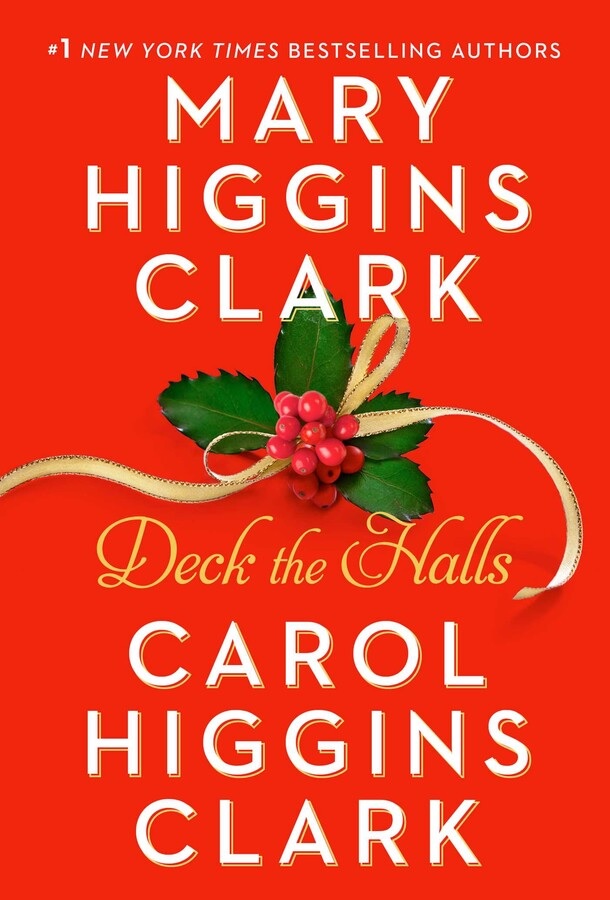 Carol Higgins Clark, "who as a young woman retyped manuscripts by her mother, the famed mystery writer Mary Higgins Clark, before going on to become a bestselling suspense novelist herself," died June 12 at age 66, the New York Times reported. Clark wrote more than a dozen novels of her own and several others with Christmas themes in collaboration with her mother, who died in 2020.

Starting out as an aspiring actress, Carol Higgins Clark "eventually accumulated a handful of credits in movies, several of them based on her mother's books," the Times noted. In 1975, while home for the summer from Mount Holyoke College, another career opportunity appeared when she bailed her mother, who was just beginning her suspense-writing career, out of a jam.

"She had her first suspense novel coming out, and had to get her second one in to her agent," Clark told NPR in 2008. "It was before computers, and she didn't know how she was going to get it retyped in time, so I did it. And that's really what got me into it, because I had talked to her about the characters and the plot. And I did that for a number of her books, which was great for me to learn about how to write."

As her mother's books gained popularity, Higgins Clark "continued to act as a sounding board--doing research, helping her make dialogue for younger characters more authentic, and more" the Times wrote. In 1986, when Mary Higgins Clark's Where Are the Children? was adapted into a film, Carol Higgins Clark had a small role as a television reporter. Over the next 28 years she continued to appear in movies, many of them made for TV, based on her mother's books, including A Cry in the Night (1992), in which she played a leading role.

That same year marked her own debut as a novelist with Decked, which introduced private investigator Regan Reilly. Her other titles include Snagged (1993) and Twanged (1998). She and her mother first collaborated on Deck the Halls (2000), which brought together Regan Reilly and one of Mary Higgins Clark's characters, Alvirah Meehan--a character Carol essentially raised from the dead.

"I had murdered off Alvirah in my first book," Mary Higgins Clark told Newsday in 2000. "Carol insisted I get her out of the coma. She said: 'You have a great character here and you're killing her? That's really bad writing.' "

Carol Higgins Clark was often asked if her mother ever gave her any advice. She generally gave the same answer: "She said, 'If someone's mean to you, make them a victim in your next book.' "