Week of Friday, July 7, 2023
We review an array of memorable nonfiction titles this week: "In one emotionally resonant section after another," Kate Zambreno chronicles her struggles in The Light Room; Jennifer Ackerman offers up a "thoroughly researched, eloquent examination of a bird that has fascinated people throughout history" in What an Owl Knows; Naomi J. Grevemberg's Living the Vanlife "will undoubtedly appeal to anyone considering opting out of the traditional work-life model"; and Jennifer N.R. Smith illuminates the fascinating mysteries of light-up life forms in the visually stunning picture book Glow: The Wild Wonders of Bioluminescence. Plus so much more!
Our Summer Page-Turners feature offers up refreshing options, from humor to romance to mystery/thrillers!
The Best Books This Week
Fiction
The Last Dance
by Mark Billingham
The Last Dance by British author Mark Billingham (Rabbit Hole; Their Little Secret; Bloodline) marks the launch of an intriguing series that melds humor with a hard-edged police procedural--and that also explores grief's vagaries. Billingham, best known for his 18 novels about detective Tom Thorne, brings a fresh approach to crime detection and character development with detective sergeant Declan Miller. Long an anomaly in the Lancashire, England, police department, Declan is an insightful but unorthodox detective, prone to inappropriate humor, bad jokes, and generally antagonizing his superiors and colleagues. Co-workers aren't sure how to respond when Declan insists on returning to work just six weeks after his much-loved wife, Alex, also a detective, was murdered on the job. Consumed by grief though still cracking poor jokes, Declan and his new, much-younger partner, detective sergeant Sara Xiu, investigate the murders of an IT consultant and the heir to a crime family. They were killed in adjacent hotel rooms yet don't seem to have known each other. The detectives' investigation taps into Declan's sources--a young homeless woman, a criminal, and a group of ballroom dancing friends he and Alex had acquired as part of their favorite pastime.
Billingham's brisk plotting and in-depth character studies elevate The Last Dance. Declan's grief over his wife is palpable, and he uses humor as his way to manage his emotions. His frequent talks with Alex's ghost are heart-wrenchingly believable. Scenes with the murdered men's wives add to the strong plot. Declan and Sara make a formidable team, despite their differences, especially in music. Readers will be eager to welcome Declan back. --Oline H. Cogdill, freelance reviewer
Atlantic Monthly Press, $28, hardcover, 400p., 9780802161949
Her, Too
by Bonnie Kistler
Manipulation of the legal system and the treatment of sexual assault victims provide a sturdy plot for Her, Too, Bonnie Kistler's third novel. Although Her, Too occasionally dips into melodrama, Kistler (The Cage) writes with a strong voice and excels at creating full lives for her characters.
Boston attorney Kelly McCann has a national reputation for her singular practice of defending male clients accused of sexual assault. She has never lost a case and destroys women's credibility on the stand--while defending high-profile men who are probably guilty. Her latest triumph results in an innocent verdict for George Benedict, a prominent research scientist who may have discovered a cure for Alzheimer's. But, later, Kelly is raped by her client. She believes she cannot go to the police, as news of the crime would demolish her reputation and career. Wanting to destroy George, Kelly approaches his other three victims, who don't believe her intentions and blame her for further humiliating them. Eventually, the women agree to help ruin George, but their complicated plans go fatally awry.
Readers' first inclination might be to despise Kelly's ruthlessness and cold-heartedness toward female victims. But Kistler depicts why Kelly takes these cases that promise a lucrative payoff: her husband has been in a coma for 10 years, so those big checks pay for a full-time home care giver, her two children's nanny, and her law staff. Kelly also confronts her own "bottomless hunger for victory." Kistler persuasively shows that victims of sexual abuse still face pushback, despite the #MeToo movement. --Oline H. Cogdill, freelance reviewer
Harper Paperbacks, $18.99, paperback, 320p., 9780063089204
Will They or Won't They
by Ava Wilder
Ava Wilder (How to Fake It in Hollywood) gives a new meaning to the age-old question "Will they or won't they?" In her novel of the same name, Lilah Hunter and Shane McCarthy think that their instant chemistry at the final audition for a new TV show will give them the advantage they need to book the job. However, Lilah, an aspiring actress, and Shane, a waiter at a local restaurant, have no idea what Intangible, a paranormal romance between a ghost and a psychic, will mean for their careers--and their lives.
Following the initial success of Intangible, Lilah leaves the show after season five, never expecting to return for the show's final season, but "No matter how the two of them felt about each other when the cameras were off, it was the chemistry between their characters, Kate and Harrison, that made the show worth watching. She knew it. He knew it. The whole fucking world knew it." Their reunion forces Lilah and Shane to confront their past, including their steamy and implosive fling after season one that turned their once lustful attraction to each other into frigid disgust. Their playfully combative banter and lively dialogue drips with sexual tension, creating a glimmer of hope for the old spark's reignition.
Will They or Won't They creatively evokes the nuance of on-screen and off-screen Hollywood romance. Wilder's prose captures irresistible slow-burning tension and edge-of-your-seat anticipation for Lilah and Shane's finale, exposing their behind-the-scenes struggles with crippling anxiety, high expectations, and the search for a true happy ending. --Clara Newton, freelance reviewer
Dell, $17, paperback, 384p., 9780593358979
Mrs. Nash's Ashes
by Sarah Adler
In Mrs. Nash's Ashes, Sarah Adler's witty and charming debut romantic comedy, a historian sets out to prove the existence of true love--alongside an MFA grad acquaintance who seems determined to do the opposite. Former child star Millie is going through a rough patch. In the past few months, she has broken up with her longtime boyfriend after an unforgiveable betrayal, been forced to move apartments twice, and lost her elderly best friend, Mrs. Nash. Rose Nash spent her final days telling Millie about her long-lost love, Elsie, and Millie is determined to bring Mrs. Nash's ashes to Key West, Fla., to find her. Unfortunately for Millie, all flights from D.C. are grounded due to a technological glitch, and she's stuck getting a ride from Hollis, a cynical writer she met through her ex, who doubts the very existence of lasting love.
With laugh-out-loud dialogue, emotional acuity, and undeniable romantic chemistry, Mrs. Nash's Ashes will do more than satisfy seasoned romance fans and newcomers alike. Adler proves herself to be an expert at crafting delightfully eccentric characters whose dynamic is recognizable and unique, comforting and fresh. The novel's road-trip structure provides Adler with ample opportunity to stretch her comedic legs, too, as Millie and Hollis encounter everything from a small-town broccoli festival to an Italian-Mexican fusion restaurant and its sombrero-wearing bear mascot. And while Mrs. Nash's Ashes has more than its fair share of laughs, flirtation, and sexual tension, it still manages also to deliver a refreshingly self-aware meditation on what it means to craft and record a true love story. --Alice Martin, freelance writer and editor
Berkley, $17, paperback, 352p., 9780593547793
Business or Pleasure
by Rachel Lynn Solomon
An actor and his ghostwriter put in extra hours in Rachel Lynn Solomon's scorching, bighearted romance, Business or Pleasure. Chandler has worked as a professional ghostwriter since the Web journalism site she worked for closed. After a dispiriting book event for her latest client, Chandler meets a gorgeous, charming stranger and goes back to his hotel with him. Unfortunately, they have the worst sex of her life. Even worse? She finds out the next day she's going to be ghostwriting his debut memoir.
Since his fan-favorite role on the paranormal teen drama The Nocturnals, Finn hasn't landed many acting roles. Most of his work time is spent traveling to fan conventions, so he and Chandler travel the country as he shares his life story and she turns it into a book. Naturally, they also engage in some extracurricular activities in the form of sex lessons. Lord of the Rings mega-fan Finn and fledgling cozy mystery writer Chandler will make even the most jaded romance readers blush.
As usual, Solomon's characters are well-developed and relatable. Finn and Chandler are both Jewish, and their faith shapes their lives and their connection to each other to varying degrees. Solomon (Weather Girl) also treats the subjects of abortion and mental health with care and respect--Finn has obsessive-compulsive disorder, and Chandler has clinical anxiety. Business or Pleasure is a steamy love letter to fandom and creative passion, set in the form of a forced-proximity workplace romance. Fans of Book Lovers and A Merry Little Meet Cute, take note. --Suzanne Krohn, librarian and freelance reviewer
Berkley, $17, paperback, 384p., 9780593548530
The Light Room
by Kate Zambreno
One could be forgiven for thinking the early pandemic years felt as if life was a perpetual series of boxes--from Zoom rooms to the boundaries of one's home--and it's that sense of constriction Kate Zambreno (Green Girl) plays with beautifully in The Light Room, a somber, intellectual gut punch she calls a "collection of meditations." Like the Joseph Cornell boxes Zambreno frequently cites, an enclosure focuses attention on an interior's features. In Zambreno's case, they included the struggles of caring for a kindergarten-age daughter and newborn baby in Prospect Park, fretting about climate change, and "surviving on almost no sleep, while teaching a full slate of classes."
In one emotionally resonant section after another, Zambreno chronicles her struggles. She describes meetings with other mothers at outdoor classes and sharing parenting duties with John, her partner. With wide-ranging erudition, she cites cultural touchstones to put life in perspective: Cornell's boxes; Yūko Tsushima's novel Territory of Light, "this work of the vertiginousness of early motherhood, of exhaustion and despair and small joys"; and the expressions of grief in the work of artist David Wojnarowicz. At times, the relentless cultural references feel evasive, but that doesn't diminish the book's power. In a passage on Wojnarowicz's work after the death from AIDS of his lover, Peter Hujar, Zambreno asks: "How do we go on living and making art, in the face of so much death?" This intellectually rewarding book is an attempt to find an answer. --Michael Magras, freelance book reviewer
Riverhead Books, $28, hardcover, 256p., 9780593421062
The Rooster House: A Ukrainian Family Story
by Victoria Belim
In 2014, when Russia annexed Crimea, Victoria Belim determined to return to her homeland of Ukraine. In The Rooster House: A Ukrainian Family Story, Belim candidly shares her reunions, research into her ancestors, and immersion into the fraught history of the country of her birth. She completed her bittersweet memoir in 2022 during the Russian invasion, writing, "Ukraine's resilience makes me hopeful that it will emerge out of this war victorious."
As an American citizen living in Brussels, her "latent yearnings" to better know Ukraine heightened in 2014 with the Russian aggression. Belim was confused when her grandmother, Valentina, was initially casual about her visit, continuing to plant potatoes and whitewash tree trunks in her cherry orchard. "When you owe your existence to famine, you become branded with fear," Valentina explains, referring to the starvation of the 1930s. Defying a warning not to "disturb the past," Belim searches for a long-missing great uncle "to make sense of the present and to understand my roots." This leads her to the Rooster House, notorious site of several iterations of the secret police. She discovers that her great-grandfather's brother (said to have "died fighting for a 'free Ukraine' " in 1937) "disappeared" in the Rooster House during the Stalinist "Great Terror."
Belim unearths grim details of her family's painful history, but also finds "at its simplest... my sense of self and my belonging." A historical yet personal memoir, her story from places now familiar in news reports also heightens the sadness for a people once again victimized by a brutal war. --Cheryl McKeon, Book House of Stuyvesant Plaza
Abrams, $28, hardcover, 304p., 9781419767852
What an Owl Knows: The New Science of the World's Most Enigmatic Birds
by Jennifer Ackerman
"What is it about owls that so enthralls us?" wonders acclaimed science writer Jennifer Ackerman (The Genius of Birds; The Bird Way) in the opening lines of What an Owl Knows: The New Science of the World's Most Enigmatic Birds. She then proceeds, in just over 350 pages with a smattering of photographs, to show readers exactly why she believes that owls are "dissidents and iconoclasts, rule breakers."
This thoroughly researched, eloquent examination of a bird that has fascinated people throughout history explores many of the questions surrounding these elusive creatures. Ackerman investigates almost every aspect of owl biology and natural science, including their evolution into nocturnal hunters, beguiling behavior, and the subtle nuances of their hoots. Ackerman points out that a "hoot is not just a hoot" and explains the differences between greeting, territorial, and emphatic hoots.
All these facts and data are a citizen scientist's dream, and Ackerman brings them to life vividly, with her own field observations and contagious appreciation for these enigmatic creatures. There is intriguing owl trivia on every page, taken from scientific papers, history books, and literature. The book ends with an afterword aptly subtitled "protecting what we love"--a call to action to address the various threats to the existence of owls.
Through the many tender anecdotes of real-life birds, Ackerman poignantly illustrates how, while "owls are not omnipresent for us in the way songbirds are,... they're present for us in some deeper way or place, where night lives inside us." --Grace Rajendran, freelance reviewer
Penguin Press, $30, hardcover, 352p., 9780593298886
Living the Vanlife: On the Road Toward Sustainability, Community & Joy
by Noami J. Grevemberg
In her foreword to Living the Vanlife, Deenaalee Hodgdon (queer indigenous nomad and executive director of On the Land Media) explains that author and activist Naomi J. Grevemberg's "Diversify Vanlife" project "offered accessible and approachable resources for getting started and building community from BIPOC perspectives." Grevemberg offers her book as "a contribution to that purpose, written through the lens of the multiple intersections that I navigate." Born in Trinidad, Grevemberg immigrated to the United States at 17 after graduating high school, and describes herself as "a Black-identifying, queer woman"--all demographics that have historically been underrepresented in outdoors media.
With lush, full-color photos and a conversational, friendly tone, Living the Vanlife will undoubtedly appeal to anyone considering opting out of the traditional work-life model. But Grevemberg refuses to romanticize the experience, balancing the pros (such as "sustainable, off-grid living") against the cons (financial uncertainty), and includes real talk about traditionally taboo topics like personal hygiene and menstruation. Besides covering vanlife essentials, Grevemberg maintains a thoughtful focus on issues of equity and sustainability, such as providing practical ways to honor and support Indigenous communities or singing the praises of slow travel, which she explains "means accepting experiences for what they are, rather than imparting our own ideas of what they should be." With detailed appendices featuring tips and lists, a glossary of terms, and a comprehensive list of Native land acknowledgements, Living the Vanlife is a great resource for those considering life on the road. --Sara Beth West, freelance reviewer and librarian
S&S/Simon Element, $24.99, hardcover, 224p., 9781982179618
Like a Rolling Stone: A Memoir
by Jann S. Wenner
Few people have interacted with more celebrities, rock stars and politicians than Jann Wenner, founder of Rolling Stone. Even fewer possess Wenner's prodigious wordsmanship; in his soaring memoir, Like a Rolling Stone (clocking in at nearly 600 pages), he captures these encounters, fights and friendships with much verve and economy. A Berkeley dropout, Wenner founded Rolling Stone in 1967. It was revolutionary in that, amid a sea of music fanzines, it took music, especially rock 'n' roll, seriously--particularly when Wenner began to fill his writing staff with such future heavyweights as Hunter S. Thompson and Tom Wolfe. Photographer Annie Leibovitz joined the staff in 1970.
In addition to lengthy interviews and music articles, Rolling Stone ran long-form journalism pieces on Charles Manson; the 1968 Chicago riots; Karen Silkwood's suspicious death; and, later, AIDS, wars, climate change, prison reform, and politics. Wenner digs deep into the magazine's political side. He delights in sharing his friendships with Springsteen, Bono, Dylan, John Lennon, and Yoko Ono. He also gives concise insight into his friendships with Jacqueline Onassis ("She was a gossip, and I heard some rarefied stuff") and John F. Kennedy Jr.: "[H]e was polite, funny, and an all-around terrific guy. He also had a temper, was impetuous, and sometimes reckless." In 1995, Wenner ended his marriage of more than 25 years when he fell in love with Matt Nye and came out as gay. In 2019, he sold Rolling Stone.
Wenner's enormously influential life is masterfully told and should be a treat for pop culture fans and historians alike. --Kevin Howell, independent reviewer and marketing consultant
Back Bay, $19.99, paperback, 592p., 9780316415293
Lapvona
by Ottessa Moshfegh
Good news for fans of cannibalism and other grotesqueries: Ottessa Moshfegh (Death on Her Hands; My Year of Rest and Relaxation) serves up a smorgasbord of medieval ugliness in Lapvona. The equally good news is that this is a well-constructed and thoughtful novel that makes timely comments about inequality and despair.
Marek, a religious 13-year-old shepherd boy who "had grown crookedly," lives in squalor with Jude, his brutal father, who hits him hard enough to knock out his teeth and laments the absence of his wife, Agata, who he says died in childbirth. The only person to show kindness to Marek is Ina, the village wet nurse with encyclopedic "knowledge of medicinal plants" and "whose breasts had fed half the population." The villagers' poverty exists in sharp contrast to the life of Villiam, Lapvona's "lord and governor," a ruler so pampered that when he chokes on his sumptuous feast, he summons a servant to slap him on the back. Even his privileged and silk-clad 14-year-old son, Jacob, hates the guy.
These two worlds collide in beautifully rendered scenes that challenge Marek's devotion and--be warned--involve creative forms of violence and degradation. Lapvona may not be for all stomachs, but one of its pleasures is that, like many good novels, it takes narrative turns that will surprise and unmoor readers. This isn't a hopeful story, but readers will come away thinking that, if one squints hard enough, one can sometimes see pinpoints of light in the darkest times. And that's good news. --Michael Magras, freelance book reviewer
Penguin Books, $18, paperback, 320p., 9780593300282
Summer Reading
Summer Page-Turners
Whether you're napping in a hammock with a book, sitting on a deck with a cold drink, or huddling inside on a rainy day, summer reading means page-turners. And we have them.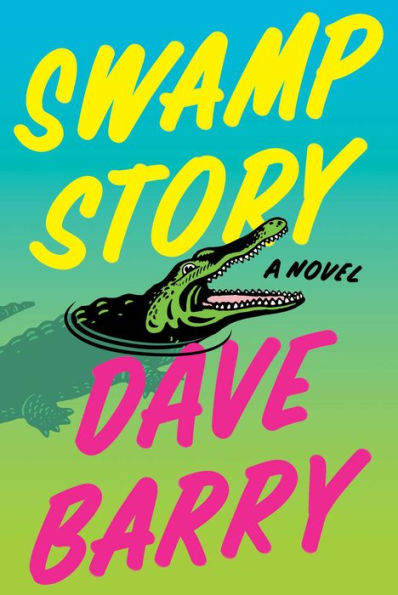 Jesse Braddock has made some bad choices. She is now broke in the Everglades with her baby, her baked boyfriend who dreams of YouTube glory as the "Glades Man," and a cache of buried gold ingots. Bait shop owner Ken Bortle also has dreams of viral fame with his "Everglades Melon Monster," aka an unemployed alcoholic named Phil in a fake head. Throw in two violent brothers after the gold, a drug lord, a craven lawyer, a presidential candidate, a wild boar, a Burmese python and, of course, an alligator. This can only be a Dave Barry novel: Swamp Story (Simon & Schuster, $27.99)--a hysterical, zany romp through South Florida in all its weirdness.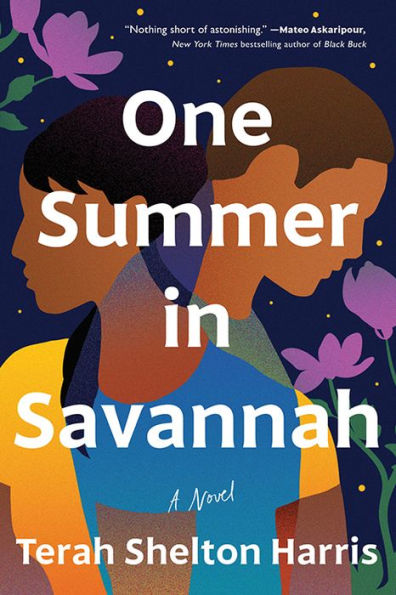 One Summer in Savannah by Terah Shelton Harris (Sourcebooks Landmark, $16.99 paperback) is set eight years after the rape of Sara Lancaster. Sara moved as far away from Savannah as she could. But after her father is hospitalized, Sara returns, with her eight-year-old daughter, to run his bookstore. Her attacker, Daniel, is in prison; his twin brother, David, has changed his name to Jacob; and his mother is a recluse. Jacob has also come back to town--Daniel has leukemia and needs a bone-marrow transplant. This could be the stuff of melodrama, but not in Harris's deft hands. She explores love, forgiveness and redemption with nuance and compassion.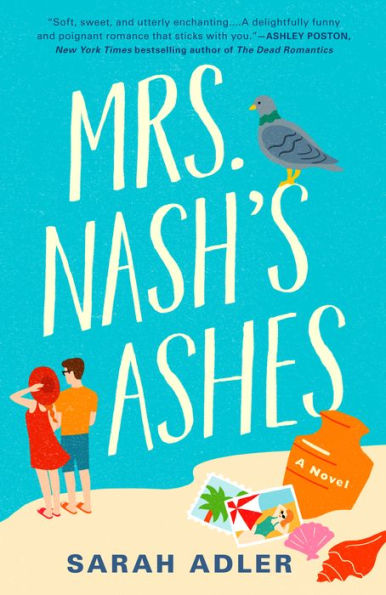 Millie promised her deceased elderly friend, Rose Nash, that she would track down the nurse Rose fell in love with during World War II, and reunite them, albeit only with three tablespoons of Mrs. Nash's Ashes (Berkley, $17 paperback; reviewed in this issue). So Millie begins a trip to Key West, hitching a ride with a cynical writer, Hollis. The journey is replete with quirky characters, misunderstandings, sexual tension, and hilarious dialogue. Woven into this romcom is the lovely, heartbreaking story of Rose and Elsie, and why they parted. Sarah Adler's debut novel will warm hearts with both poignancy and wit.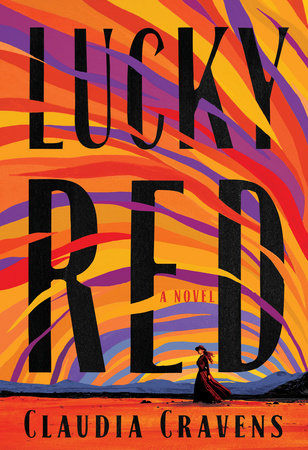 "Some years ago, in Dodge, I was a sporting woman." Before that, she was a drunkard's daughter in Arkansas. How Bridget got out of Arkansas, wound up at the Buffalo Queen brothel in Kansas, and made her way in the world is a wild ride through the West of the late 1800s. Claudia Cravens has filled her novel Lucky Red (Dial, $27) with a stunning cast, from Bridget's father to the female gunfighter whom Bridget loves. This is a fierce and exciting reimagining of the traditional Western, packed with thrills and wry humor.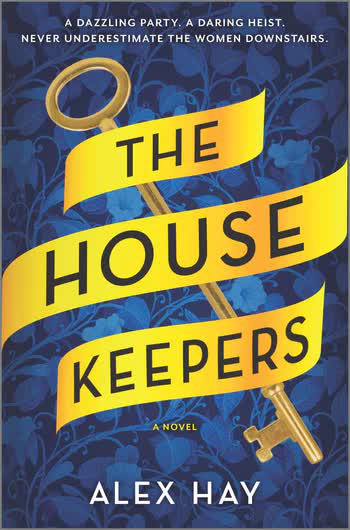 What one really wants while relaxing is a good heist caper, and Alex Hays delivers with The Housekeepers (Graydon House, $30; reviewed in this issue). In 1905, Mrs. King is the housekeeper of a grand home in Mayfair, but prior to that, she lived with con artists and thieves. Her hard-won new life vanishes when she is dismissed from her post after she's seen with a footman. Desiring revenge, and some answers about her past, she recruits a gaggle of women, all with particular skills, to rob the mansion of every single possession--on the night of a costume ball. It's unpredictable and fun. --Marilyn Dahl, editor, Shelf Awareness

One Summer in Savannah
by Terah Shelton Harris
One Summer in Savannah by Terah Shelton Harris is a beautifully rendered, amazingly accomplished first novel. Sensitively drawn characters populate this multi-layered, philosophical story infused with themes of grief, forgiveness, and acceptance. Harris traces the aftermath of a sexual assault, and its effect on the people involved, their families, and a community tucked amid the antebellum architecture and cobblestone streets of Savannah, Ga. The novel is set eight years after the attack and told via the intimate points of view of the victim, Sara Lancaster, and the twin brother of the attacker, David Jacob Wyler. These characters reveal how each of them--and the lives of their loved ones--were profoundly shaped by the crime.
The story begins with Sara, a Black woman now in her late 20s. She was raised by her "gentle but capricious" father, Hosea, the proprietor of the local bookshop who became a single parent when a car accident claimed the life of Sara's mother. After the trauma, Hosea, a fervent and unapologetic lover of poetry, sought solace in verse. He began to live his life largely conversing via "other people's words"--he incessantly recites notable poetic lines he's committed to memory, which can be "as alienating, even as destructive, as it is astounding" for Sara and others in his orbit.
At age 17, Sara attended a local high school party where she was raped by Daniel Wyler, a brilliant young man, charismatic and handsome, with a bright future in front of him. Daniel is the identical twin to his gentler, equally intelligent brother, David. The Wylers were once an influential family--interracially married, wealthy, progressive, and well-respected. That was before unexpected tragedies beset the family. The prolonged duress of familial loss and grief--shattering details that the author gracefully divvies out to readers--preceded the sexual assault for which Daniel was accused and later tried.
During a very public court battle, Daniel vehemently proclaimed his innocence, supported by his steadfast and headstrong mother, Bernadette (aka "Birdie"). David, however, testified--without coercion--to a different version of events. His testimony led to a guilty verdict that sentenced Daniel to 10 years in prison and drove a wedge between Daniel, David, and Birdie.
Sara moved to Maine and gave birth to a daughter, Alana--Daniel's child. Only Sara, Hosea, and Sylvia--who works at the bookstore and is a dear companion to Hosea--are privy to Sarah's whereabouts, Daniel's paternity, and Alana's existence. Sara builds a new life, determined to shelter and shield Alana from the truth. Until, years later, when Sara, now a published poet and teacher, receives a call from Sylvia informing her that Hosea is in the hospital. Sara returns to Savannah with Alana in tow, to take over running the bookstore.
Much has changed in eight years. Daniel remains in prison, having reformed his life in substantial, positive ways. However, he is now battling leukemia and in need of a bone marrow transplant. With Daniel's health challenge, David returns to town. He is a poetry-loving, introverted loner with advanced degrees in physics, astrophysics, and astronomy, who now goes by his middle name, Jacob--chosen in an effort to disassociate himself from Daniel and his actions. But a name change cannot alter the Wyler blood coursing through Jacob's veins--nor his bone marrow. Upon his return, his estranged, now reclusive mother, Birdie, asks: Is Jacob willing to help save his brother's life?
Providence is hard at work in the lives of these people who are still trying to untangle themselves--and move on--from the past. Life takes an unexpected, drastic turn when Jacob crosses paths with his unknown, eight-year-old niece, Alana, while she is on a school trip to the science museum, and later, with Sara, when he attends an event at Hosea's bookshop. Without recognizing each other at first, Sara and Jacob have an instant attraction. However, once their identities are revealed, emotions escalate, and panic ensues. The walls Sara spent years building are suddenly breached. Jacob seems kind and sincere. But can Sara trust him? What will happen, what will change, if the truth gets out--if Jacob discovers that Alana is actually his niece, his brother's daughter... a Wyler?
Grief--protracted and active, and processing it in different ways--permeates this tender, sympathetically drawn story that brings together many surprising threads. Harris employs great finesse in knitting these intricate subplots, and ratcheting up complications that posit provocative and inspiring moral questions.
Love and loss, forgiveness and redemption--these emerge as central themes whose intricacies are fortified via the alternating points of view of Sara and Jacob. Readers are allowed an introspective glimpse into deeply wounded characters forced to confront the past and its injustices while grappling with the truth of who they are and what they want out of life. What are they willing to sacrifice in order to embrace the unknowns of the future?
Readers will be completely swept up and absorbed by Harris's emotionally evocative storytelling, as she exquisitely probes the bittersweet depths of the human condition and the renewable nature of the heart and soul. --Kathleen Gerard
Sourcebooks Landmark, $16.99, paperback, 464p., 9781728265742
The Intersection of Grief, Forgiveness, and Acceptance
An Interview With Terah Shelton Harris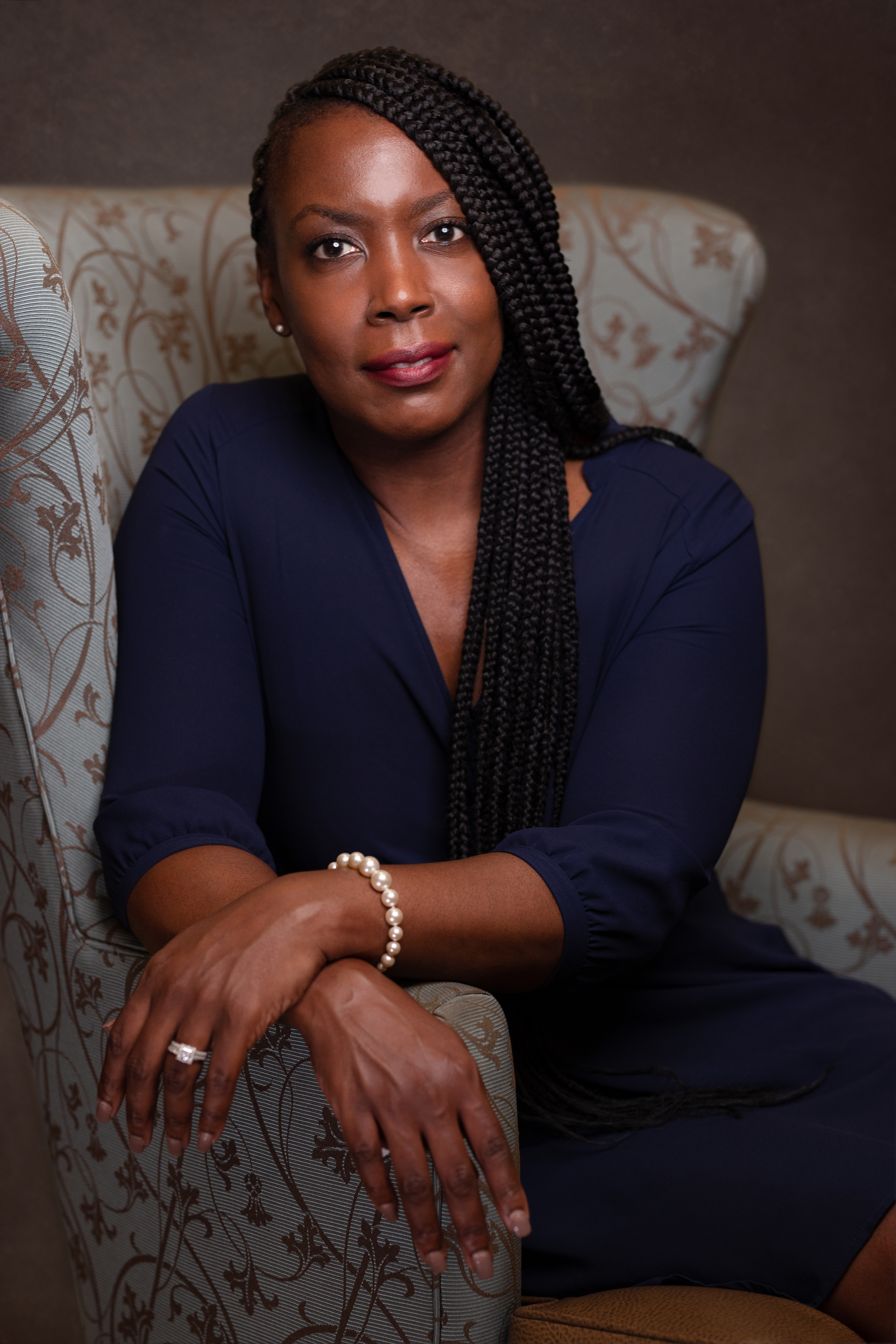 (photo: Sarah Willis)
Terah Shelton Harris is a librarian and freelance writer whose work has appeared in consumer and trade magazines including Catapult, Women's Health, and Every Day with Rachael Ray. One Summer in Savannah (Sourcebooks Landmark)--about the aftermath of a rape-related pregnancy--is her first published novel.
Who is the ideal reader for this novel?
Anyone with an open heart and mind is an ideal reader. I invite anyone looking to read something different, explore new topics and ideals, and discover how a shared trauma connects two people to read this book.
Why write this story now?
Every year, thousands of brave women are faced with rape-related pregnancies, a number that stands to increase with the overturning of Roe v. Wade. And yet, conception following a sexual assault is rarely covered in fiction.
Why do you suppose that is?
There is a tendency to run away from that which makes us uncomfortable. As writers, we should take risks, challenge ourselves, and step outside of our lived experiences. We should also challenge our readers to do the same, to venture far from their comfort zones so that they may grow. By writing One Summer in Savannah, it is my hope, at the very least, to raise awareness of the plights of the Saras of the world.
What other novels, besides yours, tackle this topic?
In researching comps, I discovered just one, The Atonement Child by Francine Rivers. The aftereffects of a sexual assault on a family are also beautifully explored in We Were the Mulvaneys by Joyce Carol Oates.
You don't ever render the scene detailing Sara's assault.
I did not want to include Sara's assault on the page. While it is briefly discussed in dialogue and introspection, it is not detailed at all. Instead, I focused on Sara's love and protection for her daughter, Alana. Every decision Sara makes is in the best interest of Alana. Despite her trauma, Sara placed Alana's needs ahead of her own, and that's a testament to the real Sara and all the Saras of the world. That's the truest form of bravery.
In your acknowledgements, you thank "the person who shall remain anonymous, who lived Sara's story and provided... insight and knowledge" for the novel. What do you hope that real-life person will feel after reading the novel?
Simply put, I want that person to feel seen.
Why did you set the novel in Savannah, Georgia?
I find setting just as important as plot. It can almost act as a character in story. I've visited Savannah several times over the years and somehow saw an advertisement for a cottage on Hird Island. After a little research, I learned that Hird Island is only accessible by boat or aircraft. I knew immediately that's where Jacob (the identical twin brother of the rapist) was going to live. It illustrates that he's back home but still craves his privacy.
Why tell the story via two narrative points of view?
This story was always Sara's to tell. But when I started writing, I felt as if something was missing, another side of her story. That's when I realized that Jacob's point of view offered direct commentary and perspective that would not have existed in Sara's single point of view.
Why create the two brothers in the story as identical twins?
Making Daniel (the rapist) and Jacob (his brother) identical twins allowed me to stretch and explore an unexpected and unique nuance. It would have been easy for me, for Sara, for the reader, to accept Jacob if he were a fraternal twin. But writing and reading isn't supposed to be comfortable or easy.
A mirror of life?
Yes, the road to forgiveness is often not paved smoothly. It's rough. It's hard and lined with unexpected obstacles. I wanted Sara's journey to reflect that. She's been running from her past for eight years and when she finally accepts her plight and begins her walk toward forgiveness, I, quite literally, wanted Sara to face her past. While the two brothers are identical twins, certain circumstances (no spoilers) have altered their appearance, but making them fraternal twins would have been taking the easy way out when forgiveness is anything but easy.
Would you say forgiveness is the overarching theme of the book?
Forgiveness is more about healing the person who gives it than absolving someone of their wrongs. Understanding forgiveness is about defining it for yourself and not conforming to someone else's definition. It takes a strong heart and a willing mind to accept that. And while forgiveness is the overarching theme of the book, grief is also an undercurrent. Forgiveness and grief often collide, and I wanted to explore that in two separate ways.
How so?
Initially, Sara chooses to run from her grief. When the book opens, Sara and Alana live in Lubec, Maine, which is the easternmost town in the continental United States. That setting illustrates just how far Sara is willing to hide from the world. But in returning home to care for her father, she stops running and faces up to her grief. Jacob, too, comes home to face his grief, but soon realizes that he doesn't know how to grieve. And what Jacob experiences is what many experience when standing at the intersection of grief and acceptance.
That intersection is complicated and difficult. Yet the journeys these characters take, emotionally and spiritually, are also bittersweet.
I like to say that I write books with bittersweet endings and my next novel, Long After We Are Gone (spring 2024), continues that theme. It's a family saga that tells the story of four siblings--each fighting a personal battle--who return home in the wake of their father's death to save their family home--and themselves. --Kathleen Gerard
Shelf vetted, publisher supported.
Rediscover
Rediscover: Charles L. Blockson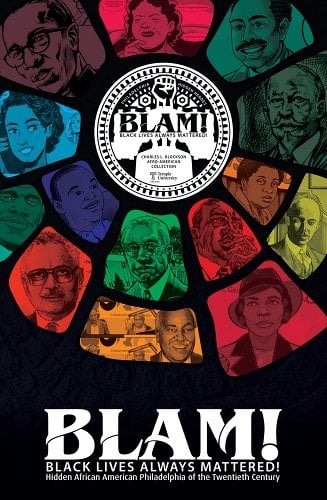 Charles L. Blockson, "world-renowned historian of African American culture, founder and curator emeritus of the Charles L. Blockson Afro-American Collection at Temple University, award-winning scholar, and prolific author," died June 14 at age 89, the Philadelphia Inquirer reported. Blockson assembled two of the world's largest collections of African American history, culture, and contributions. In addition to the one at Temple, the Charles L. Blockson Collection of African-Americana and the African Diaspora resides at Pennsylvania State University, his alma mater.

Blockson was the first African American to write a cover story for National Geographic magazine, and he published more than a dozen books, including Black Genealogy; The Underground Railroad; Damn Rare: The Memoirs of an African-American Bibliophile; Liberty Bell Era: The African American Story; and The Haitian Revolution: Celebrating the First Black Republic. His most recent book, Blam! Black Lives Always Mattered!: Hidden African American Philadelphia of the Twentieth Century, was published in 2022.

An authority on the Underground Railroad and the Great Migration of the early 1900s, Blockson received the Philadelphia Award for community service in 2017. He told the Inquirer at the time that he was driven to "uncovering the history of our past in order to build a better future." In 2013, he said his collections are "a legacy that comes primarily from books and the people I met, all kinds of people of all ages. I am emeritus and all, but I will never retire.... I'm following a noble tradition from those who paved the way for me."

State Rep. Malcolm Kenyatta said he will introduce legislation to mark Blockson's December 16 birthday as a state holiday, adding: "Charles Blockson is a giant of a man. He is a hero."

Diane Turner, curator of Temple's Blockson Collection, said that Blockson was "well-respected because of his passion for collecting, preserving and disseminating the histories of people of African descent. His collections make accessible rich and diverse stories about their histories and cultures. He has been a great influence on numerous scholars, students and people of all nationalities."

Blockson once said: "My main goal in life is to build a good library of Black history--knowledge is a form of Black power and this is my part in it."