Award-winning Board Books
Though the 2021 Youth Media Awards are behind us, I'd like to highlight some wonderful board books by past Caldecott medalists and honorees. Let's celebrate awards season for just a bit longer!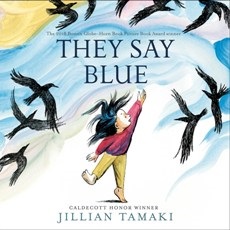 Jillian Tamaki's They Say Blue is a 2018 picture book available now in board book format ($9.99, Abrams). The thick paper of the book makes Tamaki's swirls of color almost tangible, nearly begging pre-readers to reach out and trace their fingers over the lines of fields of grass that look "like a golden ocean." While the illustrations invite activity, the text soothes, allowing this book to work perfectly for both story time and bed.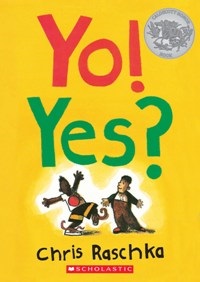 Yo! Yes?, Chris Raschka's 1994 Caldecott Honor book, became available as a board book in 2020 ($7.99, Cartwheel/ Scholastic). A breakout book for its time, Yo! Yes? has plenty of value for contemporary young readers as it brings two children together in friendship. Raschka's use of spare text and the literal boundary of the gutter act as excellent visual tools for those just learning to read.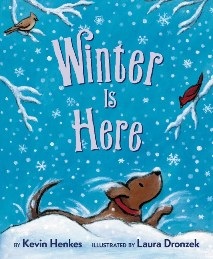 Kevin Henkes and Laura Dronzek's 2018 picture book Winter Is Here, featuring a curious pup and his child, received its own board book edition in 2019 ($8.99, Greenwillow). Considering it is the very beginning of March, Winter Is Here is the perfect board book to read to little ones living in climates where they experience seasons. It highlights all the joys of winter, especially at a time when it seems to be never ending: "Winter comes and then it stays/ and stays and stays." A calming blue palette and lean text make this an excellent book to read in the comforting circle of caregiver and child. --Siân Gaetano, children's and YA editor, Shelf Awareness