Titles with Teeth
I do not like to be scared. I avoid horror movies and true crime podcasts and while October may be my favorite month, I cringe when fright masks, severed rubber limbs and oozy fake blood pop up around the neighborhood.
The exception to my horror trope avoidance is vampires. I await each weekly installment of Jemaine Clement's hilarious What We Do in the Shadows and regularly boost the 1980s goth staple The Hunger on the monthly Bowie Book Club Podcast.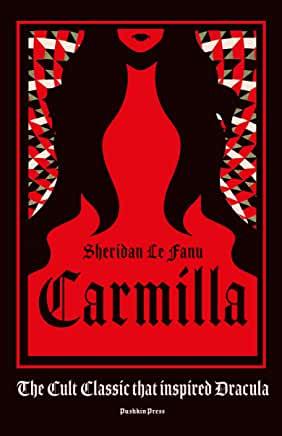 Carmilla by Sheridan LeFanu (Pushkin Press, $18.95) is one of the earliest vampire novels. Originally serialized in 1871, more than two decades before Bram Stoker's more ubiquitous Dracula, LeFanu's novel not only creeps through classic folkloric fragments of vampire legends, but also weaves in themes of Victorian lesbianism and questions the passivity of women in literature of the time.
In the shadowy land of Styria, fragile Carmilla is graciously offered recuperation in the home of our young narrator and her father. The fast attachment of the two girls turns sinister and leads the narrator's desperate little community to a mysterious secret in the ruins of the neighboring Karnstein estate. This quick and satisfyingly eerie novel is a great pick for a Halloween night or for the traditional Christmas Eve ghost story read-aloud.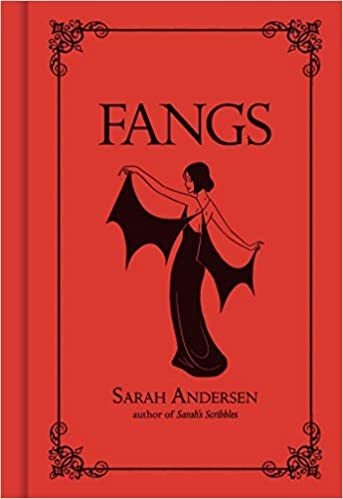 If you dislike being frightened even more than I, fear not; Fangs by Sarah Anderson (Andrews McMeel, $14.99) is the vampire book for you. Anderson's heroine is your average 300-year-old immortal negotiating the 20-somethings dating game. This collection of comic shorts depicts the early days of our vampire's romance with a vaguely lumbersexual werewolf. While he resists chasing squirrels and eating garlic, she learns to avoid wearing silver jewelry or biting too hard when necking with her beau. This little romance is heartwarmingly funny and won't trigger nightmares. --Kristianne Huntsberger, partnership program manager, Shelf Awareness