Week of Friday, November 18, 2022
If you have a child, tween or teen in your life, this Kids' and YA Gift issue is for you. For sprouting scientists, there's The River that Wolves Moved by Mary Kay Carson, illustrated by David Hohn, about "the cascading positive effects of wolves" on Yellowstone National Park. For the fantasy focused, Bravely by Maggie Stiefvater and The Storyteller's Handbook by Elise Hurst may hit the spot. And for something to affirm the joy in little ones, check out Breanna J. McDaniels and Tonya Engel's Impossible Moon and I Can See You by Rosemarie Avrana Meyok and Michelle Simpson. And there's so much more!
Our features spotlight Neal Shusterman, for the 15th anniversary of Unwind, and recent MacArthur winner Robin Wall Kimmerer, author of Braiding Sweetgrass for Young Adults.
Children's and YA Gifts
Children's & Young Adult
More Gifts for Kids and Teens
Great Reads
Neal Shusterman: Fifteen Years of Unwind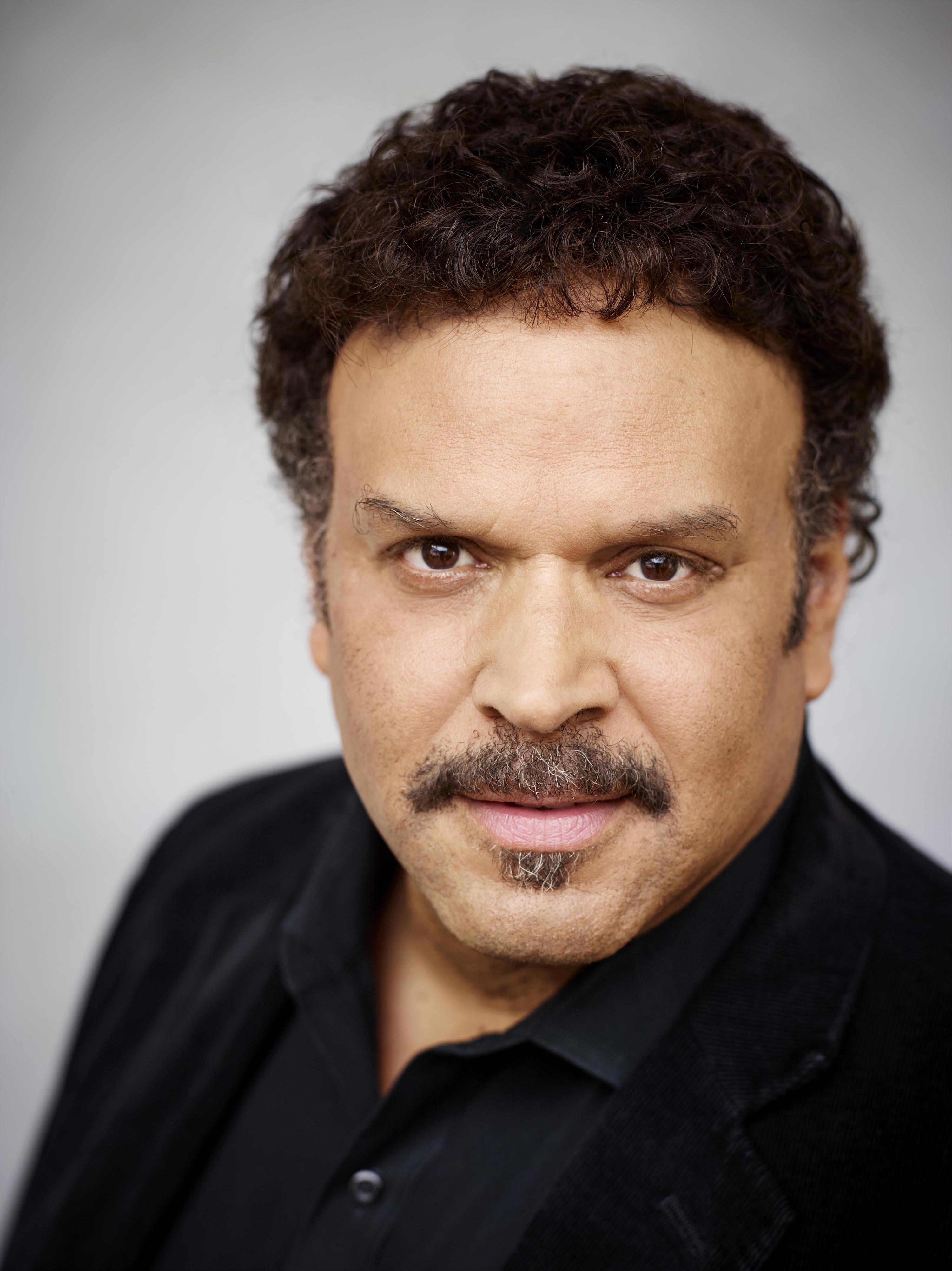 (photo: Gaby Gerster)
Neal Shusterman is the author of more than 30 award-winning books for children, teens and adults, including the Unwind Dystology, the Skinjacker trilogy, Downsiders and Challenger Deep, which won the National Book Award. Scythe, the first book in his Arc of a Scythe series, is a Michael L. Printz Honor Book. The fourth book in the series, Gleanings (Simon & Schuster, $19.99), was just released.
Earlier this year, the Unwind Dystology (Unwind, UnWholly, UnSouled, UnDivided, UnBound) received a makeover by jacket artist Simon Prades, and is now available in a hardcover boxed set (S&S, $98.99)--an ideal gift for teen readers of sci-fi and dystopia. Here, Shusterman discusses Unwind's anniversary and the ways in which his 15-year-old book becomes more relevant with each passing year.
Unwind is 15 years old. Can you believe it?
NO! It's like when librarians and English teachers tell me that they read my books in middle school. No way I am that old. There must be some mistake.
Have you read it recently?
Parts. I think it's been about four or five years since I read it cover to cover. I did that when I was working on a draft of the movie script. Since then, it's gone through three other writers, and now it's on to a fourth, developing it as a TV series for Universal TV.
I can see it being an excellent show. I was thinking about that as I read--the world feels like it could be any contemporary-ish time.
Precisely. I never put a year on Unwind, because I wanted it to feel like today "plus one." If I gave it some date in the future, it would feel too science-fictiony and remove us from our current social situation.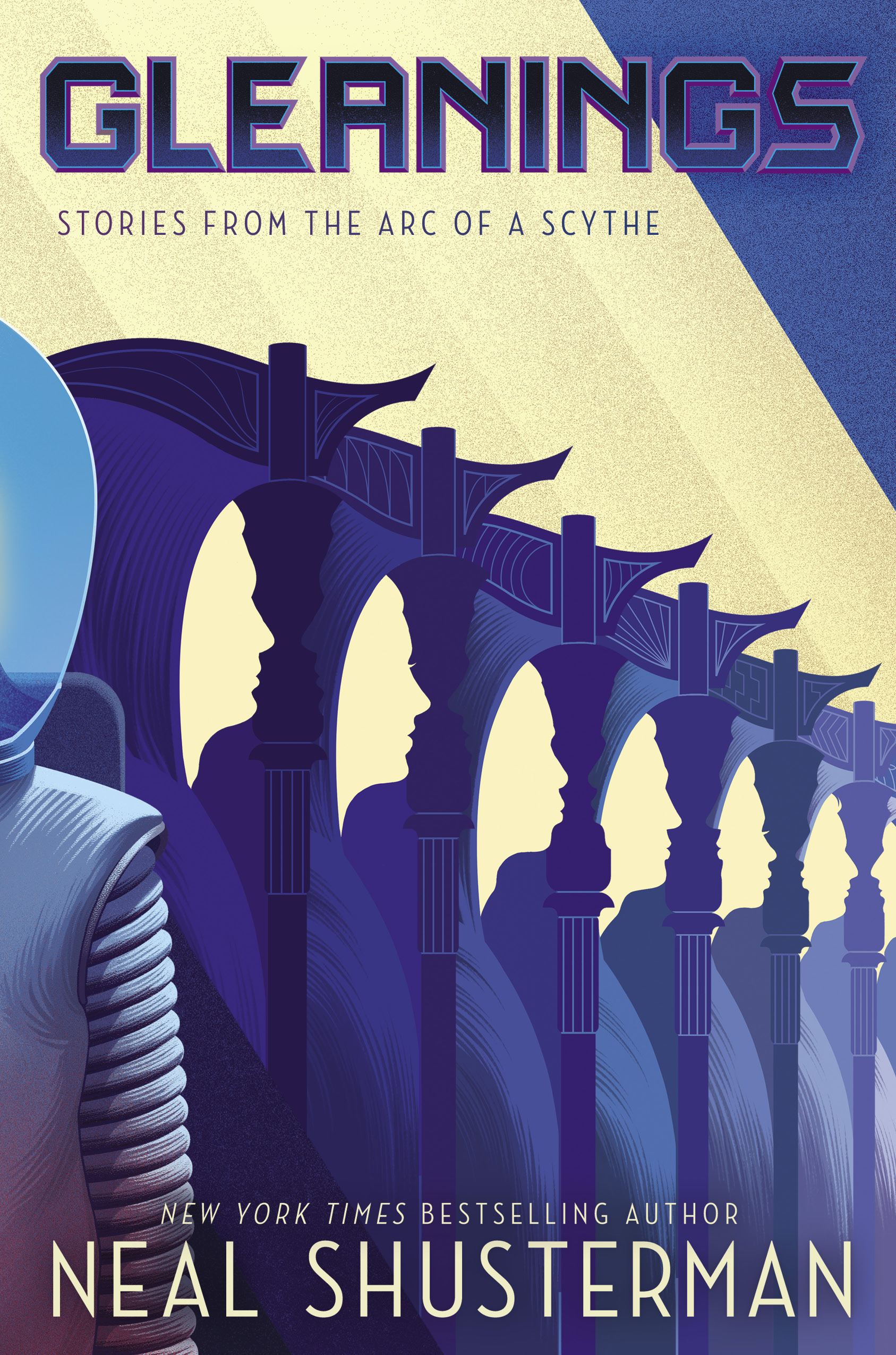 Well, that's an excellent lead-in to my first question: what was your motivation for writing Unwind?
I will try not to do a mental cut-and-paste of my spiel on that!
I was angered by the abortion debate (even more so now) and how it's become less about the actual issue, and more about how the two sides are so furious and angry with each other that the solutions end up being worse than the question. But I didn't know how to address it--how do I say something that reaches all sides of an issue rather than making a political statement? So much today is about political statements which, I feel, exacerbates the problem rather than bringing us to solutions.
Then I read this article about teens that were out of control in England, and in their frustration, people were saying they ought to pass a law that allows us to get rid of teens that nobody wants. And I thought, "What if a society sanctioned that? Would people do it because an authority figure gave them permission?" I thought about how throughout history people would abdicate their own moral and ethical responsibility when an authority figure gave them permission to. (VERY evident in the U.S. over the past few years, but I'll get to that later.)
Then, I saw an article about transplant technology, and the idea that 100% of a person could be eventually used in transplant. That posed the question: If 100% of you is alive, are you still alive somehow? I realized that society could use that as a moral and ethical loophole to justify the disposing of troublesome teens.
I was troubled by the idea and ran it past another writer/teacher friend. He said you MUST WRITE THIS BOOK! So, I did!
As I reread, I was surprised--I remembered the book being about abortion. Which it really isn't, it's about the kids and how they've been stigmatized, brainwashed and traumatized by the world in which they live. The characters have thoughts on abortion but the book itself makes no comment. I searched for different responses to the book and found many people from across the spectrum discussing why the book agreed with their personal beliefs. Have you seen these responses? How do they make you feel?
I am pleased that people on both sides embrace the book. Of course, people who think the book sides with them are wrong. It is intentionally neutral, which is hard considering my own political leanings. The whole idea is to rise above the taking of sides, and to look at the issue of abortion, and ALL divisive issues from a different perspective. People ask whether I am pro-life or pro-choice. But writing Unwind made me realize that the question itself is deeply flawed. It relies on an assumption that it's acceptable to see a complex issue as a simple, two-sided, black-and-white, us-versus-them construct. As long as we look at it that way, we are doomed to have the types of problems we are having now. Not just with abortion, but in all aspects of our society. We have to find ways of rising above that mentality.
Here's the reality I've learned: whenever someone starts talking to me about their pro-life stance, they will almost always get to a point where they say that it's a personal decision and government shouldn't interfere. "But that's pro-choice," I point out--they vehemently deny it. On the other hand, on the pro-choice side, people will invariably get to a point where they concede that abortion approaching 27 weeks is a gray area, in that it might be ending life. "But that's pro-life," I point out--they vehemently deny it. The thing is that we are in FAR more agreement on all of this than we believe we are. But because we are forced to take a side, and fear the other side so much, we rally at the extremes. Unwind is a way to allow us to leave those extremes behind in a hypothetical fictional construct.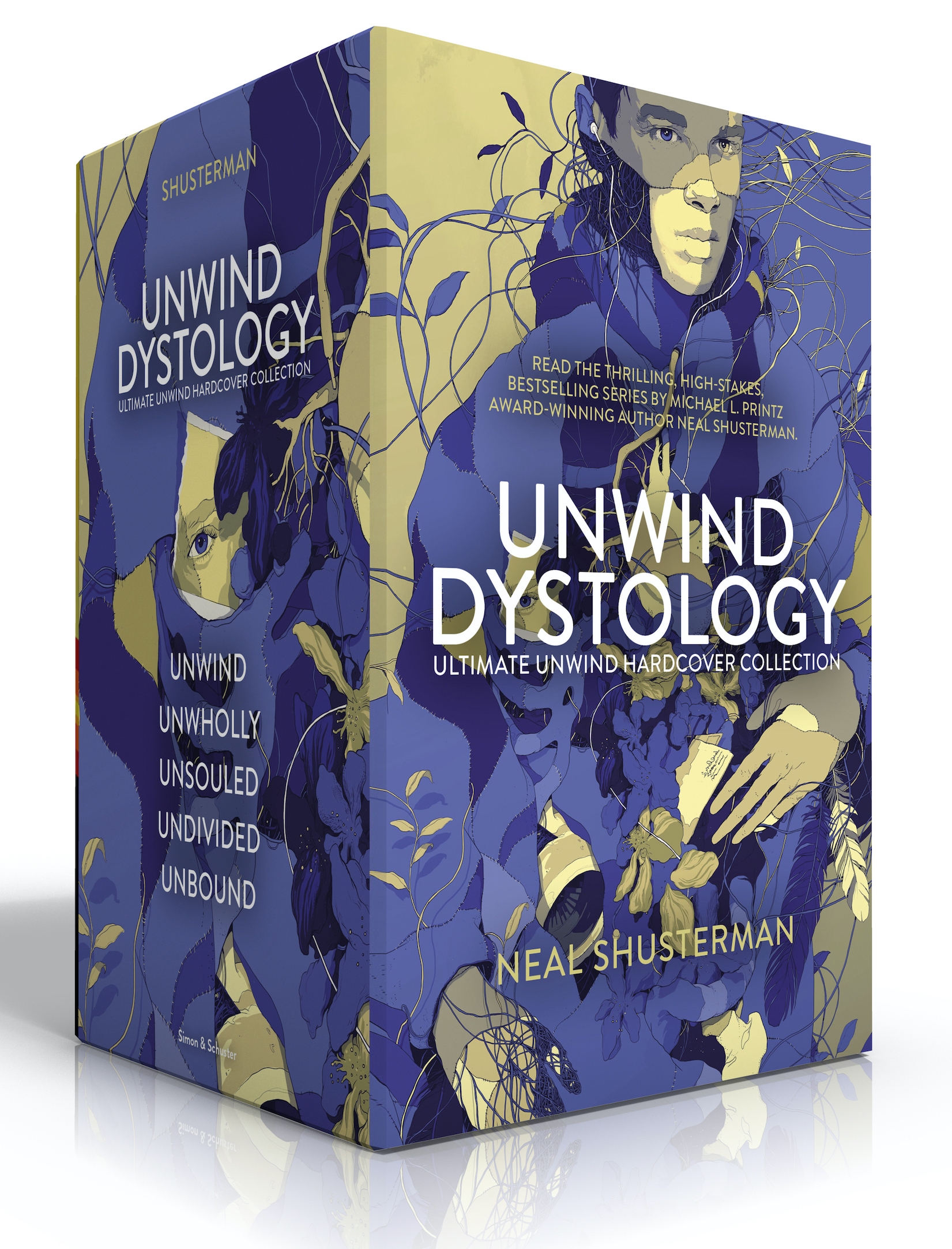 I was struck by what a different experience it was to read Unwind now as opposed to 15 years ago. It is utterly horrifying. How do you think contemporary teens approach the world you've created? Do you think it is more or less scary for them than it was for the teens of 15 years ago?
I think it's more frightening now, because over the past eight or so years, we've watched the U.S.--and the world--slip into a place that feels like a precursor to the world of Unwind. A world where leaders give people permission to hate and permission to justify the worst sides of themselves. Watching the rise of Trumpism in the U.S., and parallel things going on elsewhere in the world, is much more terrifying than anything in Unwind. I don't think "unwinding" will happen, but really that's just a metaphor for any of the terrible things that can happen in a society where people cling to extremes and believe opinion IS truth.
To get back to the question, I think it's much more frightening for teens reading it now, because now it seems like a distinct possibility that we could get someplace extremely close to the world of Unwind. As I've started saying--Unwind was intended to be a cautionary tale, not an instruction manual.
One final Unwind thought: Roland's unwinding has stuck with me for 15 years. It still makes me shudder.
I'd like to talk briefly about the unwinding scene... first, I wasn't going to write it. It was my son, Jarrod, who was reading the manuscript as I was writing it, who convinced me that the reader has to go into the room with Roland. I set some ground rules for myself. ABSOLUTELY NO BLOOD AND GORE. I even replaced blood with this "anti-freeze"-looking green fluid, so even if readers were imagining it, they wouldn't be seeing blood. It would be disturbingly clinical, and everyone in the process would be genuinely kind. As we got into the end stages, we would watch Roland's mind go, like HAL in 2001: A Space Odyssey. I wanted to choreograph the entire chapter like a dance, right down to the rhythm of the language and the shifts between dialogue, thought and description, leading down to the last thought that remained: "I." Until "I" was no more and there were only ellipses where the "I" had been. When I wrote it, I had no idea how effective it would be, and that it would be the scene that defined the entire book!
It's haunting. Beautiful and terrible and it sits in my brain right next to the last birds in the cities in M. T. Anderson's Feed.
It's so funny that you mention Feed because, for me, it's the ending of Feed that haunts me. Everything... Must... Go... Chills!
Quick turn! The boxed set is fabulous. Did you have a chance to see any of the art or ideas beforehand?
Yes, Simon & Schuster is always great at showing me artwork and getting my feedback. And they always use my feedback, so I feel useful in the process! I LOVE the new artwork. How everything in the collage means something and after reading the book, you can see a whole story in the art. And how all five books fit together in an unwind sort of way as parts of a whole! Very meta! My contribution was to suggest some specific things to be highlighted on the covers.
I do want to mention, the original cover of UnDivided was one of the few times I gave them a concept and they used it! The Statue of Liberty's arm is illustrated in a shade of gray rather than green, to make it clear it was different from the rest of the statue. And it's covered in stitches as if it is a quilt of flesh. What they did with that still gives me shivers when I think about it!
What are you working on now? Do you have anything exciting coming up?
As always, I'm working on a lot of things! Next up is a middle-grade novel with Eric Elfman, first in a humorous sci-fi series. Next fall I have a Holocaust-themed graphic novel with Scholastic that I've been working on for 10 years with artist Andrés Vera Martínez. And... drumroll: the first book of an epic sci-fi series with S&S. Can't give details about that one yet, but I'm VERY excited about it!
The Writer's Life
Reading with... Robin Wall Kimmerer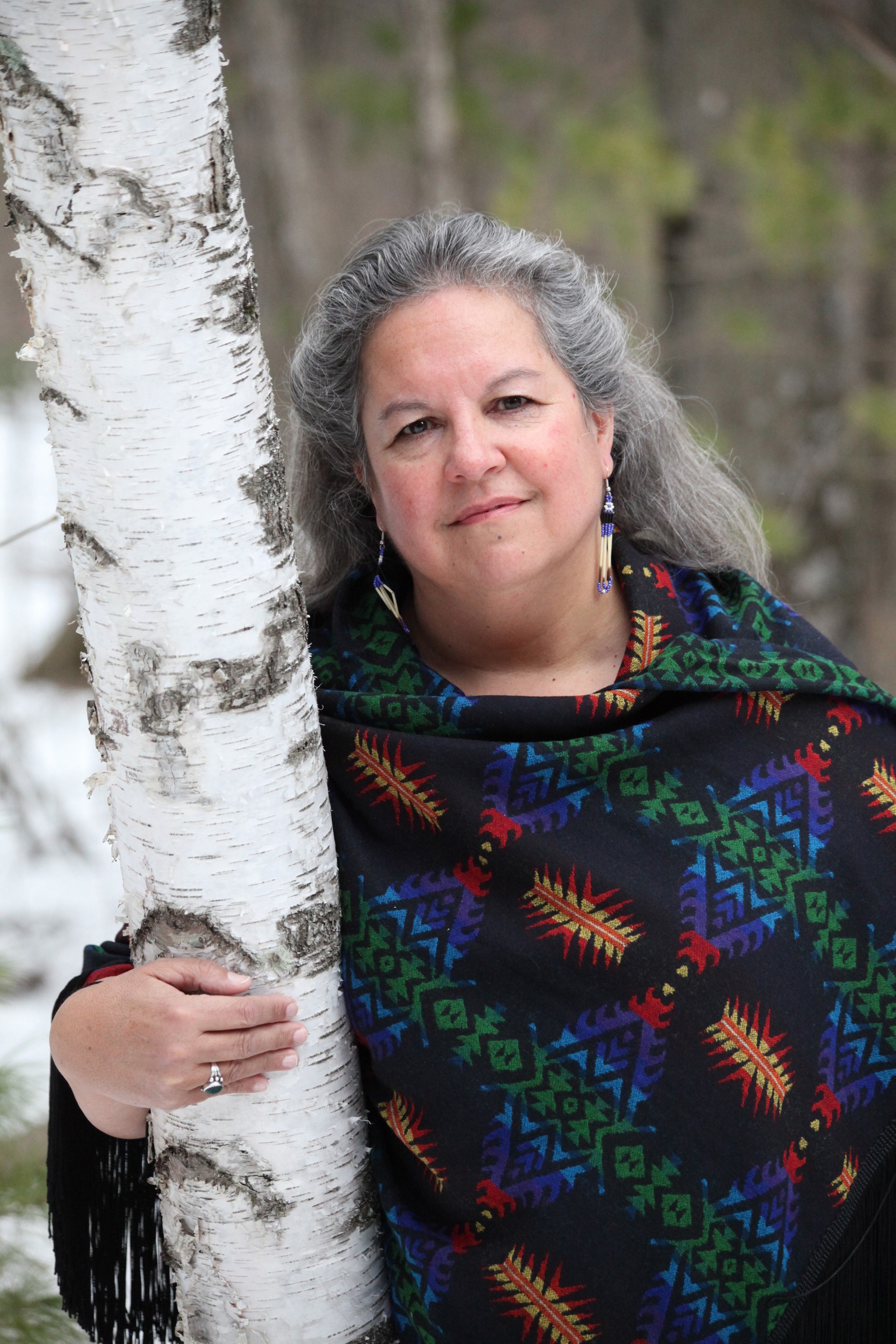 (photo: Dale Kakkak)
Robin Wall Kimmerer is a mother, scientist, professor and enrolled member of the Citizen Potawatomi Nation. Recently, she received a 2022 MacArthur 'Genius' Fellowship. Kimmerer is the author of Braiding Sweetgrass: Indigenous Wisdom, Scientific Knowledge and the Teachings of Plants, which has earned wide acclaim, and Gathering Moss: A Natural and Cultural History of Mosses, which received the John Burroughs Medal for outstanding nature writing.
Her new book is Braiding Sweetgrass for Young Adults: Indigenous Wisdom, Scientific Knowledge and the Teachings of Plants, adapted by Monique Gray Smith and illustrated by Nicole Neidhardt (Zest Books/Lerner).

On your nightstand now:
I'm currently reading The Nutmeg's Curse by Amitav Ghosh. It's a compelling narrative of the ravages of colonialism, all tied together by commoditization of charismatic plants. The storytelling is so gripping that I put it down to let it soak in and then picked it up again.
Favorite book when you were a child:
That's hard to choose since I was a voracious reader, but I think Freckles by Gene Stratton-Porter was the one I read over and over. The images of the rich forests, the female naturalist and the sense of wonder and discovery in the natural world drew me in. It gave a name to what I wanted to be when I grew up. And I must call out My Side of the Mountain by Jean Craighead George, which was my dream life. Still is.
Your top five authors:
Louise Erdrich: I bow in gratitude for her storytelling, which transports and transforms. I think I've read everything, and I hate to be greedy, but I always want more. Her imagination sweeps me away.
Linda Hogan: she calls down the stars with her lyrical language and invocation of the mystery of the animate, enspirited world.
Louise Penny: because I'm secretly in love with Armand Gamache.
Barbara Kingsolver: Her stories are deeply satisfying, like literary food. I marvel at how she can infuse a great story with good science and insightful ethics.
Brian Doyle: I can read him again and again for the rich humanity of his people, human and more-than-human.
Book you've faked reading:
Why would I do that?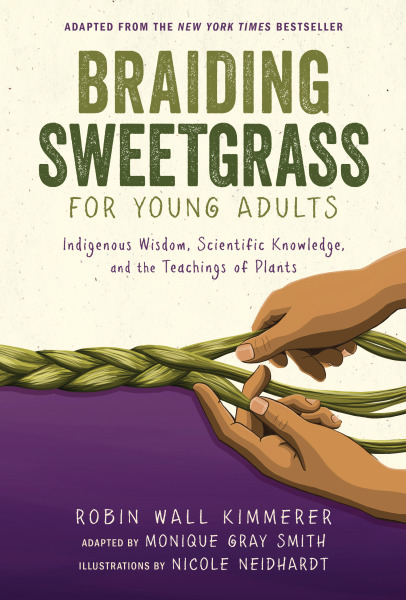 Book you're an evangelist for:
Wisdom Sits in Places by Keith Basso invites you into the stories that live in an Indigenous cultural landscape. It's a gateway into understanding the land as teacher and I'm always advocating for it as an example of listening to the land.
Book you've bought for the cover:
Firekeeper's Daughter by Angeline Boulley has a spectacular cover, and the story inside matches its color and intensity.
Book you hid from your parents:
Not a one. I was blessed to have parents who encouraged us kids to read and explore whatever was on our minds. I remember my folks marching into my elementary school library after a teacher wouldn't let me sign out a book that was deemed "too old for me." Needless to say I had free rein after that.
Book that changed your life:
Lewis Hyde's brilliant book The Gift gave me a vocabulary for how I experienced the world. I still find it provocative and mysterious in the way of the gift.
I also have to list David Abram's The Spell of the Sensuous here, which is an intellectual companion. David's illumination of the reciprocal relationship between observed and observer helped me know I was not alone.
Favorite line from a book:
Mary Oliver, of course: "My work is loving the world."
Five books you'll never part with:
My very tattered copy of Leaves of Grass by Walt Whitman is a constant companion and opens my eyes every time I open it.
The Overstory by Richard Powers for its deep storytelling of how our lives are inseparable from the lives of trees. I admire the pathway he creates into the forest, the immersion in plant sciences... and that one chestnut.
Piano Tide by Kathleen Dean Moore. I cherish each of Kathy's many books of essays and her novel is a special delight. It is so evocative of the smells and sounds of place. The quirky characters are intensely memorable and live out their bonds to land and each other.
Indian Horse by Richard Wagamese is a necessary heartbreak.
Jerry Jenkins's Mosses of the Northern Forest is a joy to me. Whether you think you're interested in the microcosm of mosses or not, it's an invitation to another world of stunning beauty right at your fingertips. I think of it as a visual companion to Gathering Moss.
Book you most want to read again for the first time:
Gardens in the Dunes by Leslie Marmon Silko. That book transports me to another place and time that is very different from my own but deeply familiar at the same time. I'm lost and found at the same time.